[Editor's note: The following is a guest column by RedRobot3D. The views expressed in this article do not represent the whole of Affect3D, and are entirely his own.]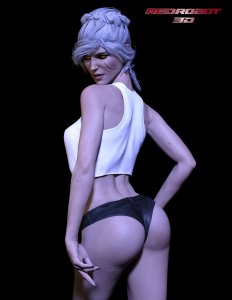 I'm sure that you've decided to step into the enticing and erotic world of 3DX entertainment. There are many great articles posted here at Affect3D covering the basic art fundamentals; I highly suggest you take a look at them if you're just getting starting. This article is for those with express interest in the business side of the field and what it takes to be competitive in an ever growing market.
A bit about myself. I first stepped into the field of 3DX back in 2008 after a suggestion from a long time client of mine to look at a program called DAZ3D. Back then DAZ was only on 2.8 and Victoria 4.2 was my first base model. I originally went to school for Sequential art and Illustration with an intent in making it in the mainstream comic book industry. At that point, I never took a class in 3D modeling or animation as it never interested me.
My work got reviews from scouts at both Marvel and DC Comics in my senior year of college. I got the "We can see you working at Marvel/DC in a few years" line that never went anywhere. Additionally, I submitted work to Image and Dark Horse with some indie comic creators, traveled to a few conventions as a working artist and tried my hand at script writing and online publishing. For the most part I was barely making ends meet with my art aside from a steady list of private clients. DAZ3D remained just a hobby and I really didn't see much of a future in it.
I had seen Poser made comics before in the past but always felt the quality of those titles left much to be desired. These were in the days before Firefly and Iray based image rendering. The models always look off with poor expressions and camera position, along with painfully bad stories.
Of course, there were a handful of exceptional artists in the early '10s that stood out among the crowd. But my own interest in making full 3DX comics didn't come into fruition until I received a commission for a very lengthy image-based story that would eventually turn into "The Heist", my first 3DX comic published on Affect3D. It was after that first title that I saw there was a place for me and my work in the growing field. Sure I've always been kind of a pervert. But now I could turn my perversions into an actual working business. That was how I got my first taste, and I have been creating 3DX comics on a monthly basis ever since.
This article is a summary of what I've learned in the years that I've been doing this professionally. From one 3DX artist to another.
Customer Service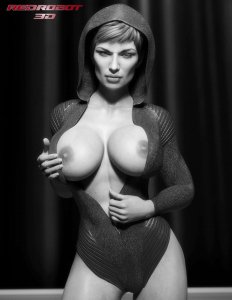 By far the most important part of being a successful artist (aside from actually having talent) is customer service. Even a crappy artist can make money if they know how to treat their customers right. It is something that I wished every art school taught. Interacting with your clients can actually be a great joy or tremendously stressful if not done right. General rule of thumb: If people are paying you money, listen to them. Don't assume anything. That can lead to headaches, miscommunication, and wasted time. Never take your customers for granted. Be grateful. For repeat customers offer them free bonuses and images once and awhile to show your appreciation.
There have been occasions where I've been hurt for money and had my clients forward me advances on projects to help cover bills. Build a solid reputation with your fan base and clients. They will often promote you work, send their friends your way, and do a ton of free advertising for you! Treat your audience with respect, never take them for granted, and they will be loyal to you for years to come.
The Market
Once you are ready to move beyond the narrow field of one on one clients, the marketplace is your next stop. Think of the market as a virtual comic book store where your titles are going to be.
What genres sell the most and least? Do you want to cater to a specific audience, or throw as large a net as possible to generate a fan base and revenue? Do you want to do book covers and go mainstream with your work? These will be very important questions you should look at when getting your feet wet. You may have a great idea for a fantasy style adventure, for example. But if there are dozens of similar titles already there, how is yours going to stand out? Do some market research and look at popular stories and genres online at various shops. I learned this the hard way working on titles that I thought were going to be hits only to see them tank in the stores.
Trial and error is going to be the key here at the start of your career. However, if you're willing to learn from your mistakes and move forward, it can lead to great success. Don't get tied up spending months, if not years, on a grandiose story that no one will ever read or care enough to buy. While I'm not telling you to give up on your favorite story ideas, you will have to learn how to market it to be successful.
The competition for people's money is getting fierce. Look at your favorite artists and see what is working for them. 3DX is expanding not only to 2D comics and series, but now virtual reality, Source Film Maker movies, and other media. This brings us to our next topic.
Competition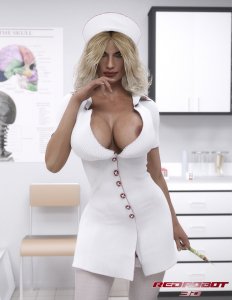 Competition leads to innovation, and innovation leads to more competition. These are words that all companies live by in a free market society. As a working artist you should also take them into consideration for your business. You are competing against an ever growing market of artists for that dollar. How is your work going to stand out among that crowd? While you may respect other artists in the field and actually become friends with them, share ideas, technical knowledge, etc, you are still in a competitive market. The customer only has so much money to spend and you want them to spend it on you.
A successful rule of business is modeling. No, not fashion modeling, but modeling your business after a proven successful one. Look at some of the top artists and their websites. See how they interact with their customers, promote their work, how their Patreon is set up, their online galleries, etc. Then with that in mind, build upon it. How can you make your work even better and stand out? Be on the same level? These are questions you will have to ask yourself.
Innovation
Everyone and their Mom could go to the 3D stores, buy the exact same sets, props, and figures as you and recreate their own comics. While it may be a huge waste of time and money, you can do it. Hell, I still see artists using a figure from mid-2012! However, it's what an artist can do with a base model that sets them apart from their peers. Taking some time out to learn basic 3D modeling in programs like Blender, 3D Studio Max, Zbrush, Maya, etc. can go a long way in improving the quality of your work.
Look at some local photography clubs to learn proper indoor and outdoor lighting techniques. You'd be amazed at how well those translate into the virtual world. You may even make some new friends. Study filmmaking, storyboarding, read your favorite comics and see how the artists composed their shots. Then take these lessons and insert them into your own work. These are things that will set you miles apart from your competition in the market.
That's it for today. In a future article we will cover more technical aspects like branding, target marketing your audience, setting up your IRS EIN account, taxes, and even starting your own commercial website.