Simple concept, I'll be featuring a stand-out single image or video that caught my eye for one reason or another (open to other contributors as well). For the most part these should be extraordinary images, that show-case how exceptional 3DX can be, however it could be anything from funny to just different. I didn't call it picture of the day because it could be an image, video, flash animation, flash game, etc. Images for the most part I suspect, but as said other media as well. It says 'of the Day' so that is the goal, but I may be skipping a day here or there, but it's definitely something to look forward to every day, so make sure you check back often to see what cool stuff we've discovered for you!
The are only two rules and since this is a 3DX site these are:
it has to be 3D graphics no real photographs or 2D images allowed, at least 3D must be prominently featured
it has to be erotic, it doesn't necessarily have to feature the act, but it needs to be sexy in some shape or form, expect anything from soft sensual lesbian eroticism to a hoard of zombies gang banging unsuspecting beauties
Vote for it
Use those big orange stars down there and rate the MotD, maybe we'll get a top 10 list going by votes, by score add categories, etc, but for now we'll keep it simple, just vote to let us know what you think of the image. Be critical if you don't like it give it a low score, don't just vote if you think it's awesome. It wouldn't be cool to just have 5s across the board.
Today I'll be featuring one of my own images, but of course this is open to all and any artists. In fact if you've spotted a really cool image, video, flash game, etc, contact us immediately so we can feature here!
Also I'll be kick starting these, but if you want to chip in with your MotD contribution either your own work or if you want to present someone else, your more than welcome to!
——
The first MotD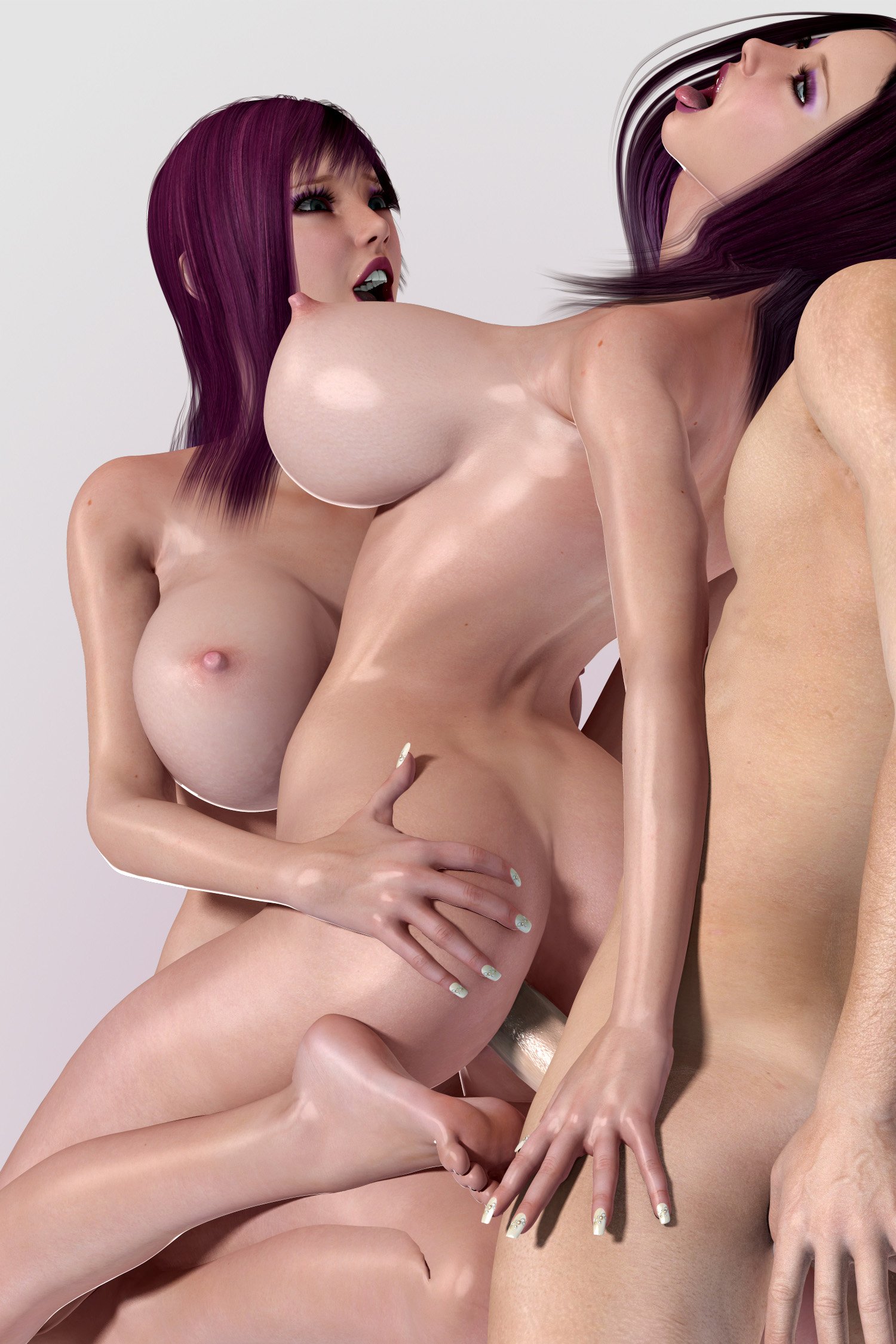 Here's one of my favorites images from the 'Ayako – Sex Addiction', long-timers may have seen this one before, but I thought it was a nice one to kick things off with. Yes, it features Ayako's twin sister without the dick, although you can't really tell from this angle. What I liked about this image is that it's pretty dynamic. Everyone's excited, Ayako's sister for sure since she's getting a big shaft driven up her ass. You can tell as she's noticeably quivering and gasping for air including the tongue protruding from her mouth (and it's not too long either!). Ayako seems equally turned on by witnessing her sister on the brim of orgasm and holds those butt cheeks in place for easy access. Of course the guy is getting the rear end of the deal(!).
If you've seen the set, this was kind of a surprise attack as the sisters were making out, smooching, sucking on titties and all that sexy lesbian stuff and then bam dick from behind, lol!
Anyway there it is, the first MotD make sure you watch this space for many more hot discoveries daily or every other day!
Let me know what you think of the image and the new MotD feature in the comments below.
Btw, 'Ayako sucks dick girl cock' Update 5 is coming early next week!
Hate it? Love it? Vote for it!