It's been a crazy month here at Affect3D, and we wouldn't have it any other way. We made some site adjustments, and Bloodlust Cerene got a new update. Oh, and I sat down with RGUS, composition master, in the hopes of learning all his secrets. We also had some great new releases from The Dude, Lord Kvento, Morfium and other talented 3DX artists. You'd think we might slow down, but rest is for the weak! We're going into July the same way we came into June, full of fresh and interesting content for our great fans.
Bloodlust Cerene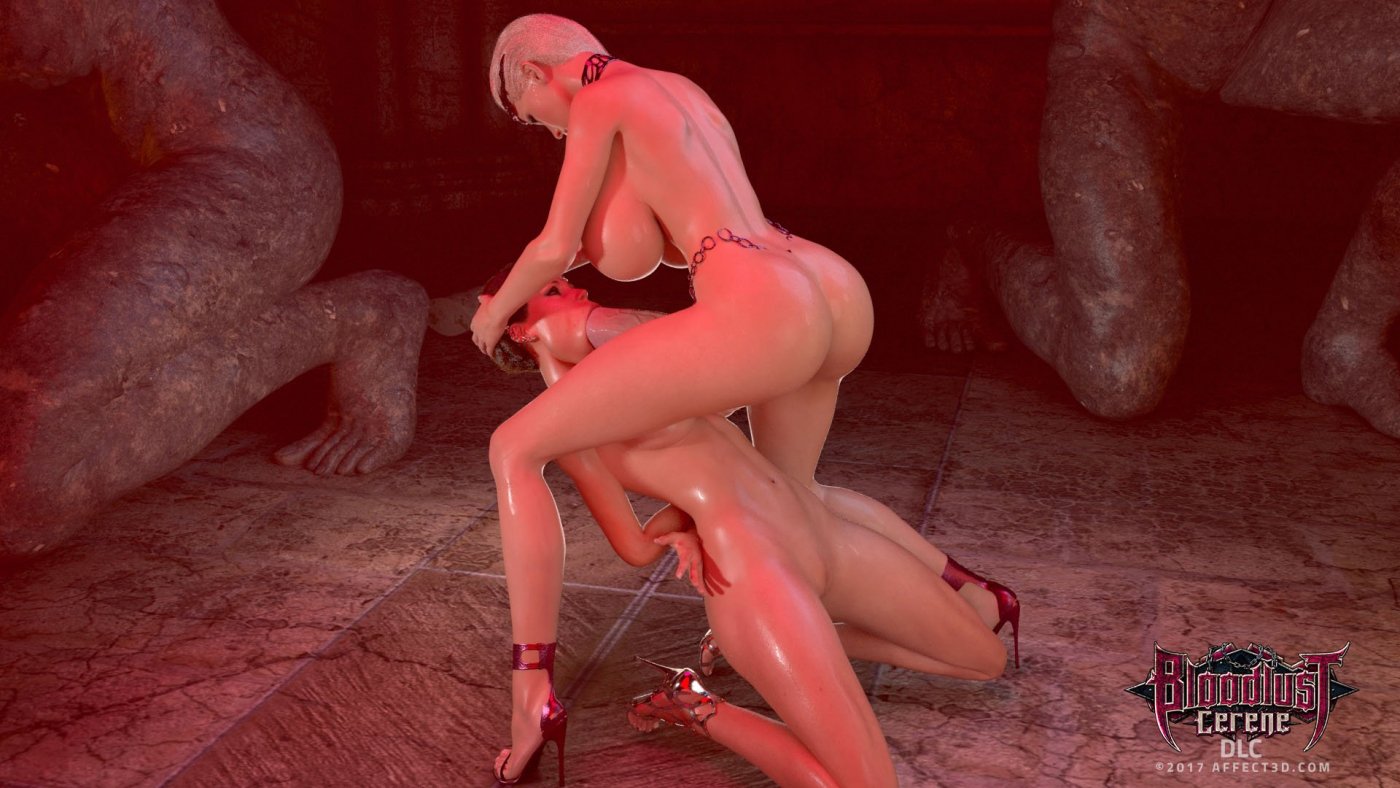 Nothing can ever sate your need for bloodlust, no matter how hard you try. You tell yourself what you have will be enough, but we know better. We know that no matter how many times you see the Duchess slip her fingers into her pussy, it won't ever be enough. You're going to have to wait a little while longer for that delicious DLC to sate your hungers, but you can go and check out it's progress in our forums!
New Additions to the Affect3D Store!
I like to think of the Affect3D Store as this crazy, huge electronic fortress of non-stop 3DX action from sexy babes and crazy monsters. I love that every week, we get to add to it so that when you visit the fortress of sexual desires, something new is there to the experience! Our new additions this week are all about new experiences with robots who can peg, women who create their own space station monsters, and some very naughty girls.
Collegegirls #5: Revenge by Astaros3D. Alina gets revenge on her cheating ex-boyfriend from Collegegirls #1, Part 1 by pegging him with her massive cock. Threesome action ensues.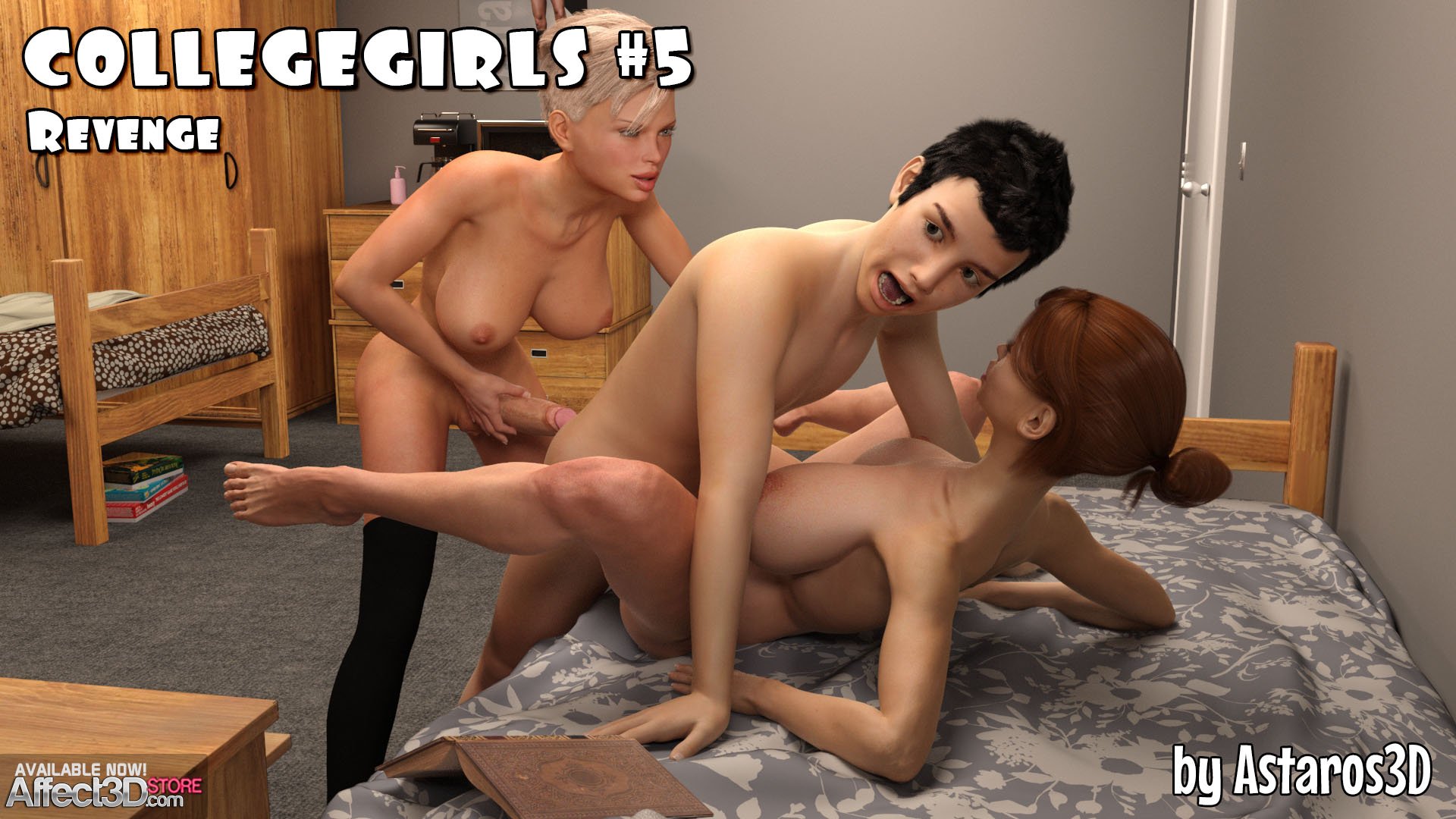 Detention by Namijr. This lovely main lady is stuck in detention for being a bad girl. The guys she's in detention with are determined to make it a good time with some through double penetration.
Infected by Kadwyn. A space station biologist gives the go ahead for an experiment that comes back to fuck her later.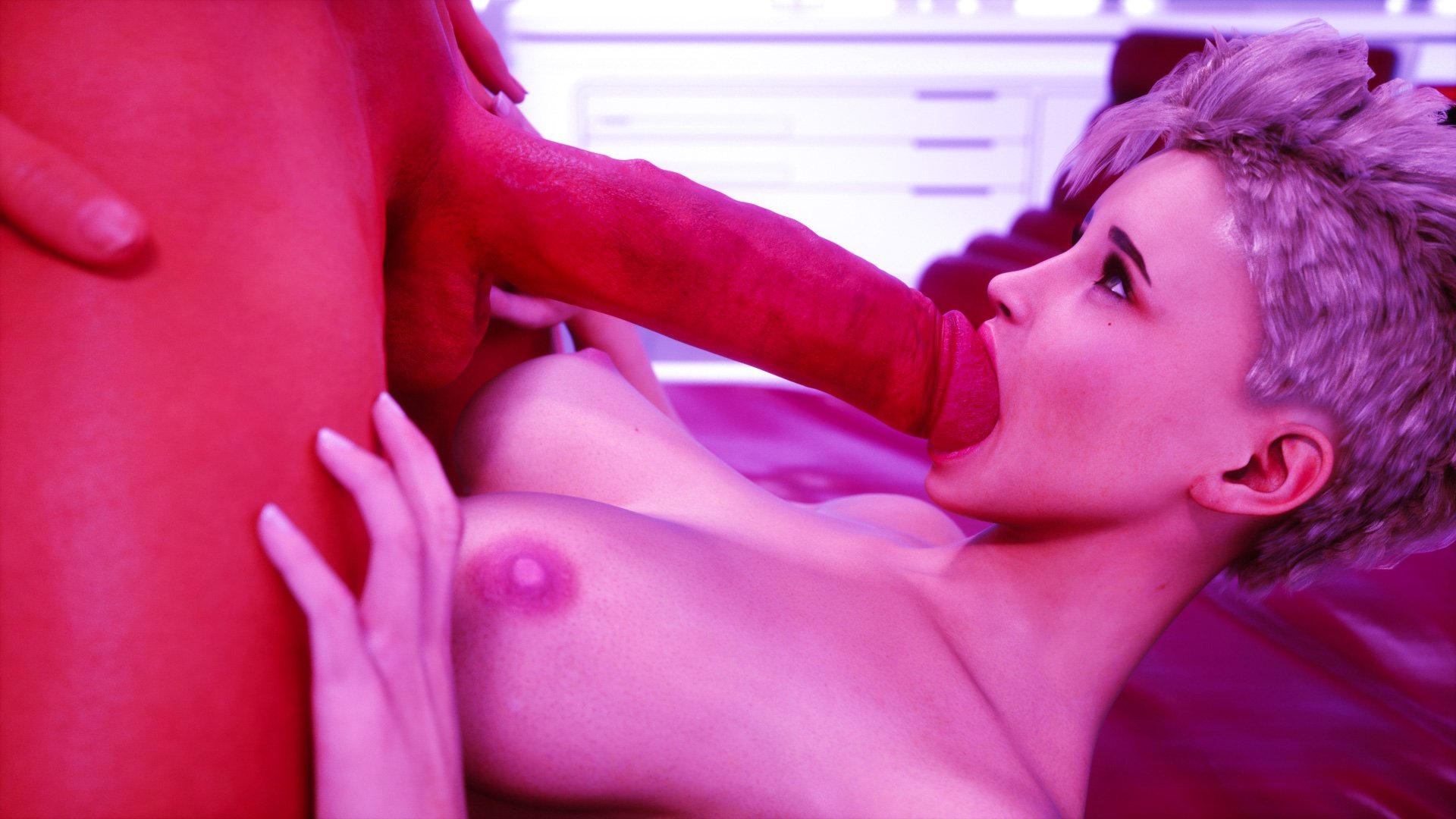 5215: New Era of Sex by Monica Rossi Productions. This week's animated release! It's 5215 and all the relationships in our futuristic world are open to new sexual experiences all the time. Meet the deep penetrating robot that won't stop until he's satisfied.
What are We Writing This Week?
The Dude has some naughty thoughts on lingerie. Why is it so enticing and what makes it great on the lovely ladies of 3DX?
We'll also release the newest video tutorial by The Dude to help you complete your own vision and make the perfect pussy for your 3DX girl. Why don't you catch up on all the others while you wait? Check them out here!
Garrett Hao and Elayn Wilde make a great team as they come back with the results of this month's cosplay survey!
Media of the Day!
The week after a Featured Artist special is always a little hard. But the daily dose images for this week should make up for the lack of that second daily image. We've got work from LilFlames, Ganseki Iwao, PGandara, jghbxybr, and csmchowhk!
As we head into July, I hope you'll keep up to date on Bloodlust DLC progress, check out the newest Affect3D Store additions, stop by every day for your daily 3DX pussy dose and don't forget to use lube!