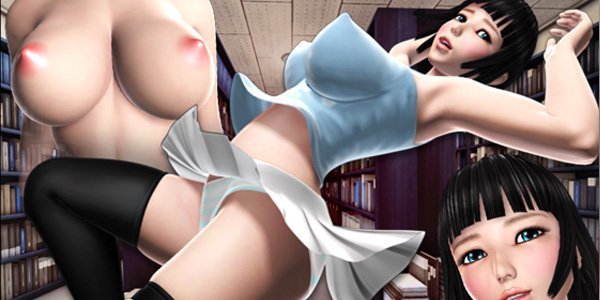 The latest title from Kuril is here. This time taking a slightly different turn from his previous works. Will it hold up? Read on and find out!
Format
This title costs $15 over at DLsite and comes as a zip file roughly 800MB in size with a Flash.exe inside, as well as separate SWF files for all animated scenes. The resolution is roughly 1000×600, just below HD but it didn't bother me much. The story is about Aoi, a girl working in a bookstore who's indebted to her boss. Needless to say, her boss wastes no time in taking advantage of that. There's quite a bit of storytelling in and between the sex scenes, unfortunately the text and voice acting is all in Japanese. So unless you speak Japanese you won't get much out of this title story wise.
The Girl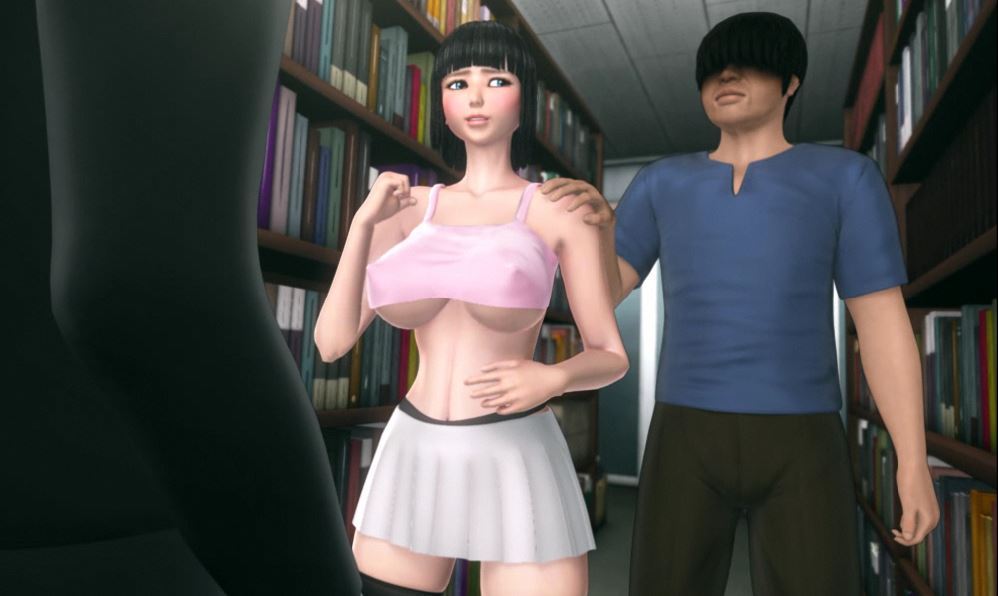 She's a cutie. A cute face and nice curves coupled with big breasts. She has a pair of beautiful blue-green eyes which really add to a particular POV BJ scene, more on that later. Her looks are pretty standard for a Japanese title, not my personal favorite kind of look, but she gets the job done. The only complaint I have can be summarized with 1 word, the graphics.
Graphics
This is the only major flaw of the whole title. The textures look really flat and uninspired and look moderate at best. There's not much detail at all. A prime example are the girls' nipples which pretty much look like a pair of pink gradients slapped onto a texture. The same goes for the main male character who does all the boinking. This might just be a personal "style" preference but it doesn't work for me. There are some other male characters as well, they are supposed to act as a crowd I assume. The only issue is that they are literally gray, the same gray as the concrete walls in some scenes. Which make them look like horny mannequins whacking off to the action. The lack of detail paired with little to no variation in lighting makes the whole title is a bit boring to look at. It's a shame, because it puts a dent in this otherwise solid title.
Animation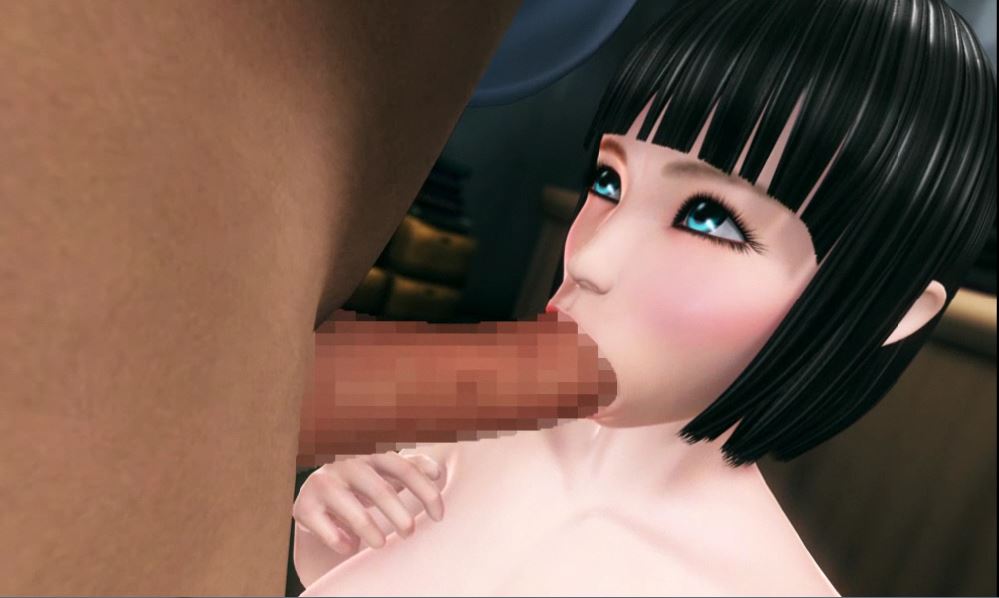 The animations are good, they're not without faults but there's not much to complain about here. Some of the motion feel a little robotic at times but not very much. There is a bit of looping since all scenes are a looping animation with different camera angles, but I didn't notice it much at all since the camera angle changes regularly and in that way conceal the looping quite well. A nice detail that is done well are the physics, the breasts bounce and the girls hair swing back and forth, adding touch of realism to the rest of the animations.
Sex Scenes
I wasn't expecting much content or variety, luckily I was pleasantly surprised by the sex scenes. There are bit over 30 different sex scenes in this title (not counting the different camera angles) so there's plenty of variety here. It starts out slow with some teasing and a few BJs and then continues on with POV HJ and BJ, doggy, cowgirl and more. All the action is very vanilla, not many kinky elements either, except for some toying with a few vibrators. You won't find anything remotely hardcore here.
Overall Impressions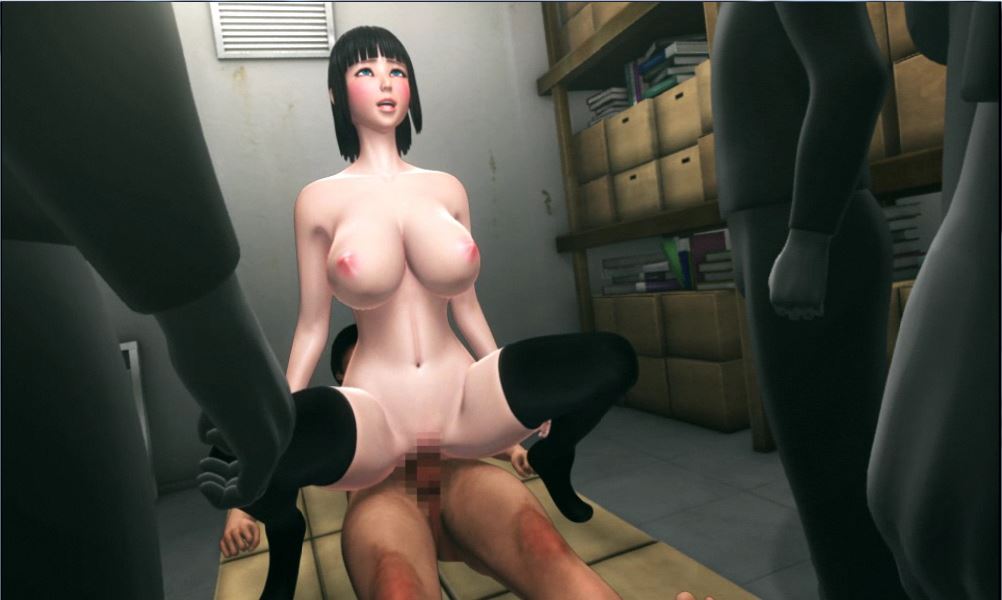 Overall this is a pretty solid title, the only real letdown, in my opinion are the graphics but the animations and amount of content make up for it. If you, like me, prefer some story with your porn then you will probably not enjoy this title as much, unless you speak Japanese, and due to the vanilla nature I doubt hardcore fans would get much enjoyment out of this title. If this is no problem for you then you will most likely enjoy this title.