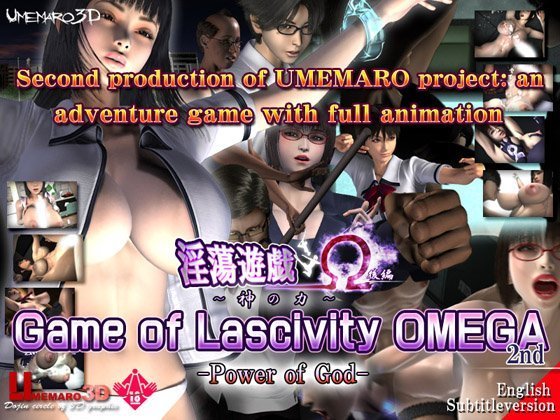 Back in August of 2013, Umemaro3D released the 2nd chapter of his OMEGA series for the Japanese audience. Luckily, he did not forget his legions of fans who can't understand Japanese and released an English edition of this enormous porn-filled masterpiece as well. If you were like me, and wanted even more out of the story and of course all the sexy talk during the uh…sex, then this English edition will be just what the Dr. ordered. (Dr.Sugimoto of course!)
Format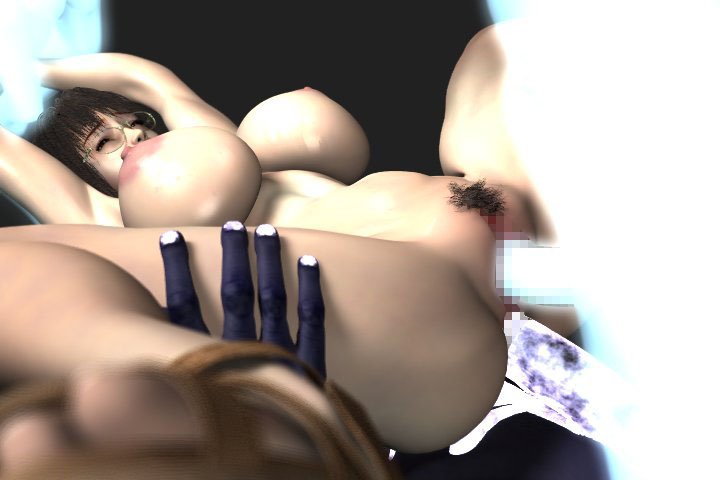 The format has remain unchanged from the Japanese edition clocking in at 2.5 gbs. It being like a game more than the usual video, it's really hard to say what the total length is, just know that he packed ALOT into this project. Now that we are reviewing the English version, we can describe what the windows are about. During the story scenes where most of the talking takes place, there will be 3 options on the right hand side (VIEW, TALK, INVESTIGATE). To be honest, they all pretty much work the same, you'll click on VIEW until the characters start repeating the same dialogue which then you'll start clicking on TALK, and then INVESTIGATE. This will then unlock you to the next story scene or if you worked hard enough, a juicy fuck scene. During the sex scenes…you are the dirty camera-man who gets to control everything, per position you get to choose from angles A,B,C,or D to view the goods, and of course you get to pick where you shoot your big load of cum over. (Now when I say "you", I mean the bastard hero Ohara…if only WE could be so lucky to be at a school like his!) There are quite a few options for a new experience everytime you get the urge to "play" this game…on her tits, on her face, in her mouth, internal cumshots, external cumshots, there's even one called HIPSHOT hahaha!
The Girls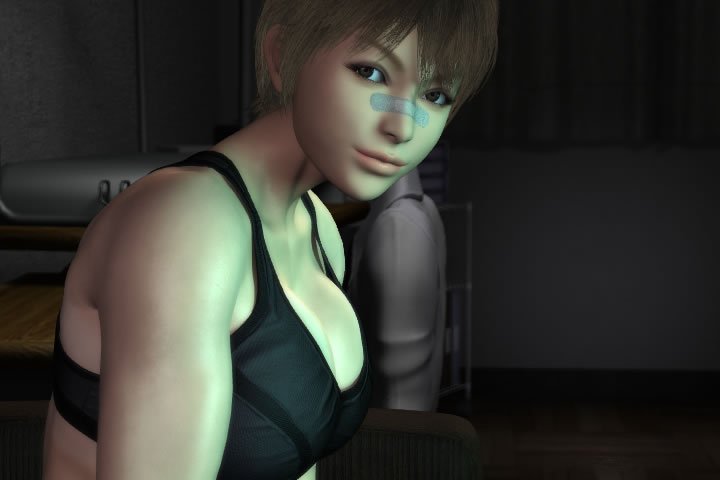 Umemaro's style of animation and visuals haven't changed much, but one thing is undeniable: His girls are still some of the finest. The characters are unique and appeal to various tastes and unlike some of the scariest 3D offerings are very easy on the eyes.
Umemaro3D is bringing back two all time faves: Miyuki, the buxom music teacher with a knack for sticking batons into dicks, and sweet Mimi, the progressive teacher whose idea of detention is gobbling up student cock. Mimi's also happens to be the girl to feature in the title that placed Umemaro firmly at the top of the genre aptly named 'The Crazy Female Teacher'. A welcome return indeed. The other girls include the succubus Saki, who looked the most plain to me but was a big surprise later on, Tendo, the muscle sporty type, and the sexy new girl Kayo, who features on the main cover.
My personal perception of the girls? The teachers Mimi and Miyuki both smoking hot, all sexy, all busty, didn't lose any of their 'fuck me hard' factor from way back and pure bliss to see them both getting pounded into 7th heaven. Tendo was a disappointment to me. I loved her face and was looking forward to seeing her naked, but her body is a little muscular and too tomboyish for my taste. Even the big boobs couldn't save her for me. Just personal taste though. Some will obviously love her for this very reason.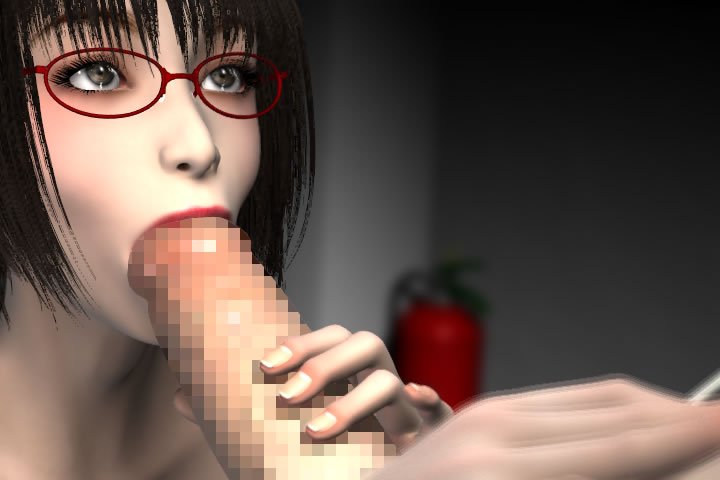 Saki in her first sex scene was as I expected a bit of an ugly duckling amongst the other girls. The sex was really nice, but her pointy nose and overall uptight complexion didn't do it for me. But OMG! Like an ugly duckling turning into a beautiful swan, she later transforms into this cross between a sex goddess and cum inducing cock hardening flying succubus creature, with one tiny, little, miniscule caveat: She doesn't have sex in that form (Nooooooooooooooooooooooooooo!). Finally, Kayo was for me the star of the show. Slim, curvy, feminine with huge natural boobage and given the right angle devine facial features, that made her an immense fapping good pleasure to watch.
Overall, the girls lack a little of the detail of what we've seen in 3DX lately. But Umemaro makes up for it with his own very unique style.
Graphics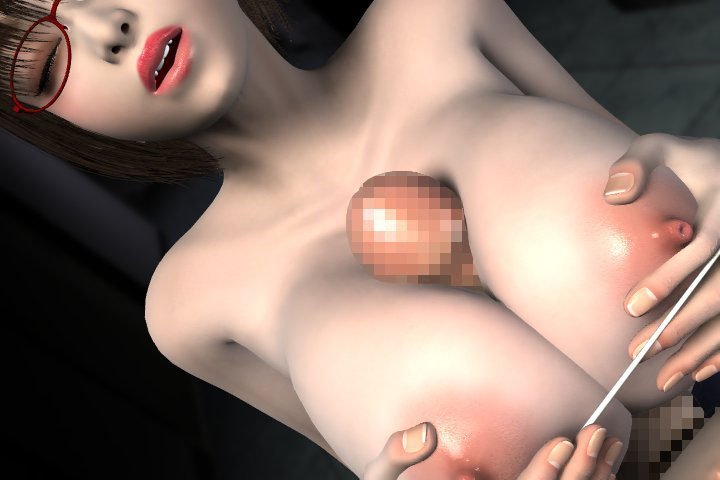 As I've mentioned, the graphics haven't changed all that much over the last few years. It's still Umemaro. It's still super hot, but some of the Western and Japanese artists using more recent technology have come up with finer more lush visuals. He does make up for some of it in terms of special effects, not quite Hollywood level, but points for adding something we haven't seen much of in 3DX animation. The shape shifting of the evil dude turning into a demon was pretty spectacular and the fight scenes kept getting bigger and more over the top as the story went on.
Story/Animation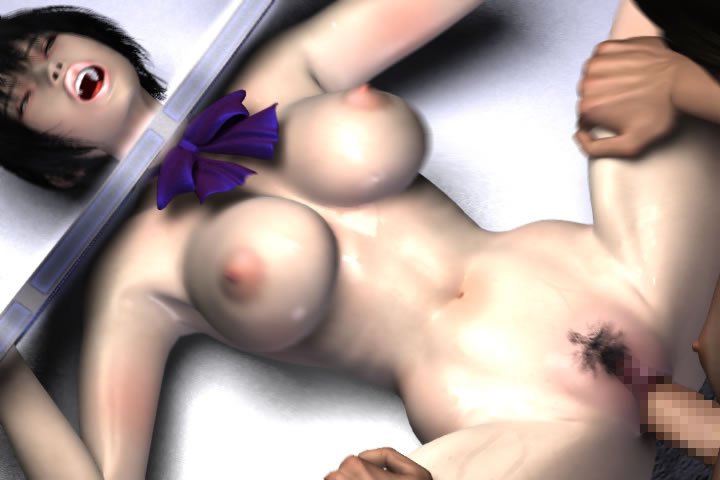 The advantage of the English edition is that the personalities of the characters come through a lot more from you being able to read the text, you actually understand the relationship between all of them. For myself, I found the sex scenes even more arousing when I can read every dirty little subtitle. It adds a lot when you know what she's screaming about in ecstasy while she's getting pounded in the ass. As for the story, it concludes the Omega series with Ohara, Tendo, and Saki trying to save Kayo, and to find out who's behind all the weird shit going on in the school. And just like a video game, they climb one floor after another to get to the rooftop where the evil Principal and Miss.Minami are trying to extract power from an ancient god named Tagishi. The 1st "boss" you have to beat is Miss.Miyuki…and when I say beat, I mean you have to fuck her into submission, the horny bitch that she is…you literally have to go all out on her and bust out all the moves.
The sex scenes are consistently some of the best we'll experience, but with Omega, he focuses on auxiliary animation and tons of it. They are nice, but not on the same level as the sex animation. Story can greatly enhance the sex a great deal and make us care about the characters but Umemaro went a little overboard with this one, which isn't actually a minus at all. But my suspicion is that he did so to the detriment of some of the sex scenes and that, as we all know, is a sin. Miyuki's scenes, for example, takes up half of the entire work (1 page), whilst all of the remaining sex encounters are relegated to the 2nd page and some of them unusually short. Did the story elements overwhelm him towards the end?
Now to the juicy bits.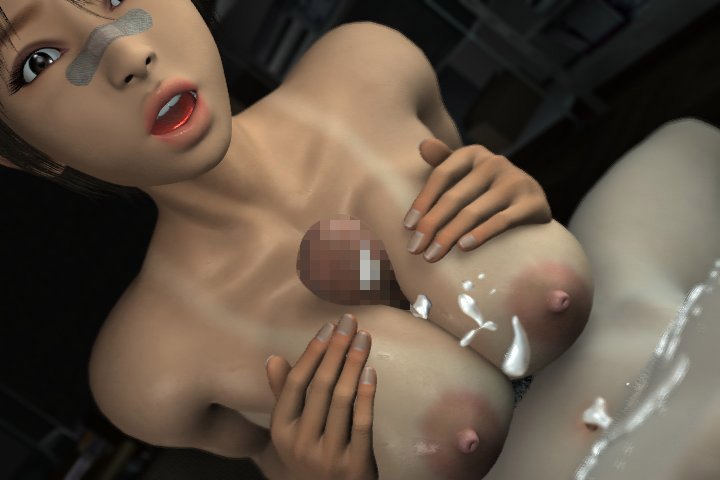 Miyuki seduces Ohara, the flimsy male character, who somehow gets all the pussy. Her offering: a boob job, blow job and, of course, the baton in dick. This is where things get awry. Ohara, obviously distressed over Miyuki pushing her baton too far down his cock, uses an ancient martial arts ritual to transform into this fierce cock wielding warrior and punishes her with a legendary pussy and ass cock swap. Ohara's lighting fast pelvic action reduces Miyuki to a shivering, squirting bundle of sexual joy that'll have you firing jizz in seconds flat. Umemaro used to be anal shy, but I'll have to say, with this scene, he's probably delivered the best ass stuffing scene to date. As a bonus, we get to chose whether to cum internally, on her boobs or ass. Nice!
At this point, things start to get crazy though. The group of girls and Ohara get attacked by the creepy sports instructor, so Ohara's obvious response is to open the ceiling and conjure up huge spider that jumps the teacher and nibbles on his scalp. Tando launches a fierce wind house kick at the teacher and literally takes off a piece of his head. Luckily, it's not as gory as you might think. Turns out the teacher is a robot! And that's just the very beginning of the craziness. Suffice to say, there's tons of kung fu actions fight scenes, verbal engagement and far, far wackier stuff on the way. You will be taken on a wild and epic ride. But I won't dig into that because a) I don't want to give it away and b) I think you need the English translation to understand things fully. So let's continue with the sex… yes!!!
Sex Scenes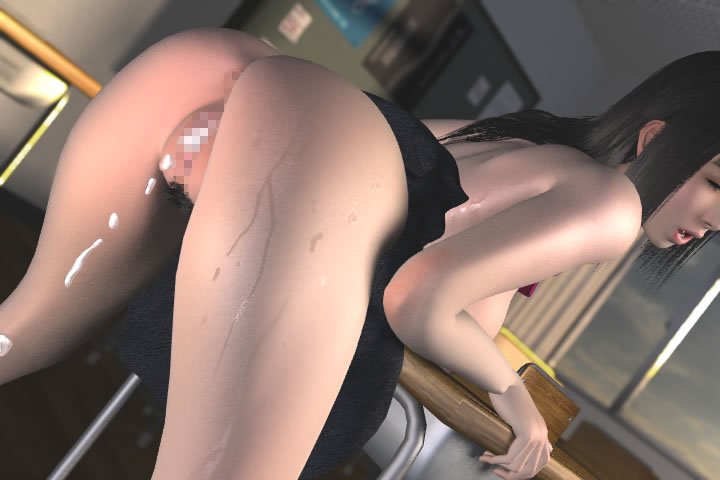 Up next is Saki. She's been turned into a sex slave and endures Chokugen's (bad guy) doggystyle and missionary onslaught in good stride, as we find out later on. From here, the pace slows down and we get treated to a more intimate and sensual scene between Tendo the muscular girl and Ohara, back to his boyish form. Nice change of pace.
Mimi follows with an amazing mid air sex scene. I won't go into too much detail, but she gets DPed by superhuman creatures and is later taken doggy style, in one of my favorite scenes. Unfortunately, it's also the shortest.
This is where Saki re-appears in her flying succubus form and engages the demon. The demon fucking the succubus mid air would surely have been an incredibly hot scene, but unfortunately as mentioned earlier, we get denied and it's a shame. But there's still Kayo, in my book the sexiest of the girls. She's not so shy this time and craves the protagonist's cock in a school and kitchen scene with a good range and poses and scenes, some of them so steaming hot, you will be cleaning up after yourself The way she gives a boob job is mesmerizing and the way she gets taken from behind with her boobs bopping up and down… finger licking good!!
Overall Impressions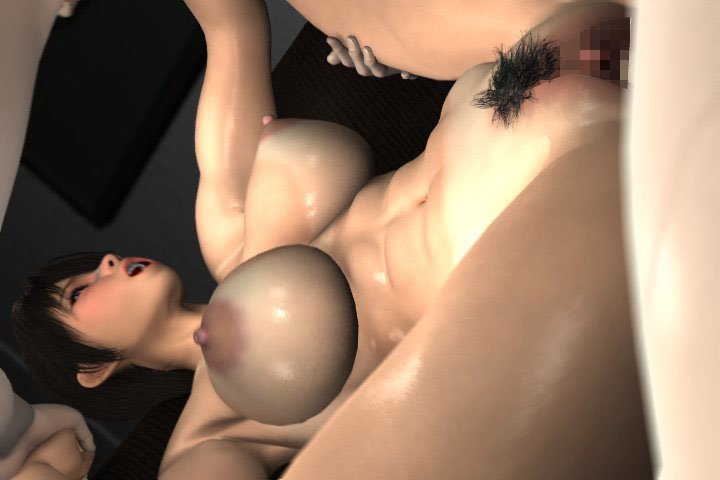 I've been a huge fan of Umemaro since the first time I laid eyes on his work, he's been an inspiration and driving factor for me and many others. Not only to enjoy his work, but even pick up the craft itself. So as with all his works, I feverishly await that point in time when I get to hit the 'New Game' button, even if the title says Omega 2. Being a continuation of Omega I didn't have the highest expectations as the first part lists as one of the weaker of his works in my eyes. To that end, it actually exceeded my expectations even though it doesn't reach the likes of Dr. Sugimoto. The work seemed a little story heavy to the detriment of the sex scenes. But without a doubt, Miyuki (the music teacher) features in one of the hottest scenes in 3DX history and my pick of Omega2. Mimi the crazy teacher and Saki make a welcome return as well and cheerfully get pounded in sensational Umemaro style. Finally, the new girls Tendo and the sugar sweet Kayo deliver debuts that will see them taken in with open arms and of course hard ons.
If you're an Umemaro fan and must remedy your severe case of blue balls, I suggest you get it now from DLsite Japan. You will get treated to an adventurous, if at times, outright bizarre storyline with flying demons, succubus and racketeering robots, but the sex is inserted skillfully and hits you with full force when it counts. Before you know it, the master of 3D porn will have yet again drained you of every drop of cum!