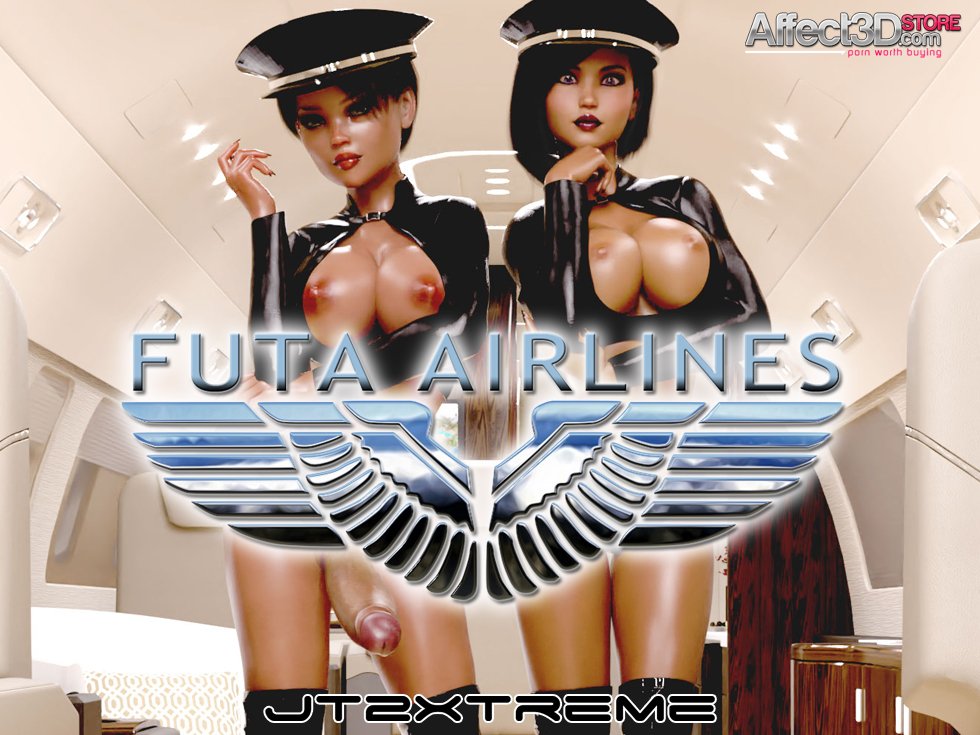 JT2Extreme is back with another installment in his FutaErotica series – Futa Airlines! It's just as steamy and spicy as his previous episodes, so make sure you grab a copy in the Affect3D Store!
I'm guessing we've all seen the clip for Destination Calabria right? You know, a bunch of pretty damned hot majorette's banging to that singular tune… Well today's release, in my mind, is in the same vibe. Indeed, you've got bimbos, kinky uniform outfits and an epic long format animation! But in this case, of course, the girls are a little less dressed and half of them have massive cocks. Pretty awesome if you ask me!
The storyline probably isn't the centerpiece of this release, but essentially a group of rich bimbo Futas seem to be taking a trip in a private jet and have decided to fuck the stewardesses. I mean, who hasn't dreamed of doing that? These hot babes fuck throughout the plane, from the cockpit (that term really comes into its own here) to the leather couches and oak paneling. They've pretty much redefined what it means to be in the mile-high club!
We all need a release, and this is just the piece for you. FutaErotica – Futa Airlines is a twenty-four-minute animation and over fifty HD accompanying renders for a dazzling $13.95! Be sure to grab your copy in-store now!