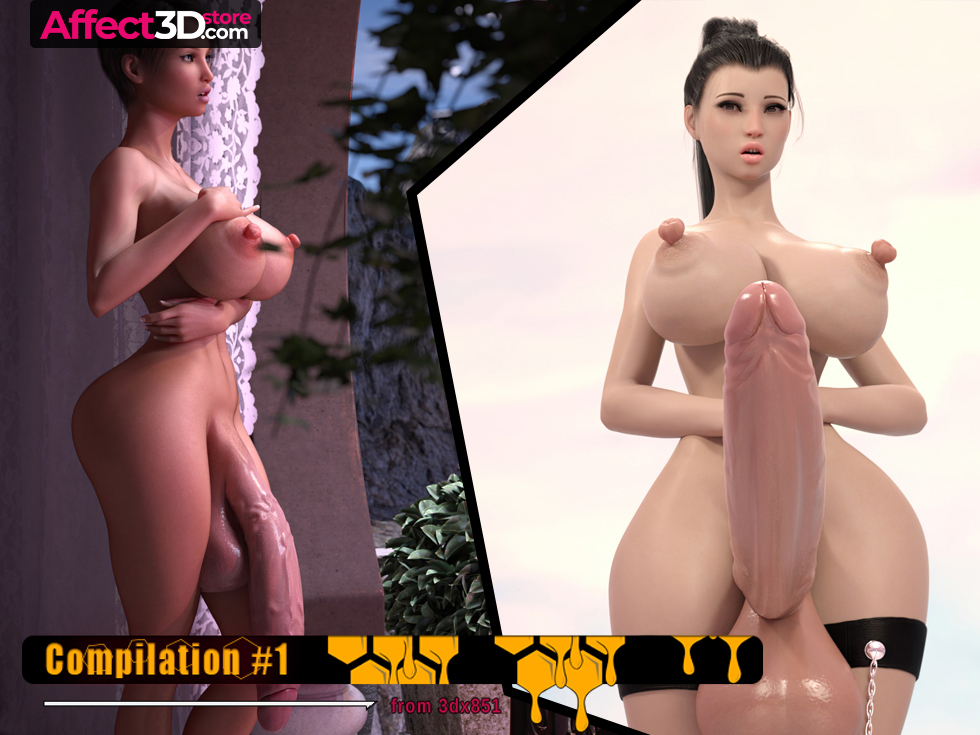 3DX851 has no issue putting out plenty of hot futa content, so it's with pleasure that we get to see Compilation #1 hit the Affect3D store. Packing up 6 pin-up sets, 5 assorted sets, a mini animation and a voiced comic, it's a nice variety take on a porn bundle. It's hard to get bored with so many options, ne? And if you love huge tits and massive dickgirl cocks, you're in for a treat.
Compilation #1 Includes:
Katya and Ophelia (3min video): Voiced by VoiceLikeCandy and Dorn, this comic is animated – and very much the jewel of the bunch, in my eyes.
Ophelia Dick (mini animation): A little bit of more animation, but a nice one at that.
Assorted Sets:
Alan Solo (18 images)
Kas Solo (18 images)
Ophelia & Mia (23 images)
Royal Passion B & W (41 images)
Sister Gabriella (7 images)
Character Cards: Includes Selena (female), Selena (futa), Ophelia, Sayuri and Gabriella.
Pin-Up Sets:
CYPUNK (28 images)
Gabriella (7 images)
Katay (11 images)
Ophelia (21 images)
Selena (11 images)
Other (25 images)
Get 3DX851's Compilation #1 today for the discounted total of $15.00. That includes over 3 minutes of animation and 215 images in total. Enjoy~