3dZen is back with a fun BDSM futa on girl comic! Remember that movie with Denzel Washington and Ethan Hawke? Well, this isn't it, it's way hotter! Indeed, Training Day Part 1 is available now in the Affect3d Store and is bound to make you look at step-mother/step-daughter relationships in a whole new way!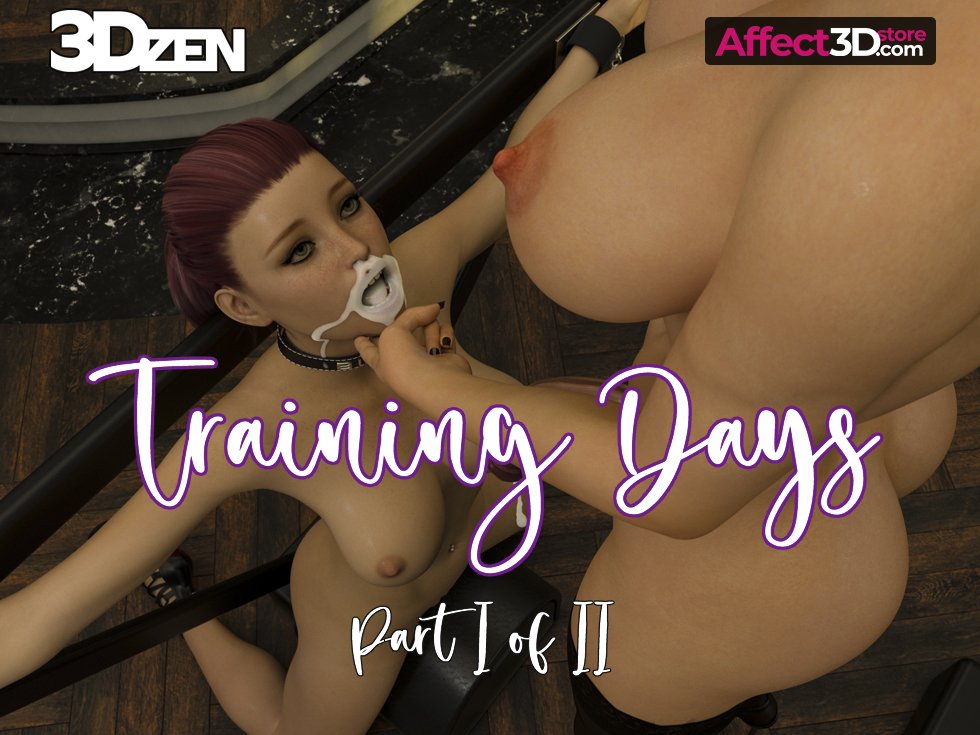 Amanda is a bit of a brat. And her step-mom, Jen, has just about had enough of her little crises. So, when he leaves on a three-day trip, leaving the two alone, she decides to act. As usual, Amanda isn't shy about showing her distaste for her father's new companion. She even goes as far as calling her a bitch. Naturally, for Jen, this is the last straw.
So, the elder babe starts by dragging her step-daughter down to the basement where the young adult discovers her father is into some pretty weird stuff. Turns out, they have an entire BDSM dungeon down there. And of course, Jen intends on using her tools on her uncooperative ward. She chains the brat to the ceiling and strips her off. Furthermore, the authoritative woman then inserts an anal plug and a vibrator into her holes and begins spanking her until the young woman can't bear it anymore and begs her to let her cum.
But Jen has other plans. She herself now gets naked and reveals a massive cock. Turns out, Jen isn't really your average step-mother! Jen then makes her step-daughter lick her pussy and suck her cock, creampieing her mouth. This leads to Jen tying Amanda to a bench and Jen sets up a mechanical dildo to fuck her ass… all night long. The next morning she wakes her up with her own cock and proceeds to fuck her like the brat has never been fucked before! And that's just part one guys!
You can grab Training Day Part 1 for just $11.99 in the Affect3D Store now! That's over 100 images with and without text!