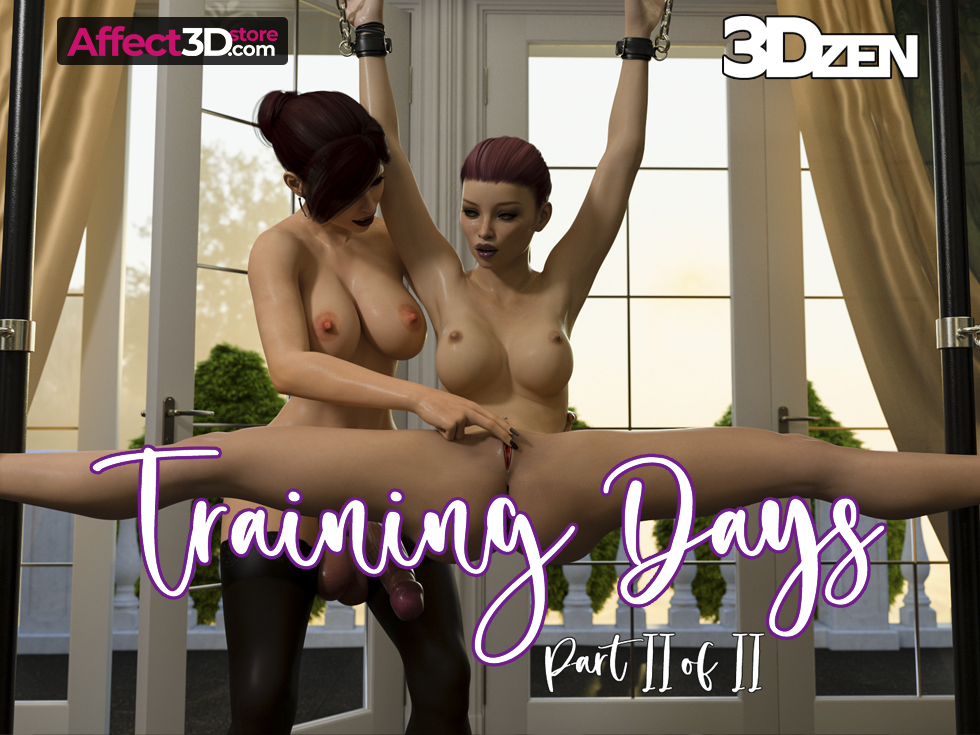 3DZen brings us Training Day 2! Watch as one very bratty step-daughter gets schooled by her futa step-mom! Available now in the Affect3D Store!
Continuing on from Training Day I, Jen takes her disciplinary lessons to the next level. Indeed, whilst Amanda's dad is away on business, she's set on teaching her how a good girl is supposed to behave. Amanda starts to feel the effects of her futa step mom's cum. And she craves for more as she swallows ever-larger quantities of the sticky warm milk. By day three, the once rebellious girl is begging for more and can't wait to please her stepmom before her daddy returns home. She gets fucked in the pussy and mouth before getting some fun of her own and fucking Jen with a strapon! 
Finally, on her last day of training, the now subservient Amanda willingly gets her mouth, ass and pussy filled just in time before daddy comes home. And what a transformation he discovers!
The set contains 80 images with both a comic and textless version. You can get all this for just $11.99!
And if you missed part 1, you can also pick up the Training Day bundle! That's almost 200 images for just $19.99!