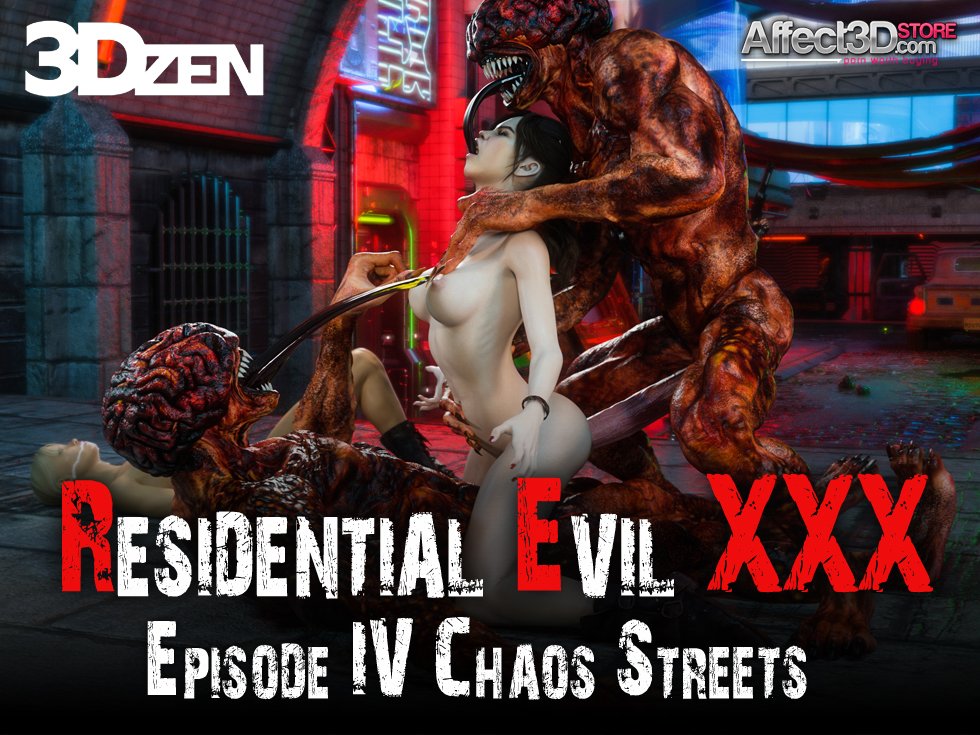 3DZen is back folks with Residential Evil XXX IV – Chaos Streets! And just like the title suggests, in this episode our heroines take the action to the abandoned streets of this overrun city!
We pick up from episode three with Jill and Clair. As they explore what's left of this mutant infested city, a pair of mutant dogs attack them. Little do they know, however, these canines' saliva is highly aphrodisiac. And, despite killing both, one still manages to bite Jill. Now, Jill you see is bisexual and has suppressed feelings for Clair. So really, this is the perfect opportunity to take advantage of her partner's secret fantasy to fuck another girl.
Both babes begin making out and stripping off on a car in the middle of the street. The two lovers then play with each other's pussies before going down on each other. Jill finishes things off by sitting on Clair's face before climaxing.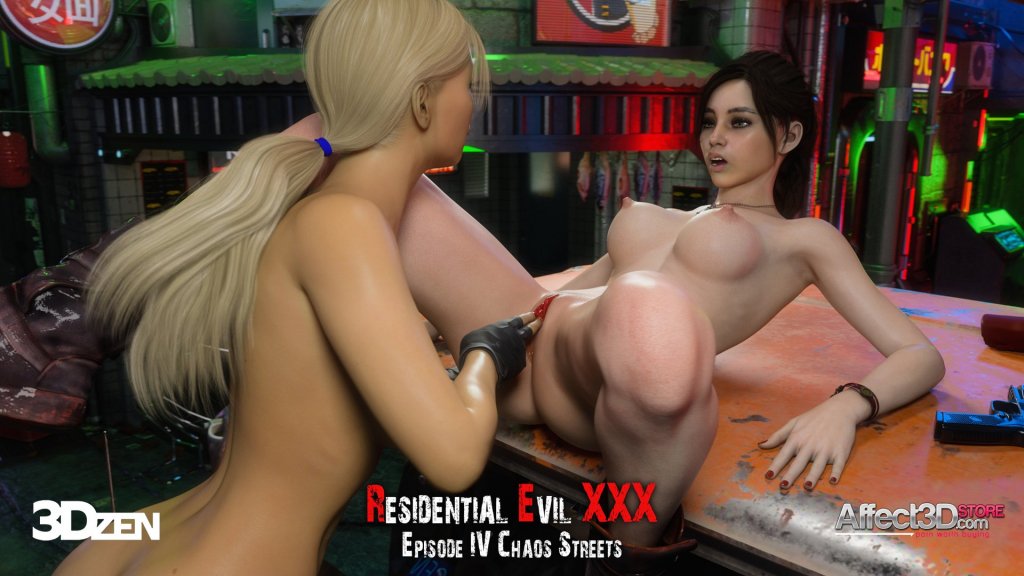 As the pair put their clothes back on, a group of hovering mutant impregnators ambush them. The assailants quickly rip off their clothes once more and insert eggs into their bellies. Unfortunately for these two girls, the mutants aren't done with them yet. Yup, yet another pair of humanoid mutants attack them! Their saliva being an aphrodisiac though, it's not long before Clair and Jill start to enjoy themselves. And so, the mutants fuck all their human lovers' holes on the pavement.
Finally, Alice (another member of the team) arrives to save the girls from what appears to now be an endless orgy.
So far the girls' mission has been one giant fuck fest. But I guess the end justifies the means aye? Although, we'll have to wait for the next episode to find out just what happens next!
3DZen really gives a hot and fun twist to the zombie and monster genre. This 110 HD render set will really hit that kinky spot of yours! And it's available now in the Affect3D Store for $11.99!