3DZen brings us the latest instalment in their Pool Party series! Futa Step Sisters 3.5: Lauren's Turn is available now in the Affect3D Store!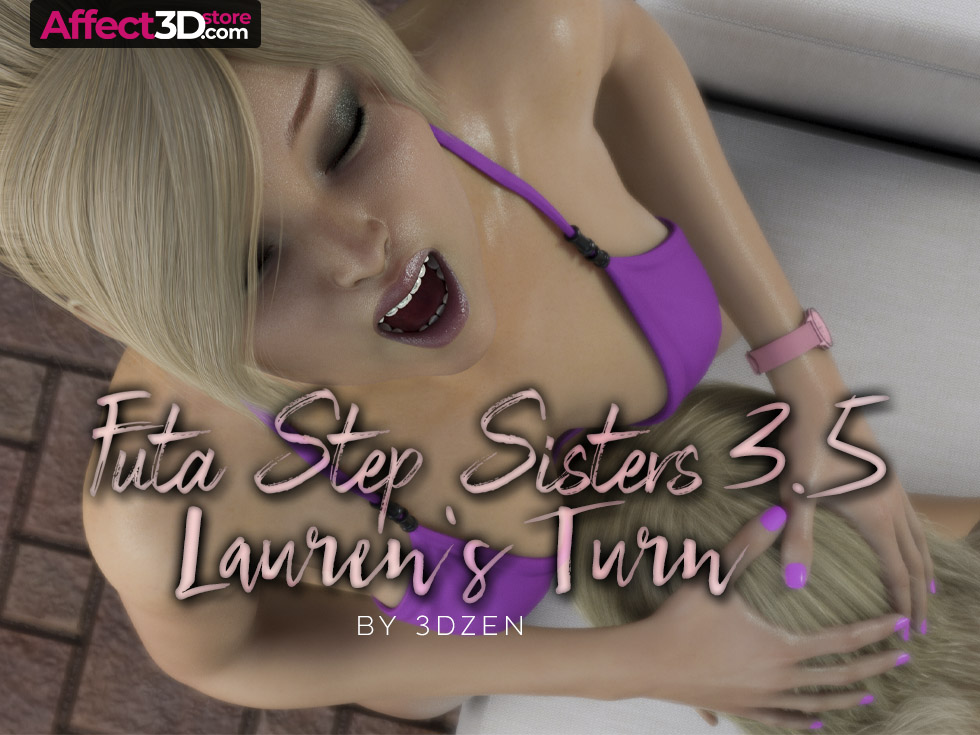 This part picks up right where the girls left us – just as the party was getting started. And so, when Kayla returns from her encounter with Amelia in the house, she finds her step-sister stuffing Lauren's ass with her never-ending hard-on. Lauren and Kylie waste no time inviting the shy Kayla to join the party – the more the merrier! Naturally, it's not long before Lauren gets hard again and the two stepsisters proceed to double team the hot blonde, ending in a massive set of creampies in Lauren's mouth and ass! Naturally, Lauren wants to cum too. So her plan is simply to lick Kylie's pussy until her dick is functional again. The plan works and soon Lauren is riding Kylie's dick deep in her pussy this time! One thing leads to another and soon the two Step Sisters are simultaneously fucking Lauren's holes to her delight. Of course, Lauren's hot and sweaty body ends up covered in cum.
Meanwhile, Shelly has entered the story, picking up her check at Miranda's Diner. She enjoys a Milk Shake Special before departing to the pool party and finding the girls have already had their fun.
If you purchased Part 1, you can unzip this new episode directly in the folder to read both as one giant comic! You can grab this latest episode for just $9.99 in the Affect3D Store! That's 80 2K images!