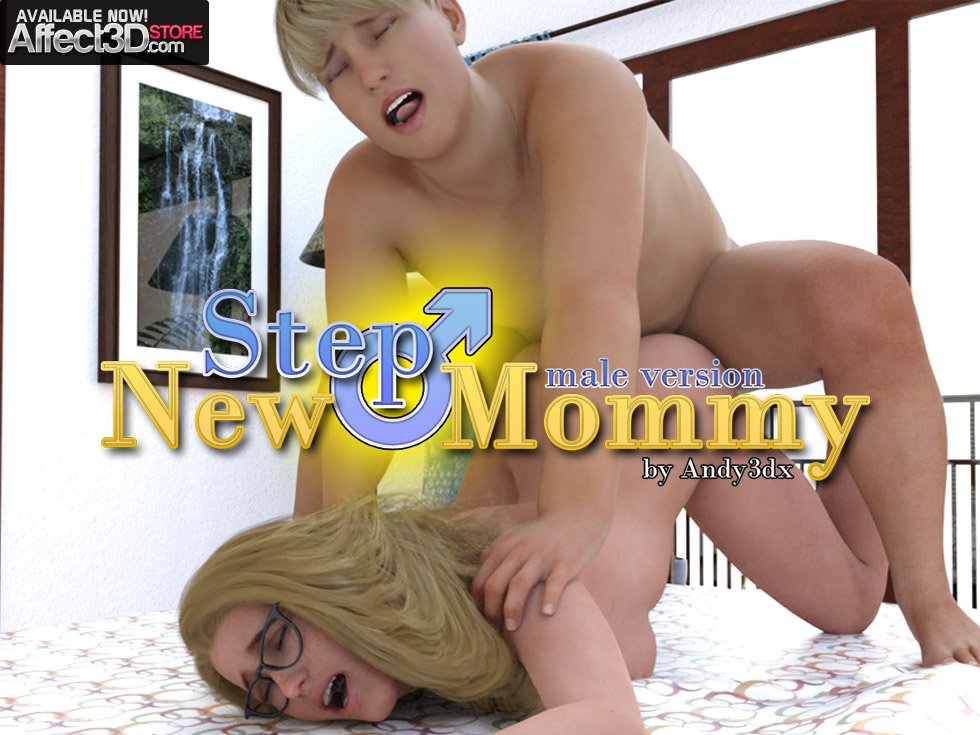 Another month, another step-fuck! Andy3DX's latest release, New Step Mommy (Male Version), has their 'milf' fucking her step-son-to-be to become part of the family. That's certainly a novel approach to bonding, at least.
Like Andy3DX's last step-fuck release, this is a close encounter of the sexy kind, but instead of a dickgirl daughter, we have a new son. Whatever rocks your boat!
It doesn't take much work from him to get her squirting. She happily returns the orgasmic favor with her lips, going down on him until he shifts to fuck her mouth – and give her a creamy present.
Then they fuck, with both of them moaning up a storm until there's a creampie ending. That's… certainly a memorable way to join the family! You can get Andy3DX's latest from the store, a textless, 68-count image set, for $8.00.