We have a brand new and exciting bundle release from Futanarica! Yoga Class – Tantric Sex Basics 3 & 4 Bundle is available now!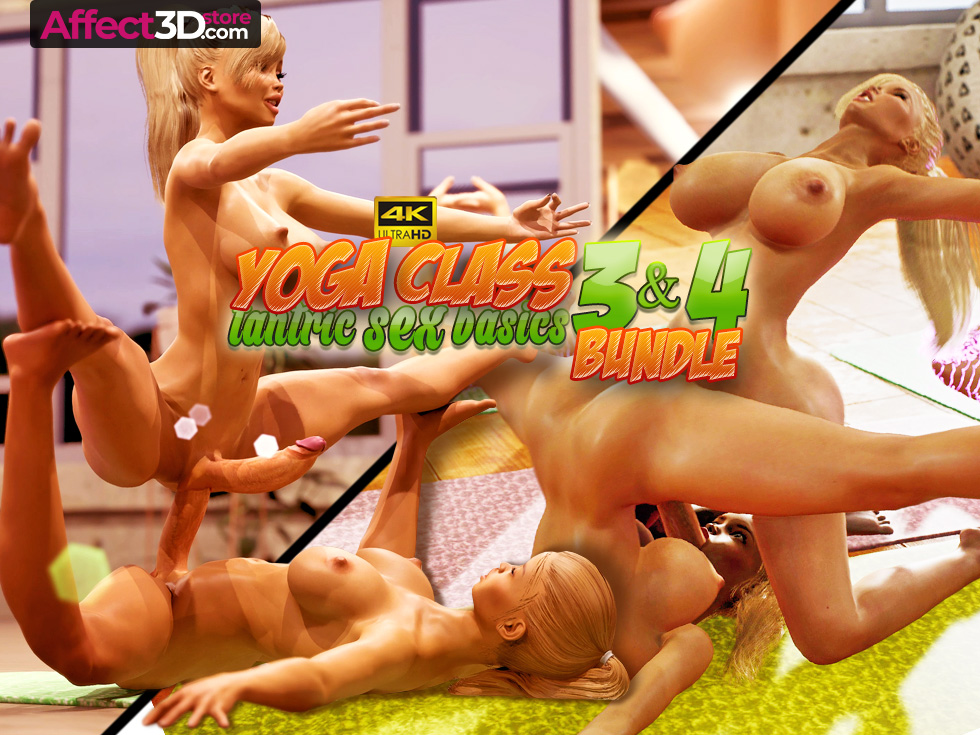 This is the Yoga Class Bundle of the century folks! So make sure you pick up this uniquely hot animation series! The bundle includes episodes three and four! 
Yoga Class – Tantric Sex Basics 3
Mirna shows Sue an exclusive and blissful self-satisfaction technique with Halasana yoga asana. And then they merge in ecstasy in Prasarita Padottanasana which calms the brain and energizes the heart and lungs. This will give them a huge boost of vital energy and Sue will learn to control her new masculine add-on before the next round of yoga class. I mean essentially, the two use yoga as an excuse to fuck their pretty brains out.
WHAT'S INCLUDED
A 28 minute 4K UltraHD movie! As well as 367 high-quality images!
Yoga Class – Tantric Sex Basics 4
This more than 30-minute entry will have you on the edge of your seat. It builds on the hot premises of the previous episode and continues with the girls' rise to yoga nirvana! By the end of it, you'll be craving even more futa enlightenment!
WHAT'S INCLUDED
A 31:43 minute 4K UltraHD version as well as a 20:46 minute Director's Cut version and of course a POV Edition also in 4K UHD as well as 150 HQ matching JPGs!
All of this could be yours for just $29.95! So grab your copy in the Affect3D Store now!