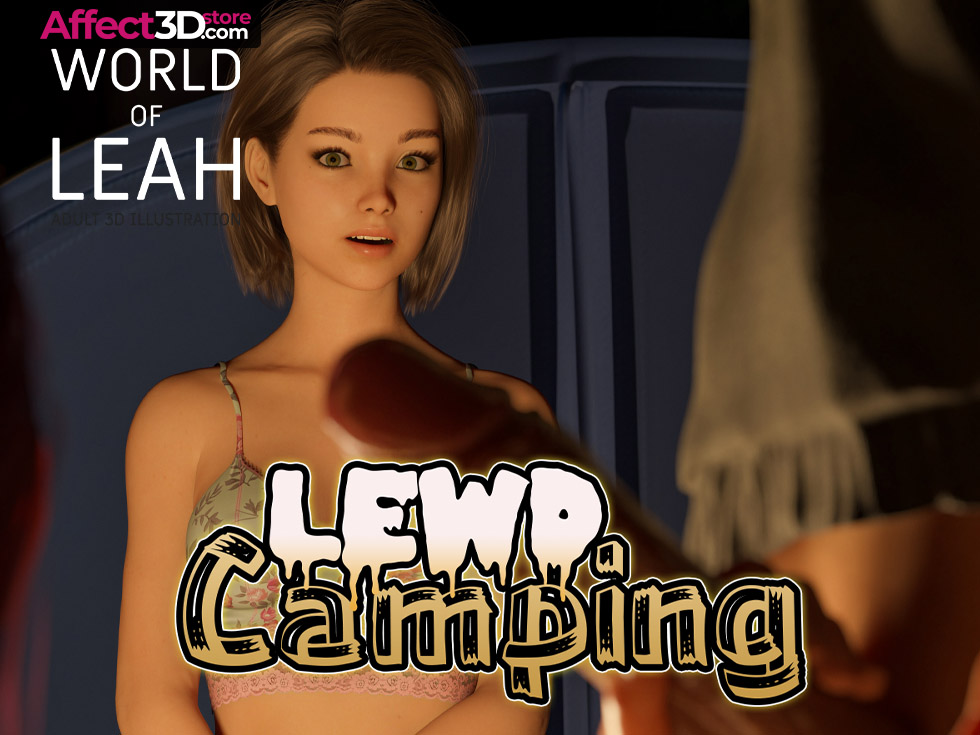 It may no longer be 'fucking outside' month, but honestly, depending on where you are, many to most months are good for this. 😉 In World of Leah's latest release, Lewd Camping, three horny friends make the most of this when they go camping together.
And while that honestly sounds like a solid setup all on its own, World of Leah goes the extra mile – as they often do! The two gals, Violet and Annie, soon get into a size-comparison 'argument' after Violet brags about Dustin's cock. Pulling it out and playing with it to get it to its fullest size, Dustin's a reluctant participant as they openly discuss dick lengths. It's fun being close and open. 😉
Mildly offended by Dustin's wandering eyes, Violet's distress leads to Annie heading to bed. Going topless and sucking on Dustin, Annie can't help but watch. She's far from subtle about it, so she's invited back over; hot and bothered, she's rubbing herself off while Violet deepthroats that meaty cock. Yum!
You can see the full details and yumminess in World of Leah's 57-count image set Lewd Camping, in versions with and without text, and its 17 bonus images for just $5.00 from the store.