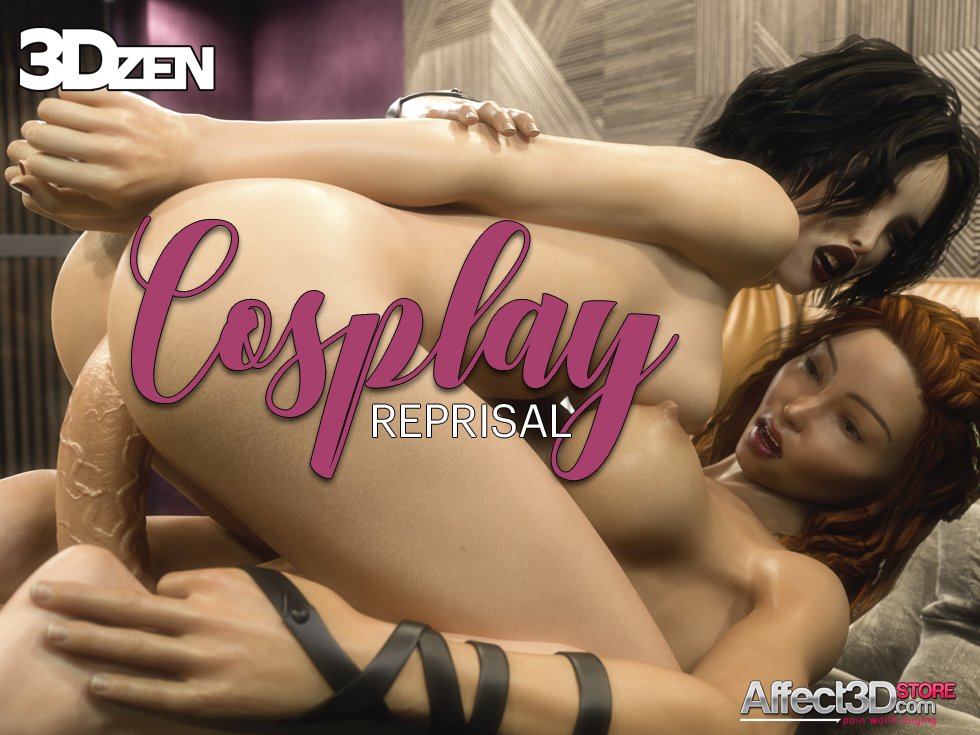 3DZen is back guys with an all-new set or rather, "research piece". Indeed, Cosplay Reprisal is all about human behavior and anatomy. Although, not in the traditional sense…
Dr Carlson has set up a date with a cosplayer called Maeve. What seems to be a normal friendly drink at a local diner quickly turns into something far more sinister, however. You see, both Maeve and the not so good doctor happen to be futas. Doctor Carlson is also in search of a new test subject. And so, after ordering one of Miranda's special shakes, she slips a few drops of a powerful sedative in Maeve's drink.
The doctor then takes her cosplay friend back to her place where she undresses her. She begins taking measurements of Maeve's huge cock. Naturally, as she caresses the member, the subject becomes stimulated. Unbeknownst to the doctor however, Maeve isn't that much of a lightweight. Indeed, the barbarian futa soon wakes up.
Understandably furious at her captor, Maeve quickly turns things around. She decides to teach the doctor a lesson and rips off her clothes. The strong redhead tears off Carlson's clothes and forces her to down. Maeve then feeds her cock into her mouth and face fucks her until she cums. But the barbarian is just getting started.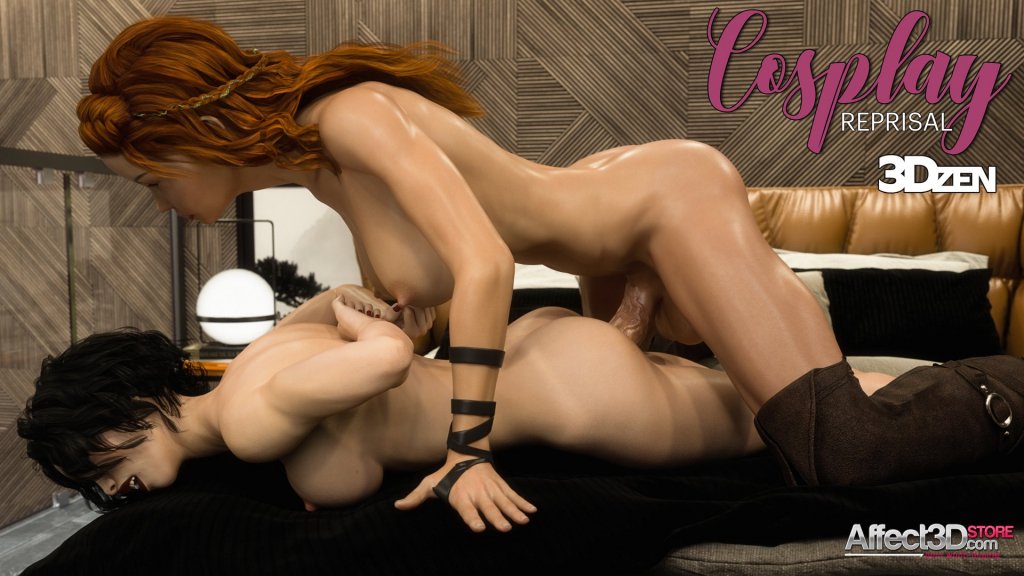 Maeve fucks Carlson on her side before switching to her ass. The doctor can't help cumming at being fucked so hard. Maeve continues to assert her dominance and sits on Carlson's face before having the brunette ride her and then fucking her in the ass on her stomach. The pair finish off with a dual cumshot. But things aren't over yet. Maeve promises to return the next day to continue the experiment.
Cosplay Reprisal features over 100 HD renders in comic and textless form! And all that for the tasty price of $10.99! Available in the Affect3D Store now!