Pat's weekly dose of Charming Nurses is here folks! You can grab Episode 8 in the Affect3D Store now!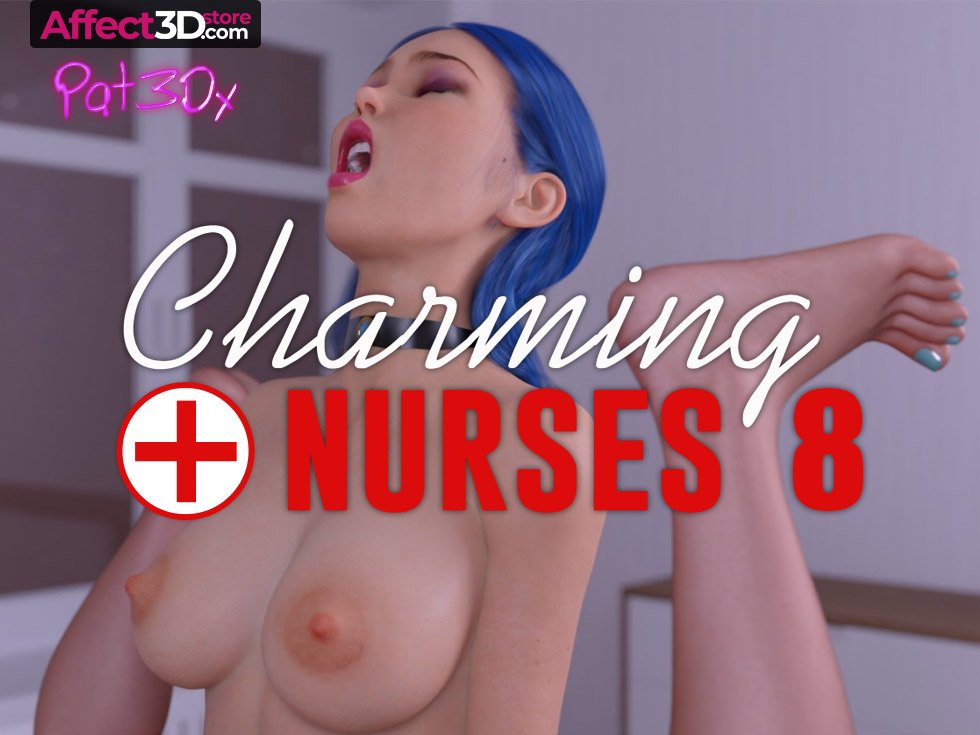 We meet up with Keira and Angelina who are now living together. Naturally, Keira (a rather dominant futa) is laying some ground rules for her lover. Basically, the latter has to tow her partner's strict sexual line if she wants to keep living with her. To make everything official, Keira starts off by having Angelina suck and jerk her cock. This then leads to the blond sucking on her balls before making her cum a first time. Keira then facefucks her lover and takes her doggy style on the couch, creampieing her pussy.
We then go to Mia, Salome and her girlfriend Sylvia who are having a heated conversation about what Salome did with Mia in the hospital. All three go to bed, and, whilst Sylvia sleeps, Mia sneaks into their room to blow Salome. The dickgirl decides she needs to do something to get Mia to stop loving her. So, the next day, she introduces her to a very cute friend called Elisha. And the plan seems to be working…
As usual, you can grab this latest installment of Pat's very hot series for $10 in the Affect3D Store now!