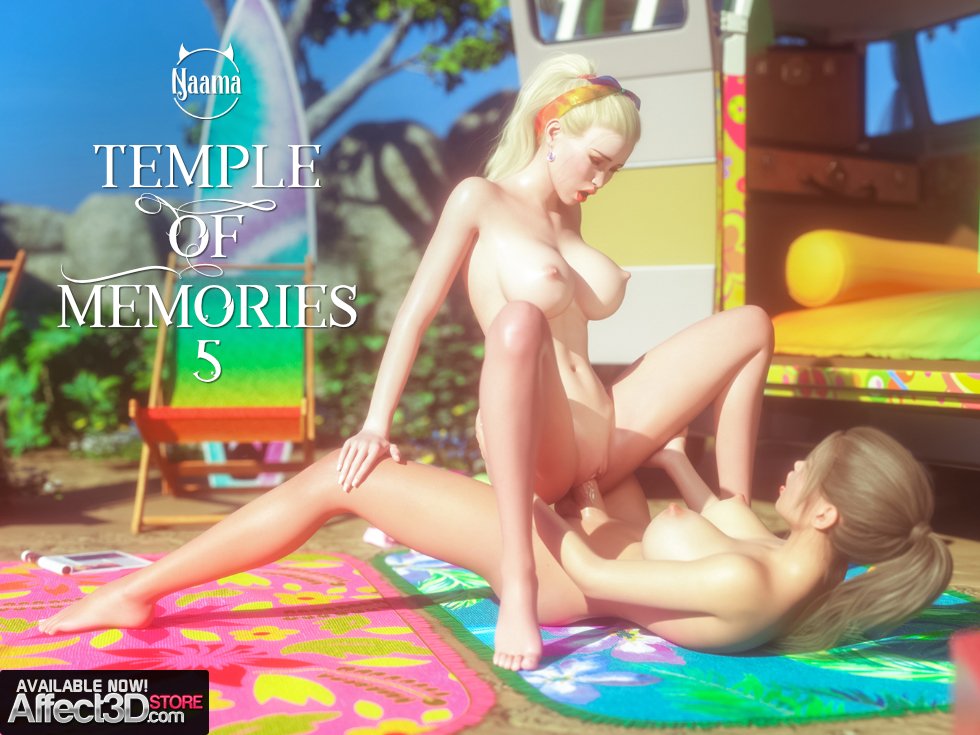 Today's release continues on with Naama's beautiful series Temple of Memories! Indeed, episode five continues on with the concept of dreams and parallel worlds. It's available now in the Affect3D Store!
We begin with the same lovers from episode four. And this time they're in bed. One of the lovers – a sultry brunette babe with perfect tits, wakes up and heads to the kitchen for a glass of water. At this point, however, she is transported to what seems to be the edge of a paradisiac beach with a 1960s minivan, surfboards, and most importantly of all, a blonde bimbo with a body to die for. What's more, our protagonist happens to have a pretty impressive cock in this world. After seeing the blonde, understandably, her cock grows hard. Without hesitation, her new lover begins playing with the member, stroking and caressing her balls too. Turns out, our heroine is also a futa, and so the blonde deftly uses her fingers to really heat things up.
The foreplay then turns to a 69, which proves too much for the brunette who cums in seconds. But, far from stopping here, the couple begin fucking. They start with the blonde on top before switching to missionary. Letting themselves go with the flow, the pair then switch to fucking from behind against the picnic blanket. To finish things off, the brunette cums deep in her lovers pussy. Ah if only we could all be transported to such a perfect world!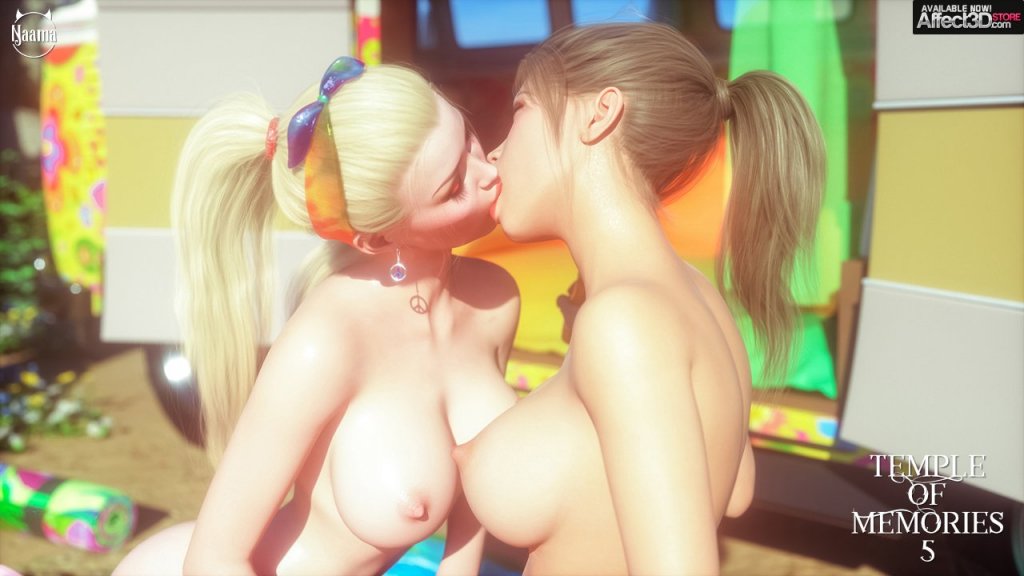 Naama really knows how to create one hot wet dream! Temple of Memories 5  features 52 HD renders and is available now for $10 in the Affect3D Store!