Pat's Sleepless Nights 2 is here guys! And it's really promising to be a fun series! Grab it now in the Affect3D Store!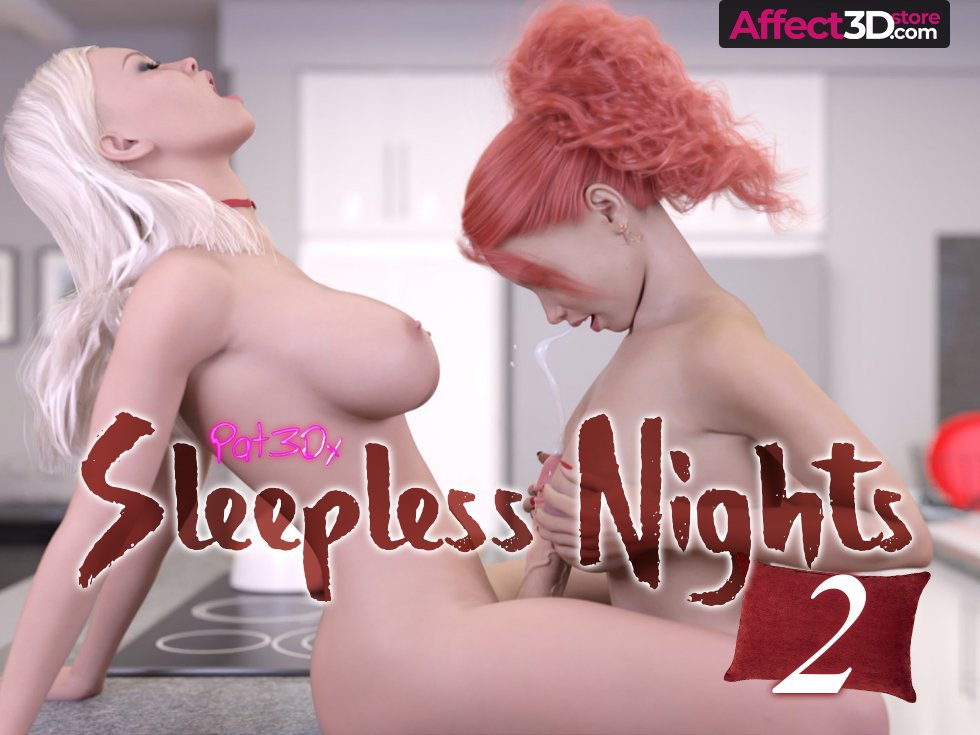 So Elodie and Ashley have been fucking all night. In this episode, we pick up where we left off. That is to say, with Ashley's cock in her sister's girlfriend's mouth. And naturally, she's about to cum! Once the pair is done, and of course, decide to meet up again that night, they both head their separate ways. Elodie to make coffee for Tricia who is about to come home and Ashley to get some sleep. It has, after all, been a long night. But things aren't quite over for Elodie yet. Indeed, as soon as Tricia gets home, she's ready to fuck her girlfriend. Elodie starts by giving Tricia a boobjob and making her cum all over her pretty face. She then lies back on the kitchen table and Tricia fucks her ass whilst simultaneously fingering her. Naturally, Tricia cums deep inside her. I mean well done Elodie for being such a champ!
We then switch to Ashley later in the day as she heads out to the gas station and bumps into Alexandra – another hot futa who has the day shift. The pair hit it off immediately but we'll have to wait till next week's episode to see just how well!
You can grab Pat's latest comic for $10 in the Affect3D Store now! That's all 91 pages!