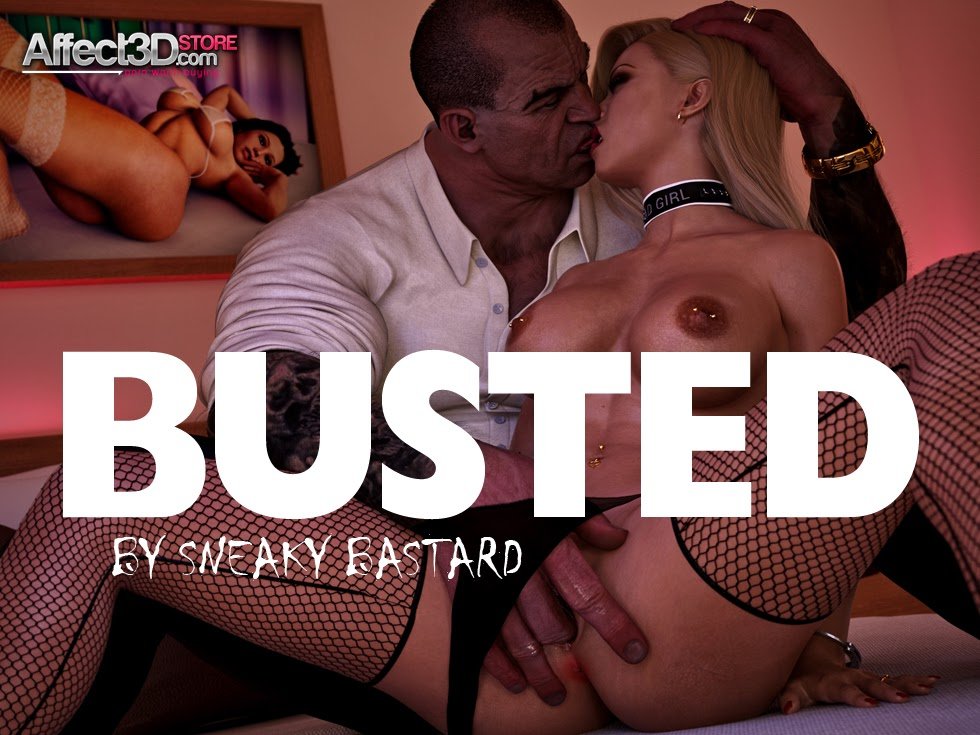 It's a very special release today as we're welcoming DirtyBastard to the store! And he has a classic porno-style release for you today with Busted! Plus, we've also got a freebie game from the same artist!
Lana isn't just your ordinary secretary. No, this hot blonde has plans of her own and she's determined to get her way, no matter the means she employs.
When the boss's son discovers his dad's new recruit is messing with the company money, he's determined to put things right. But then again, Lana has some seriously convincing arguments and assets (and I don't mean financial).
It's not long before she's bent over the desk with her tits out. The young man quickly gets his massive cock out and begins fucking her over the desk. The secretary then sucks on his rock hard member before taking it on her back. It's at this point however that she decides to take back control. Indeed. She climbs on top of her boss and rides him until he cums deep inside of her. But she's not finished! Whilst he's still hard, she takes his shaft deep down her throat. I guess you could call that sealing the deal. No one is getting fired today after all.
Busted is a fun spin on the classic boss on secretary flick. And man does Dirty Bastard know how to pic his angles! It's available now for $10 in the Affect3D Store!  The release features fifty-nine HD renders and a bonus set of pinup-style pics!

Meeting With Lexy
Our second release today is one hell of a fun game, also from Sneaky Bastard: Meeting with Lexy!
Lexy is a very sexy babe with a husband who happens to have forgotten that essential fact. It's their anniversary and the fool isn't even home. So our stunning shunned wife decides to get her revenge and texts an old friend. Naturally, things quickly escalate and she ends up texting said friend. However, unbeknownst to her, he isn't alone. So when he offers to meet up and bring his friend along, Lexy is in no position to refuse.
The busty brunette welcomes both men – Darius and Jack – in nothing but her lingerie. Once more, the situation rapidly gets out of hand as Lexy starts massaging both men's crotches. Understandably, this leads to a blowjob which in turn turns into the three fucking on the couch. First Lexy blows one of the massive cocks offered her whilst she is fucked from behind. Then, she climbs onto the first cock and takes the second in her mouth. From missionary to cowgirl and doggy, the trio has the night of their life. Both men cum almost simultaneously, one inside Lex and the other on her face. Lexy even squirts! But things aren't over yet!
Indeed, the brunette decides to continue the fun with one of her lovers whilst on the phone with… her husband! I'll let you discover that fun naughtiness for yourself! This interactive set is available in both Mac and PC versions.