Monica Rossi has a brand new animation for us folks! That's right, Drum of Passion is a fifteen-minute-long animation that's bound to please!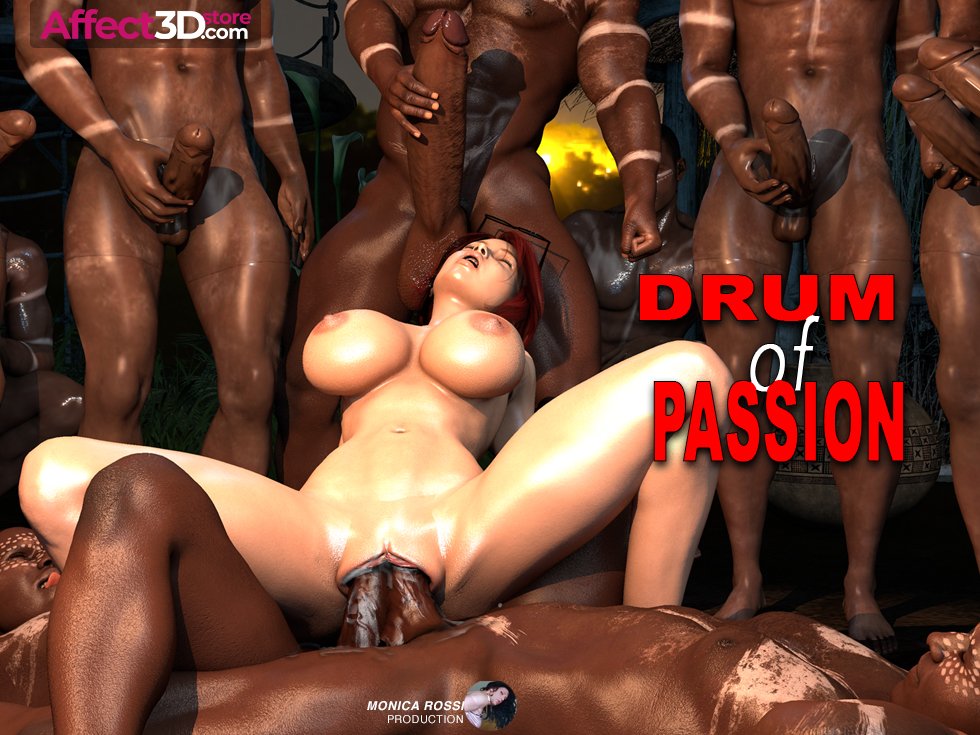 A young woman sets her book down by the fire as she dozes off to sleep. But as she begins to dream, she travels to a faraway village where the locals are hosting a wild celebration. As the drums beat and the fire burn high, she is taken by each of the fierce men in the tribe. She offers all her holes to these warriors as they ravage her. The woman doesn't hesitate to take two or more cocks at once. Finally, she lets the men shower her in cum before returning to the real world. No doubt that's one dream she won't forget!
Drum of Passion is available in the Affect3D Store for $15.90, so be sure to grab a copy if you're in a celebratory mood!