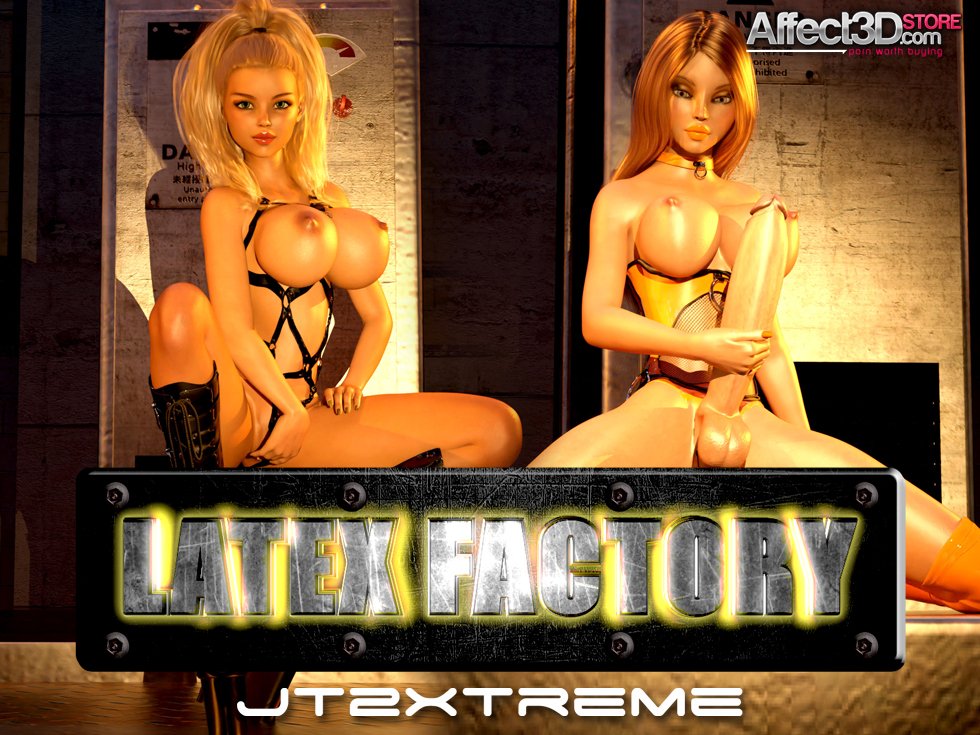 Today we have some more futa madness for you from JT2Extreme! Indeed, FutaErotica – Latex Factory is the latest installment in what is rapidly becoming a classic futa on girl series! This episode is available now in the Affect3D Store!
This time round JT2Extreme pitches a dank and rusty industrial setting. Needless to say our two protagonists (a pair of blonde bimbos – one with a massive cock) care little for their rather unsettling environment. Furthermore, it turns out this particular factory makes latex! And not just any ordinary latex utensils… No no no, our author quickly reveals just how kinky this particular factory is!
The girls start off fucking against a wall in missionary and then doggy. The pair switch between a variety of positions as the long-legged futa babe fucks her lover passionately. It's at this point, however, that the real nature of the factory is revealed. You see, this particular company churns out latex sex toys and garments. And so the bimbo gal' slips into a full latex bodysuit to be used some more by her futa lover. The author even treats us to a demonstration! Yup, said blonde bimbo gets pummeled by a dildo on a thrusting machine. After all, what good is a latex factory if you can't test out the merchandise?
The lovers get back to their fuckfest, finishing off in a reverse cowgirl and cumshower. Classic!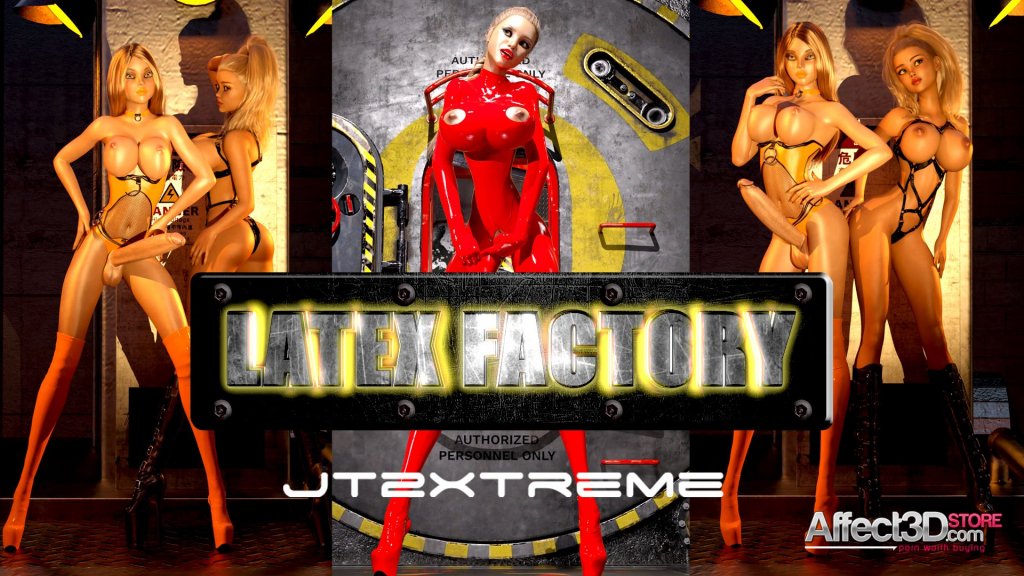 As per JT2Extreme's style, FutaErotica – Latex Factory comes with a twenty-nine-minute animation and it's accompanying PDF set of steamy renders! And all that for $13.95! So make sure you grab a copy in the Affect3D Store now!