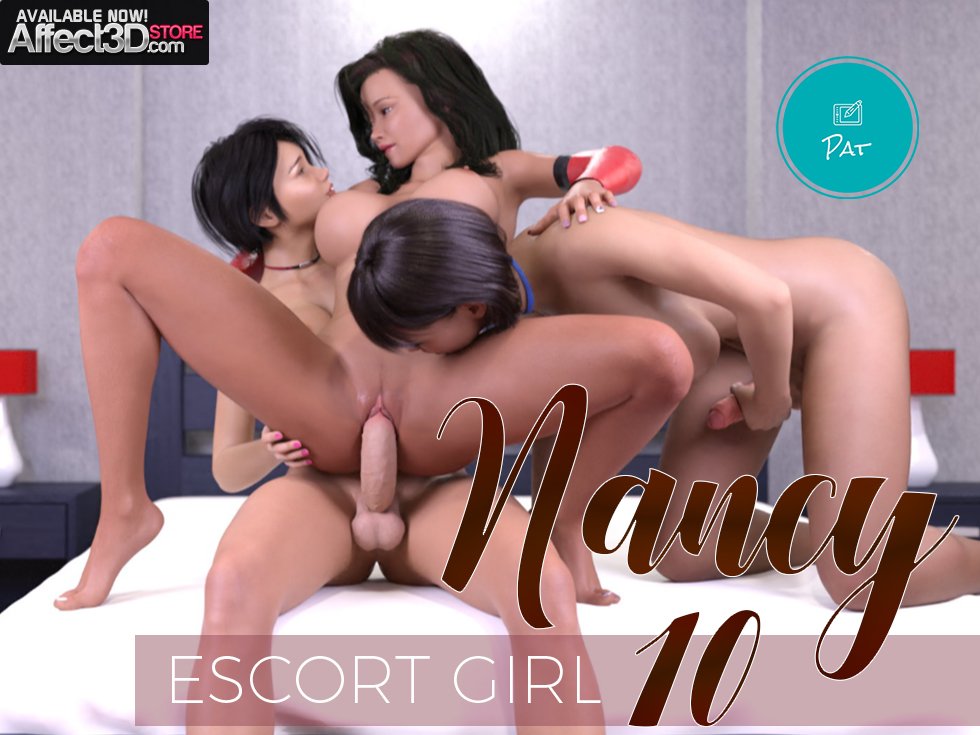 The final episode of one long and epic series is here! Indeed, Nancy – Escort Girl 10 by Pat is available now! It's the ending we've all been waiting for! We've had nine superb episodes of Nancy's fun with both girls and futas, so we're all both excited at this final installment and sad to see it end!
Nancy and Ophelie are getting serious. Naturally, they're serious about fucking but this time I mean romantically. Yup, turns out Nancy has had enough of the escort world and wants to settle down with her lover Ophelie. And when she breaks the news to her lover futa, Ophelie is delighted. Of course, to celebrate, the couple indulges in a sensual blowjob.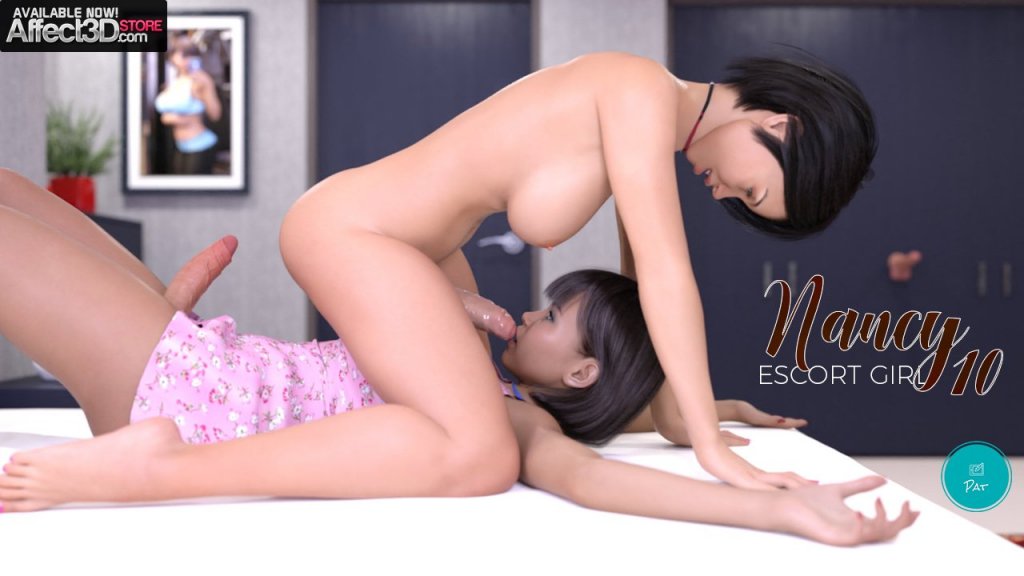 The pair then head to the restaurant where Nancy has a proposal for Ophelie. Turns out, the sexy ex-escort wants to marry her stunning futa girlfriend. Of course, the latter accepts. But the romantic train doesn't stop here!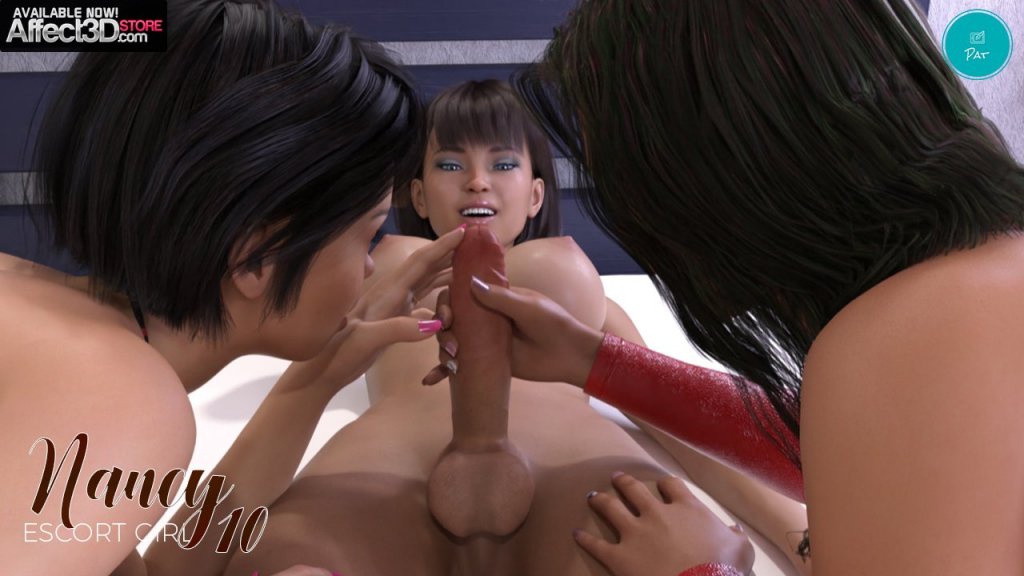 Nancy has organized for Stephy, a busty brunette babe, to come over and let Ophelie fuck her in order for Stephy to get pregnant and have their baby. And, what was meant to be a simple exchange of fluids turns into one hot threesome. The girls go down on each other before Ophelie fucks Stephy doggy style. The trio switch between missionary and cowgirl whilst Nancy helps stimulate her fiancée. The scene ends in a blowjob creampie and we can only assume Stephy also let Ophelie cum in her pussy!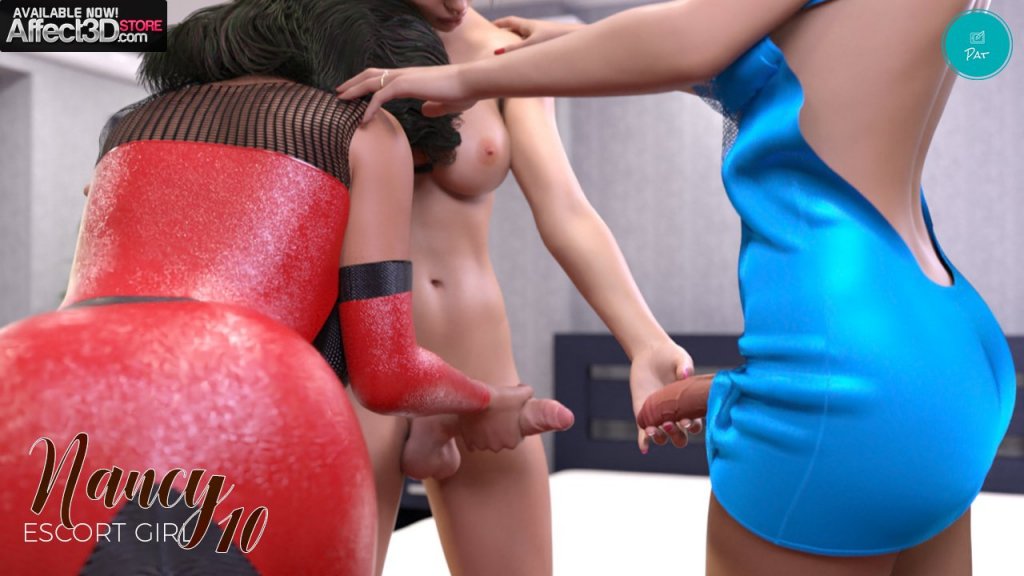 It's been a long and torrid series but never fear, Pat has promised us another new series already! And if you missed the previous nine episodes, we've got an amazing bundle containing all ten episodes for just $70 (keep scrolling to see previews from the whole series)! If you're all caught up, though, you can grab episode 10 for just $10!