Hello, 3DX fans and welcome to your weekly Pat dose of Family Business! Episode 6 is now available in the Affect3D Store!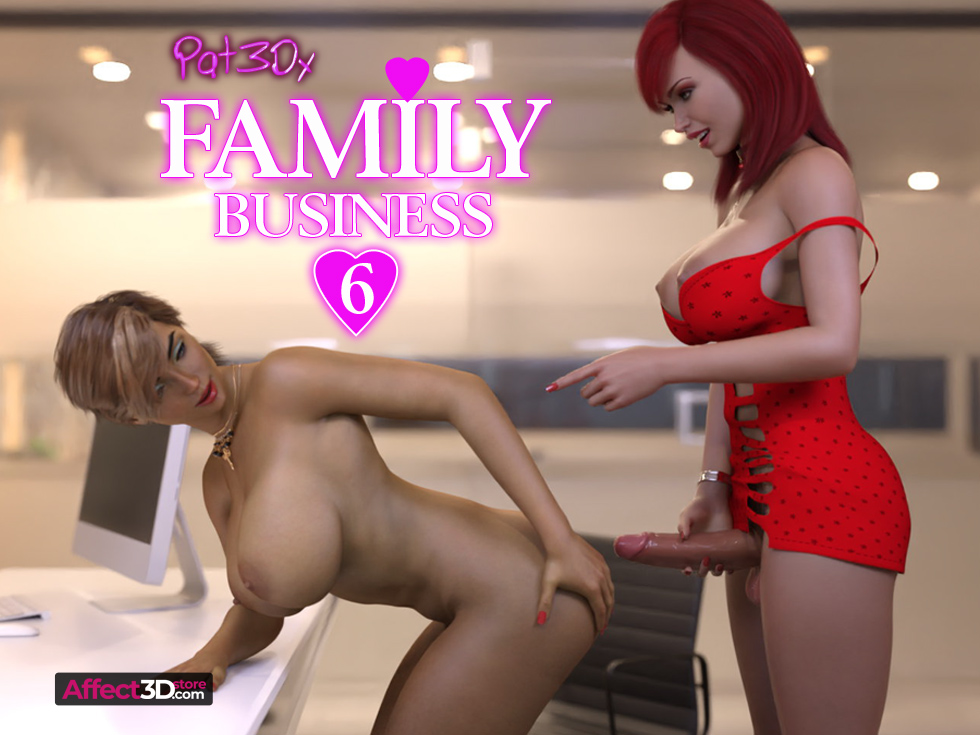 We're back with our favorite step-futa family! This week, we get a lovely blowjob and handjob scene between Nora and Naomi. And, after her long and pleasurable evening with her stepdaughters, Kristen goes to work the next morning and finds Celine, a very hot 24-year-old futa. At the end of the morning, just before going to lunch, Kristen, unable to resist calls Celine in to let her fuck the horny milf's brains out.  But before Kristen makes an unexpected proposal that delights Celine.
The comic includes 98 full HD renders and all for the nifty price of $10!