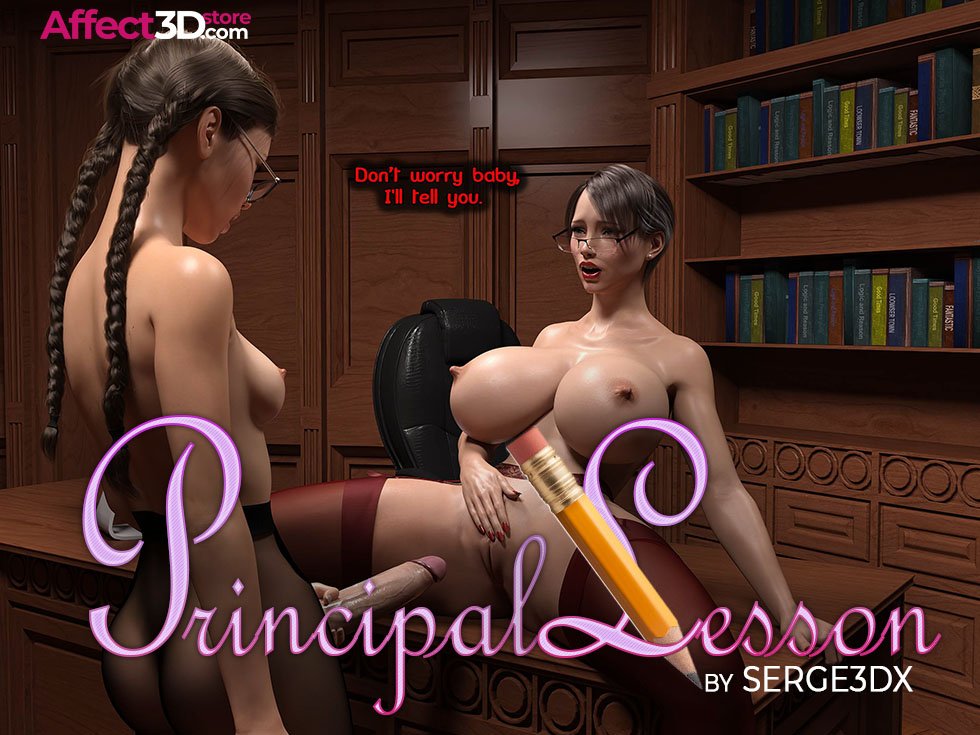 Serge3dx makes their A3D début today with Principal Lesson! This 3dx comic is available now in the Affect3D Store!
Alison is a very timid girl. Unfortunately for her, like many shy teens (18+), she knows the drill as far as bullies go. And today is no different. Indeed, as another school brat corners her in the bathroom, she is narrowly saved by the principal – Mrs. Elizabeth. The latter takes her back to her office to have a chat. Once there, she decides to teach her student self-confidence by kissing her. It's at this point that Alison's massive secret reveals itself. As the young futa gets hard, the principal is enthralled and decides to take full advantage of the situation by blowing Alison who quickly cums down her throat. This then leads to the pair fucking all over the principal's office furniture – from missionary to fucking from behind, a crazy tit job and some more blowing. There's even a foot job! This principal really knows how to boos her students' self-esteem!
Principal Lesson is available now for $10! And contains over 150 images as well as a short, bonus animation!