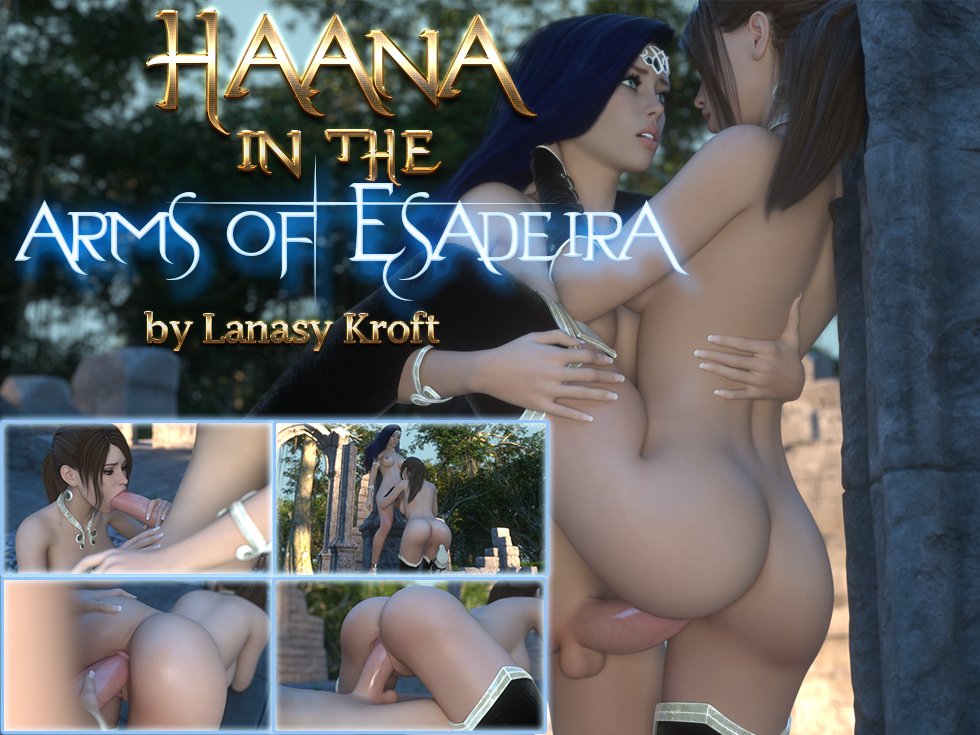 Today's release is a breath of fresh air from the talented Lanasy Kroft! Haana – In the Arms of Esadeira is a new image set that is bound to have you yearning for some spiritual love… It's available now in the Affect3D Store!
Haana is a lone warrior on a quest in the forest. She comes across a ruined temple and is surprised to find a bewildered but beautiful woman laying on the old stones. However, it turns out that this is no ordinary lady. Indeed, this is Esadeira, the keeper of the forest, and she knows exactly what Haana wants. As they reach out and their hands touch, Haana's guard is magically removed. She is no longer suspicious but rather filled with desire. And Esadeira knows exactly how to sate that desire!
Haana starts off by blowing the goddess's hard cock before the forest keeper fucks her against the stones standing. The lovers then switch to a reverse cowgirl, followed by doggy style. Esadeira even decides to fuck Haana's ass before switching back to her pussy and penetrating her with her back against the weathered stones. The lovers finish off with a creampie. I guess the forest keeper hadn't seen anyone in a while and I'm sure Haana and her new friend are set on having plenty more fun!
This hot 86 render set is available now in the Affect3D Store for the divine price of $10.90!