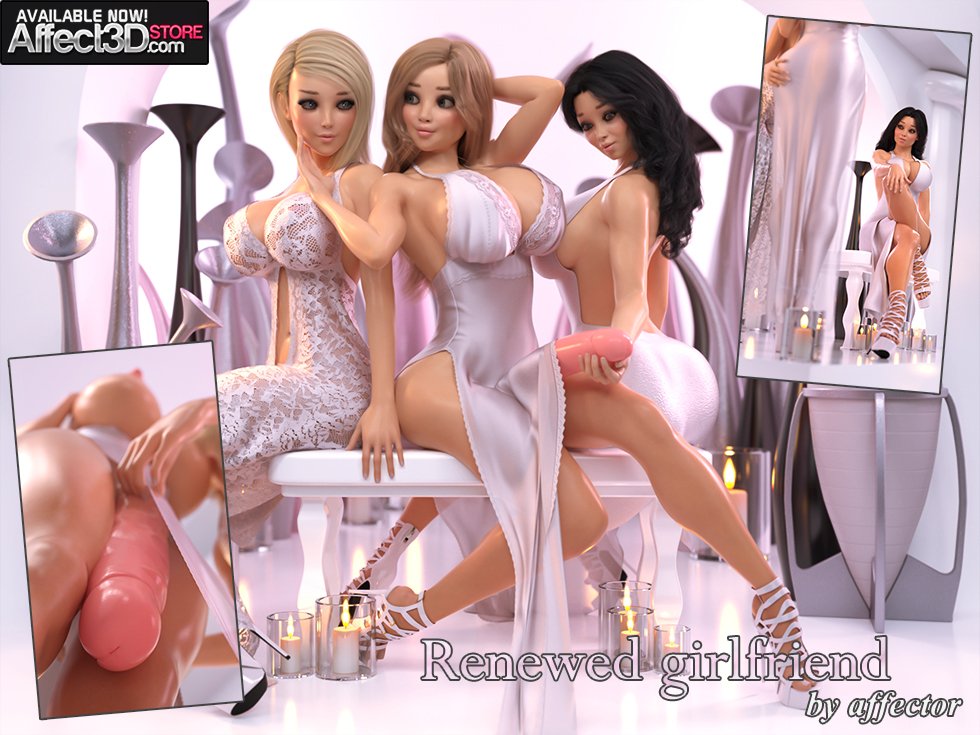 Affector's got another pretty-in-pink release for us with their signature style, releasing Renewed Girlfriend today. This modest set again focuses on Anzhelika, with Victoria and Alice joining her.
Alice brings Victoria over to Anzhelika, wanting to show off her makeover. She exposes Victoria's breasts to their mutual lover, watching Anzhelika's eager gaze, then unveils Victoria's massive cock. And wow, it's a long one. Almost as large as their boobs!
Seeing Anzhelika's desire, Victoria is of course already rock hard.
With her ass presented, Victoria slowly enters Anzhelika while she makes out with Alice. Being inside her drives her to fuck Anzhelika intensely, though, soon making her cum. Alice then stretches her open, showing Victoria the creamy, dripping aftermath of their passion. Anal gaping ahoy!
You can get Affector's latest 50-count image set, Renewed Girlfriend, from the store now for $7.00.