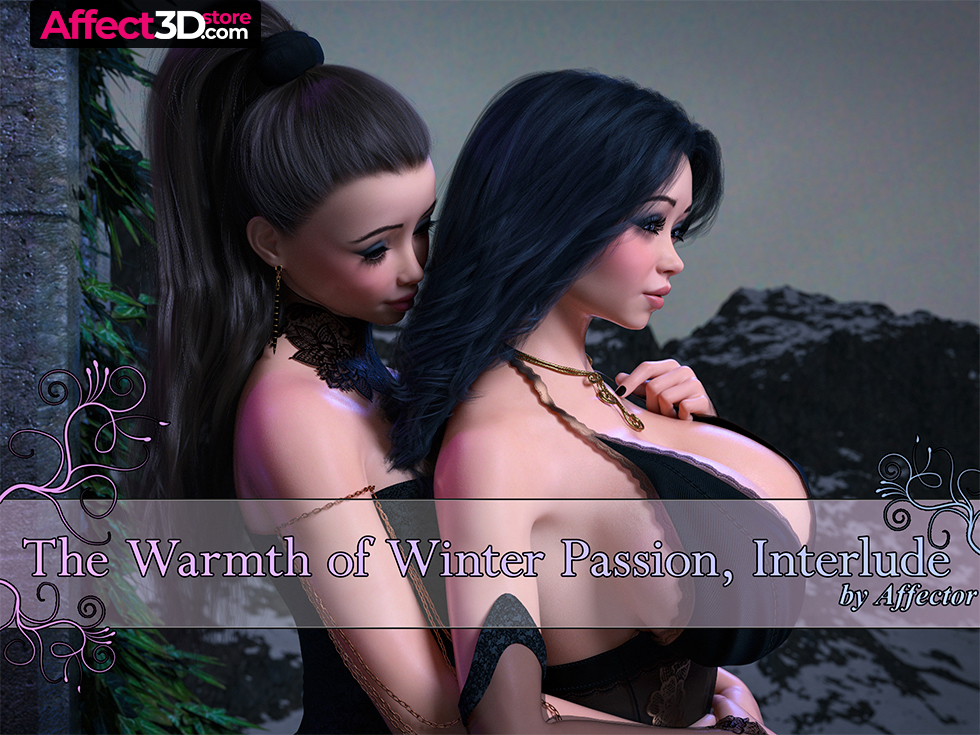 Begun with The Warmth of Winter Passion 1, Affector's latest sexy series now has an Interlude that bridges the Veronica x Alice fuck with the Anzhelika & Patti included foursome by showing what Anzhelika and Patti were up to beforehand. Which, of course, involves more futa fucking! You didn't expect something else, did you?
The couple starts wearing some fantastic fashion, which I have to gush a little about, because yum. How often do we ever get to see hot dickgirls fuck in gorgeous dresses, anyway? cough It doesn't take much tit-sucking for the cock to come out, and I have to wonder – is Affector making these futa dicks bigger and bigger? I think this is past "huge" now and off to "ginormous," or, potentially, "colossal." Really, I don't know what to tag such girth with.
After unleashing the kraken, there's only a tiny bit of warm up before Anzhelika's balls-deep in Patti. And that's truly a feat – have you seen the size of that cock?! Once her bum's filled and spilling over with cum, she takes Patti's pussy, filling it with two more generous loads. Yum. 😉 There's quite a bit more cum, but if you want to get your eyes on it, you'll have to buy The Warmth of Winter passion, Interlude – available on the store now for $15.00.