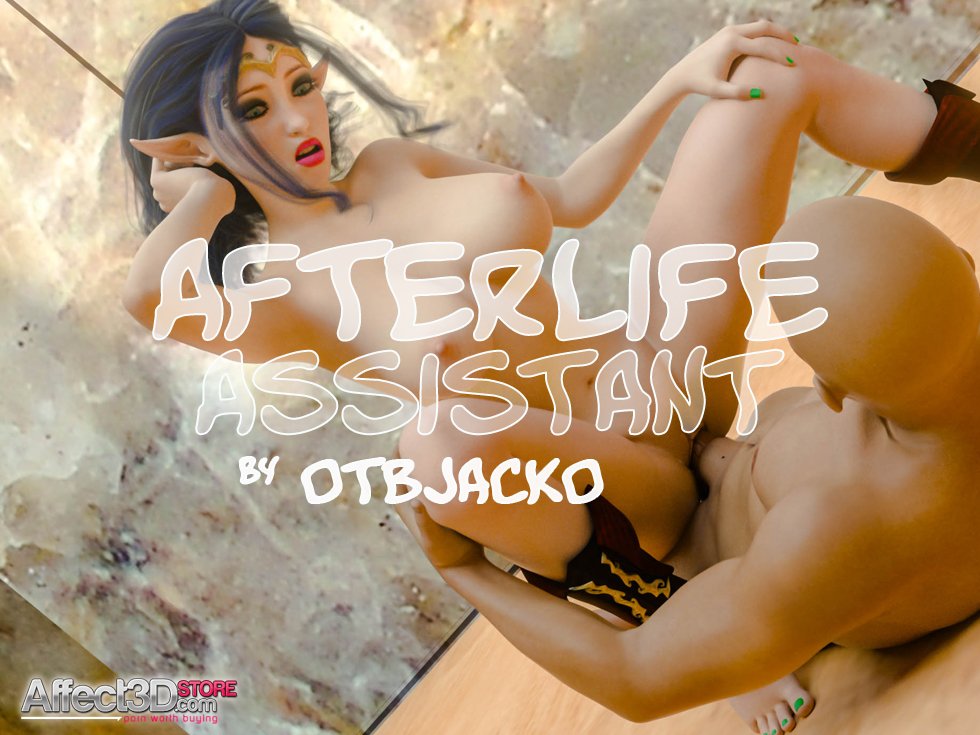 It's rough being dead – but in otbjacko's afterlife, there's plenty of… 'help' getting used to the idea. In Afterlife Assistant, new assistant Sophie helps souls adjust to their new existence with the help of enticing sex. That helps heal a shocked psyche, right?
A man shows up in the afterlife, perplexed and lost, and gets attended to by Sophie. During the… questioning / orientation / interview process, she decides to make things smoother by removing the dead man's clothes and giving him a footjob. That's very much the picture of straightforward. 😉
Delighted at the size of his cock, she gets very intimate with him, enjoying mounting him before spreading her legs open on the desk. And the dead man is only too happy to get balls-deep inside Sophie, of course. Who wouldn't be?
You can get the 113-count image set, along with 9 additional 4k pin-up images, for $10.00 from the store.