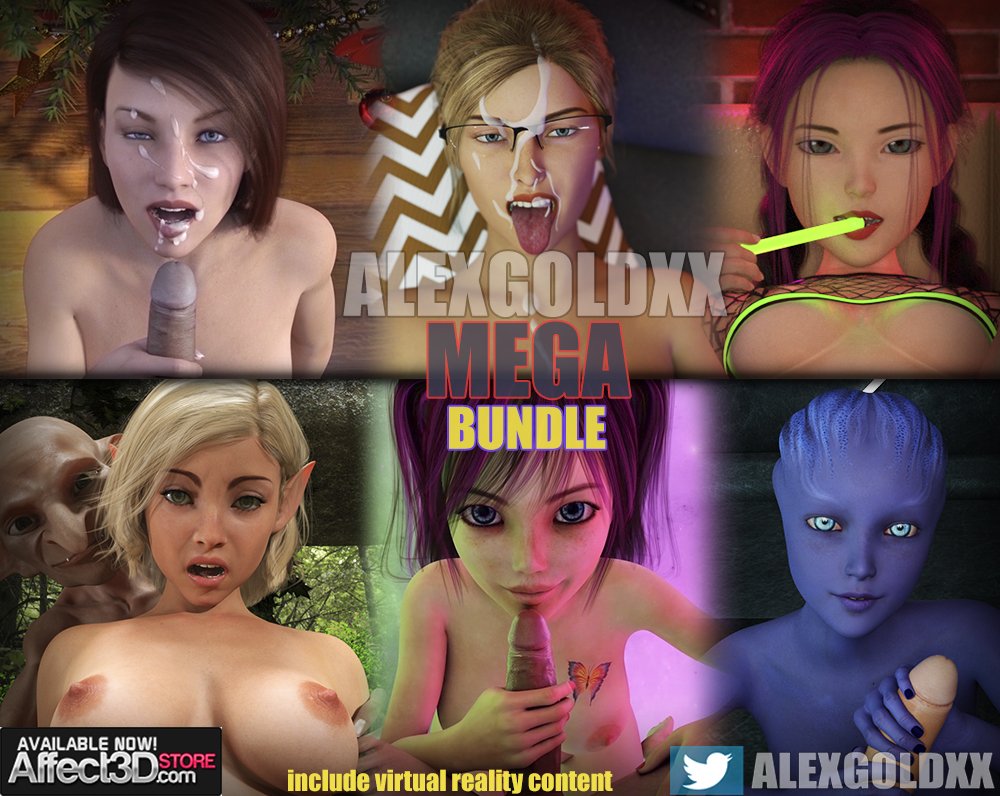 Animation. Virtual reality content. Image sets. AlexGoldxx has put out quite a few these over the past while, and has decided to bundle up a bunch into one Mega Bundle. Containing four videos, several animations, bonus VR videos, and over 300 images in total, this release gives you a lot of bang for your buck.
I don't get to make that joke often, so sit back and enjoy it. 😉
Because there's so much content here, and a trailer to entertain you to boot, I'm just going to list the titles and let the rest speak for itself. :* Enjoy you lovely perverts!
Naughty Secrets (7min 26sec video + animations + images — voiced by Marie Fasolt and FeFe Delacroix!)
Naughty Secrets: Horny mommy (104 images + animation + bonus images)
Neon Goddess 2.0  (10mins HD video + bonus VR video)
Neon Goddess: Girls Play (51 images w/ 3 stereo 360 VR pictures)
Holiday Weekend (10mins HD video + images + bonus VR video)
Sex in Space (3 animations + 1 VR animation + 63 images w/ 5 stereo 360 VR pictures)
Love, Sex & Goblins (40 images)
Anna After School (52 images)