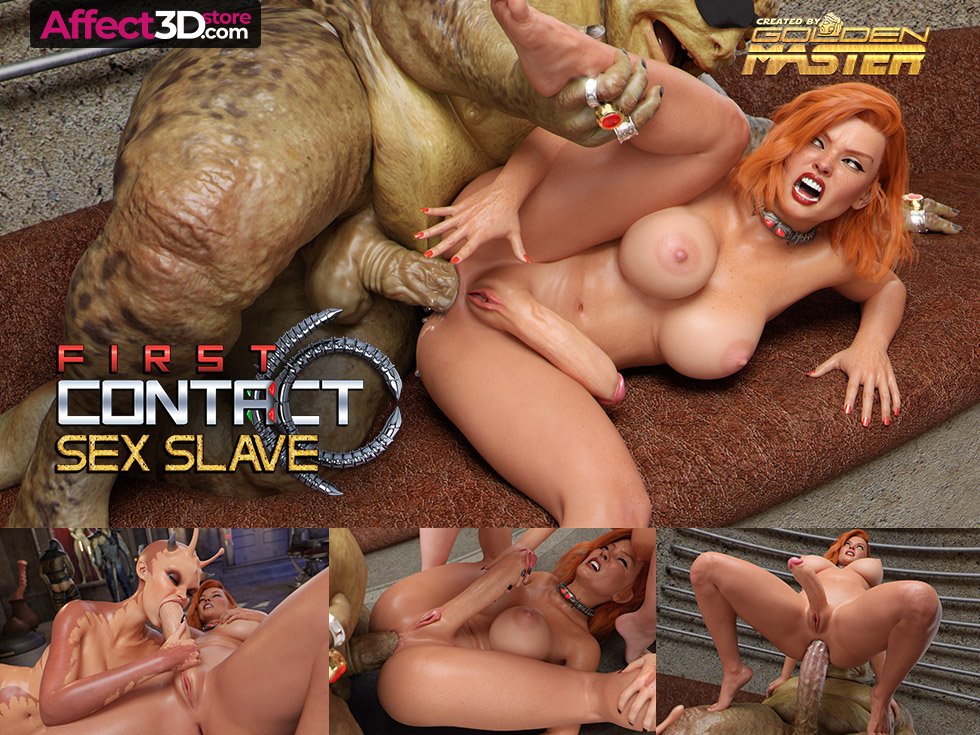 GoldenMaster strikes again with First Contact 10 – Sex Slave! This time Katy is in for some serious alien fucking and it's all available in the Affect3D Store now!
Let's face it, our favorite ginger futa is having a hard time. She's been kidnapped so many times now, this poor sexy babe has probably lost count. And this time, it's the same strange woman she had sex in the motel with back on earth who's taking advantage of her!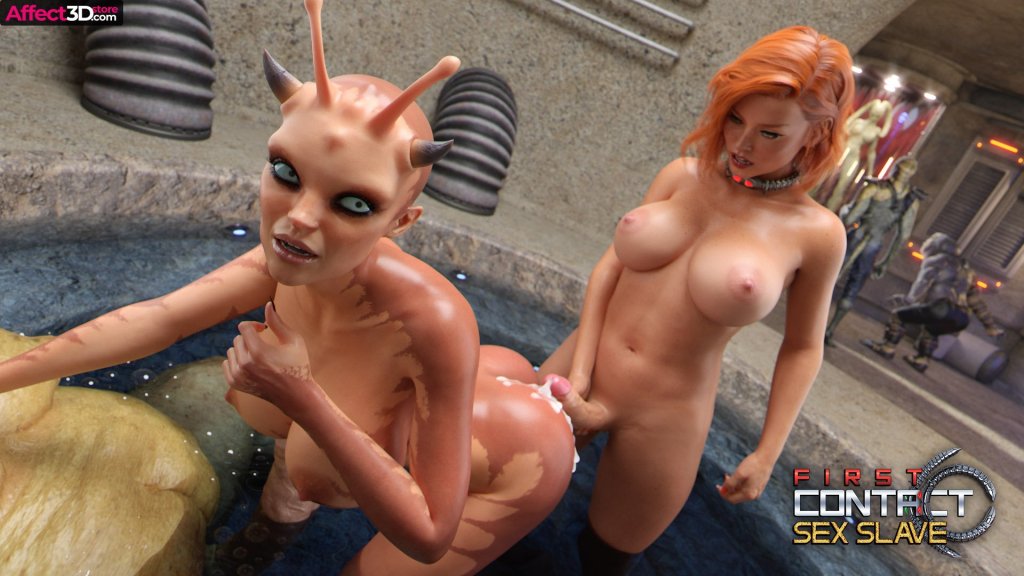 Katy is taken to a smuggler town where her captor wants to sell her to a mean, Jabba the Hutt-style villain with an alien whore house. Naturally, when said alien sees the "product" he wants to test it. And so, Katy is first made to please his female slave by licking her pussy and then fucking all her holes. The ringmaster then decides he wants in and has her suck his cock until he cums. But he's far from done. Indeed, the massive brute decides to fuck Katy's sweet pussy. Needless to say, this get's the stranger bounty hunter horny and she decides to join in.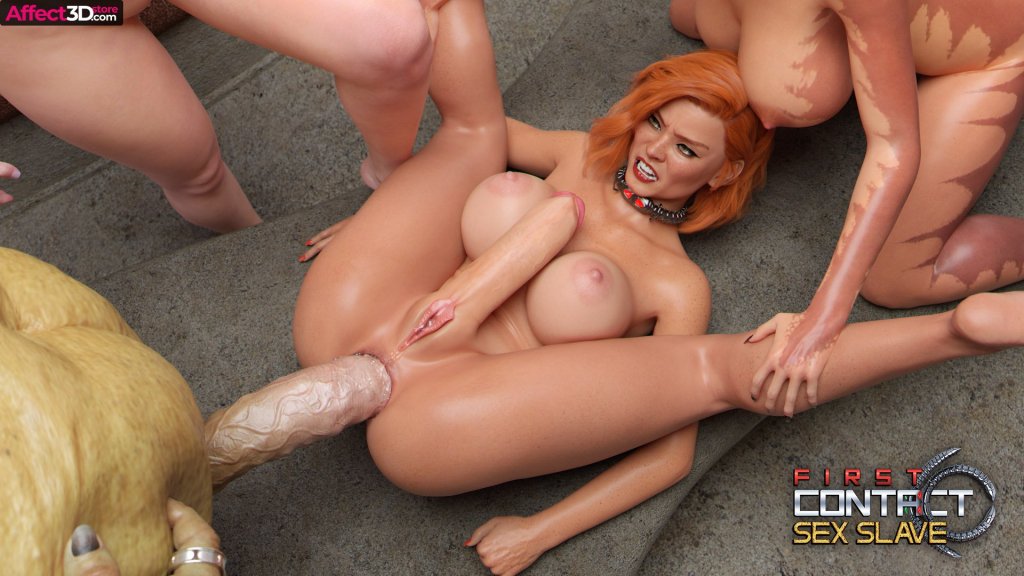 The villain, his sex slave, the bounty hunter, and Katy have an epic foursome. Katy gets all her holes fucked whilst the slave takes care of the bounty hunter's ass and pussy with her lips, fingers, and fist. Meanwhile, our ginger futa's ass and belly get filled by the villain's huge load of cum. Needless to say, he's a very satisfied customer.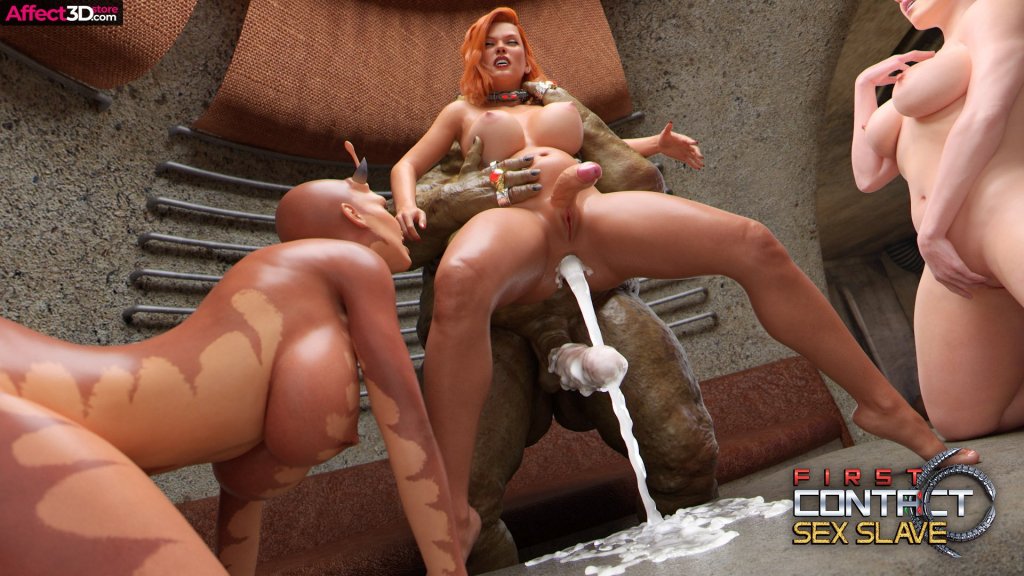 Katy's tribulations are far from over, can't wait to see what happens to her in the next episode! You can grab First Contact 10 – Sex Slave for $10.00 now in the Affect3D Store!