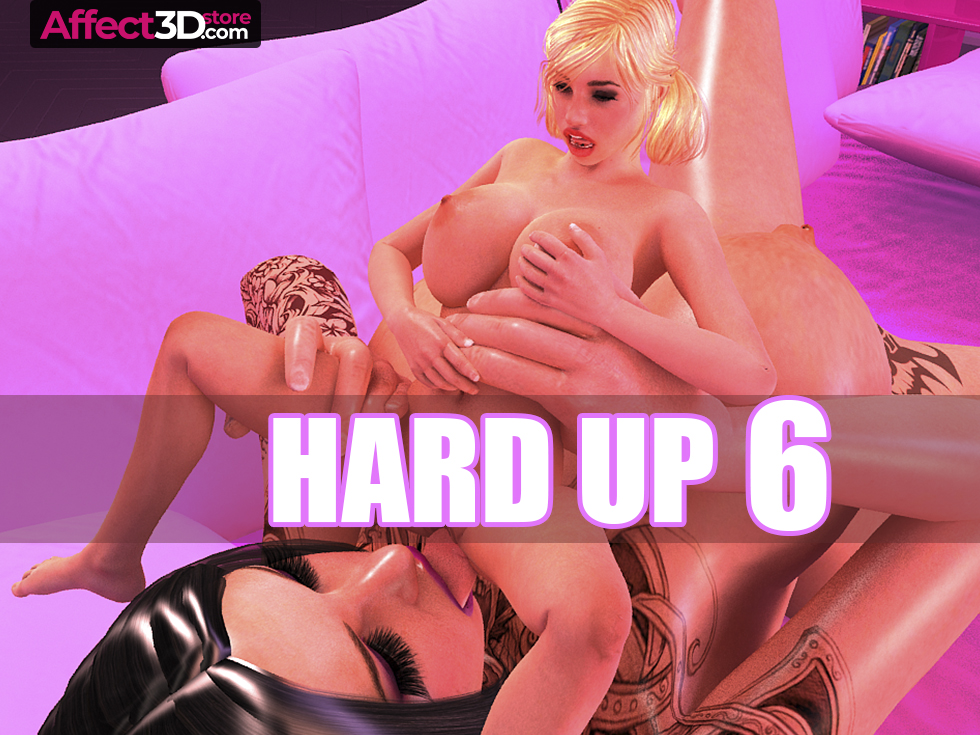 Dreams can take you to some interesting places. Maybe you're finally hooking up with that hot guy from the grocery store or fantasizing doing some kinky things with your lover. Whatever the case may be, in the latest from Poporn3D, Hard Up 6, Alina has a dream of a small woman appearing and pleases her and Eliza!
The small woman grabs the dildo laying next to Alina and goes to work. Surprised with what's going on, Alina can't help but be into someone new thrusting a dildo inside her wet pussy. She switches things up by having the woman lay on her stomach while she gets fingered by Alina – think 69 but not quite. Alina takes it a step further and grabs the woman and begins eating her out. After making her climax, the small woman hops onto the couch where Eliza and helps her get some relief of her own by stroking her massive member! Using Eliza's member as a pole the small woman slides up and down until she's 'makes it rain' with cum. Who knew having a personal helper can make things so convenient.
Hard Up 6 is a 11:32 minute animated movie and is available in the Affect3D Store for $17.00!