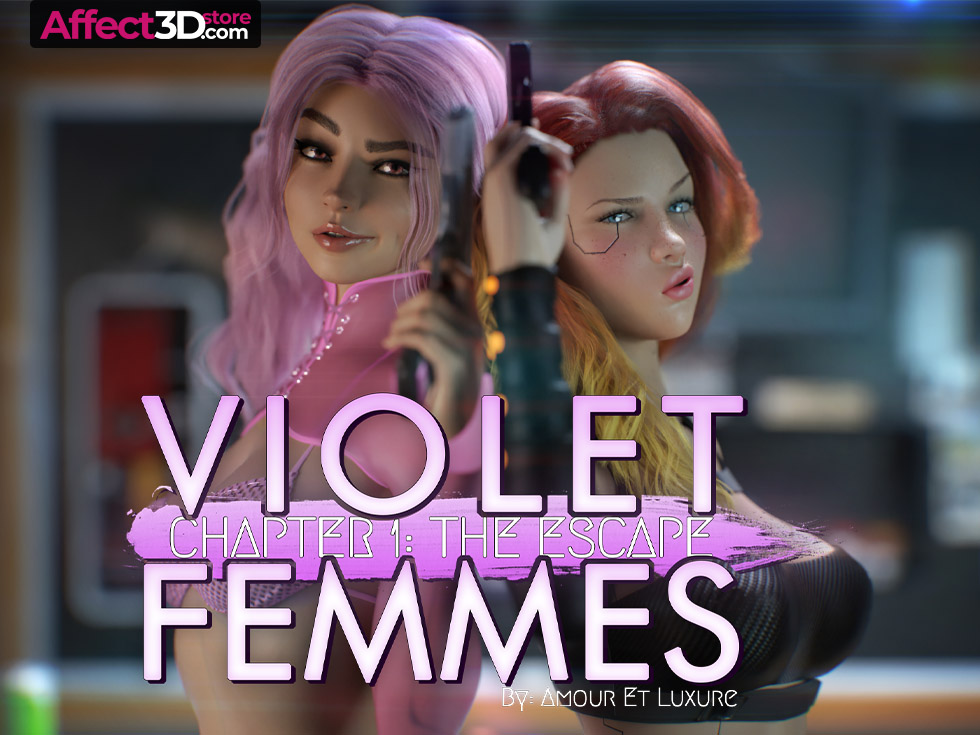 Please extend a friendly welcome to the latest creator to join us: Amour Et Luxure! And their debut release here is an absolute fireball of sci-fi futa fun. Seriously, it's really fucking hot, and one of the best debut releases I've covered.
Following a job gone wrong, Xelphy and DD run into each other in their getaways, splitting up from their crews. Having both been sent to do the same job, they've inevitably botched it and security is after them. But mid-argument, Xelphy notices that DD's got a new body mod: a futa cock! And she can't help but want to take it for a test drive.
And really, I wouldn't blame her one bit. 😉
During some oral teasing, it becomes clear that DD's cock has yet to be calibrated as its sensitivity is off the charts. This just leads to some forceful deep throating, though, and then Xelphy mounting DD against a wall. Blacking out for just a moment from the resulting orgasm, DD enjoys some of her cranberry flavor (hell yes!) before filling up her ass with some futa cock.
And that's where things take a turn, but you'll have to read for yourself to find out. 😉 Violet Femmes Chapter 1: The Escape is available in the Affect3D Store now, with some rather delicious dickgirl dirtiness, for $10.00 – and that's 112 images, with and without text, for the price tag.