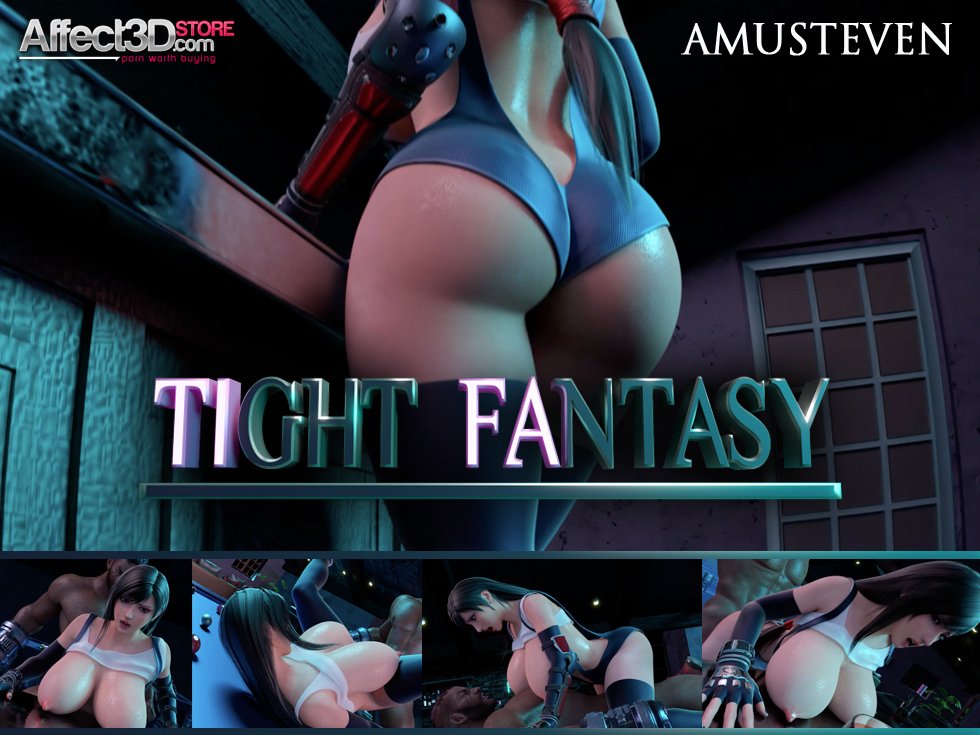 You don't need to wait any long for Amusteven's latest 3D animated porn parody! This take take on a certain cult video game is here folks! Yep, that Tight Fantasy we've all been longing for since the release of the trailer is in the Affect3D Store now!
Now I don't know about you, but I had a serious crush on Tiff as a teenager. I used to imagine all sorts of things with her. Well, fortunately, today we no longer have to imagine! Indeed, Amusteven has ensured she gets the pounding we'd all love to give her in this release!
The lovely gal' is waiting for her boyfriend Claudio when she is unexpectedly joined by the massive Barry. And I mean massive in the naughtiest sense here. It's not long before Tiff's resolve disappears as Barry pulls her tight top down and plays with her massive tits. She weakly attempts to discourage the hunk but once his huge cock is out, it's game over!
Barry starts by fucking the babe against the bar deep. Tiff then grabs the situation by her thighs and rides her lover on the pool table. Afraid Barry will cum inside her, she pleads with him to then fuck her ass missionary. Understandably, like basically any sane guy, he accepts and thrusts deep inside that tight hole! It's not long before he cums deep inside her, pulling out his cock to shower her in cum. Guess that's one outfit she won't be wearing around Claudio again…
As far as parodies go, this new animation is pretty damned amazing. And as far as 3DX goes, it's just as perfect! From hot angles to transparent rendering so we don't miss out on any of the action, Amusteven has done it all! Tight Fantasy is available now in store for $18.00! Plus, there's also alternate version has Tiff trading her clothes for tanlines and a cute little tuft of pubic hair. You can check out the alternate trailer below to get a peek!