I personally love Puppetmaster's work! And what better than a "cumpilation" of shortclips to brighten your night? Puppetmaster ShortClips Volume 1 is available now in the store, guys, so make sure you grab a copy! This forty-five-minute epic compilation features Brittany and Trinity from Sensual Adventures. It starts off with Brittany sensually fucking her ass with a dildo. She then switches to a standing position, leaning forward and bending her cock back between her thighs to jerk it off (weird but hot, trust me). The busty blonde switches to a sitting position and promptly shoves her own cock between her lips.
At this point, things get interesting folks as Puppetmaster has decided to slightly… alter Brittany. I'll let you discover this for yourself if you've never seen it before. It's hot… and weird… but definitely hot.
The cumpilation naturally also features Trinity who joins her (ex)lover to first suck, then fuck and jerk Brittany off in a myriad of positions. With and without toys! Of course, the hottest scenes from Sensual Adventures featured, along with some kinky costumes. The selection even features a clip of a new mysterious new character fucking Brittany… fucking Trinity against the kitchen counter. I mean, why the hell not?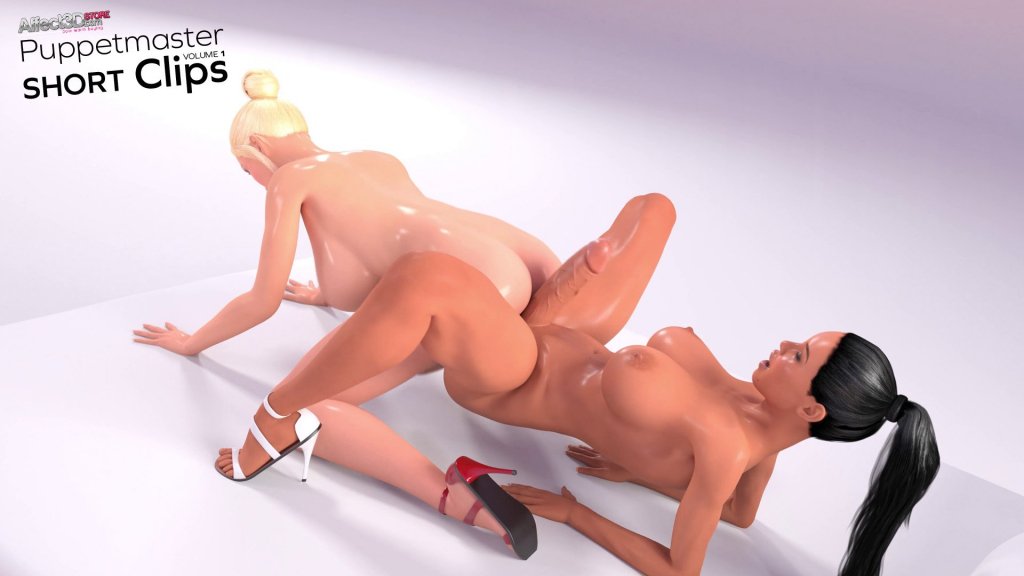 Puppetmaster finishes off the cumpilation nicely with a dual cumshot on the couch, as Brittany strokes both cocks simultaneously whilst dressed in a sexy secretary "outfit".
Whether you're into some of the kinkier or weirder sides of Puppetmaster's work folks, or you just love futa on futa action, this release is for you! This brilliant artist showcases his best work with style! All forty-five minutes can be yours for $24! The clips are available individually and compiled. And it's only volume 1! So which particular clip did you love? Let us know below!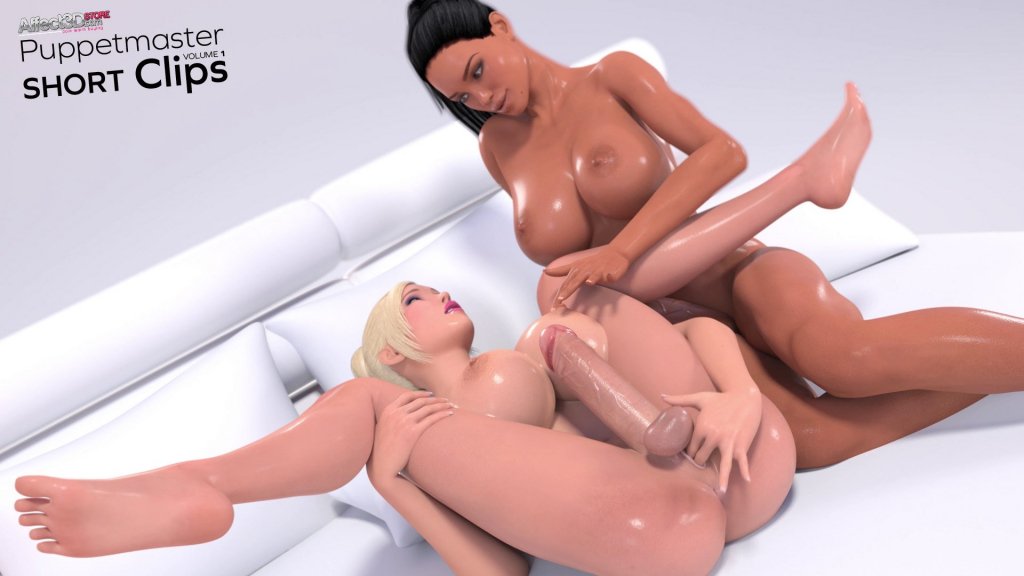 Heads up! If you're interested in getting ShortClips Volume 1, and haven't already purchased Puppetmaster's previous work, you may be interested in nabbing the Puppetmaster 2019 Collection! The Puppetmaster 2019 Collection includes ShortClips Volume 1, plus every single game and animation Puppetmaster has released since he started making 3DX in 2017. The 2019 collection will also include Puppetmaster's next feature length animation, Sensual Adventure: Episode 4 The Expedition, when it is released on Dec. 7th, 2019. You can learn more about Episode 4 and Puppetmaster's bundle offers using the links below!