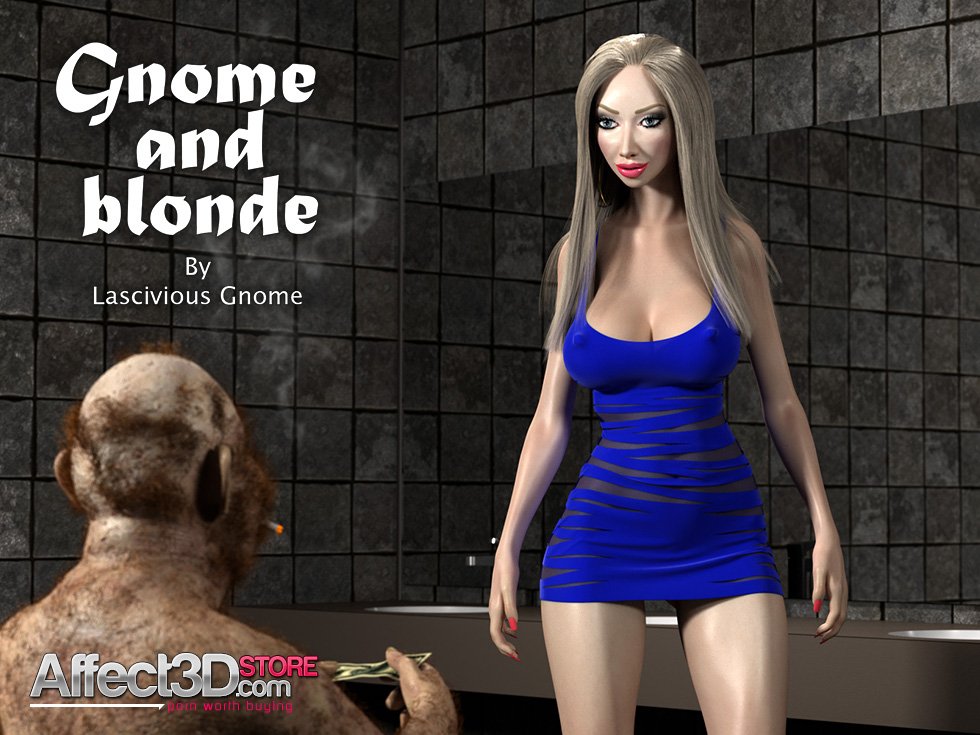 We've got a new creator adding themselves to our store's roster, so give a warm welcome to Lascivious Gnome! Coming with Gnome and Blonde as their first release, featuring quite reliably a Gnome and a Blonde, we have some solicited sex and some gnome plumbing of all the holes.
I hope she likes gnome cream, because she's not getting much else. 😉
Entering the toilet at a cheap nightclub, the titular blonde is surprised by a nearly-naked gnome exiting one of the stalls (do shoes and hats count?). Immediately handsy, the hairy gnome (like, hairy, all over) gets pushed away by her.
So he tries a different tactic – compensation! This works wonders, and they're soon fucking to the gnome's content. He uses all three of her holes, multiple times, until finally filling her up with his cum.
When she picks up the money he's offered, though, she discovers it's completely fake – and the gnome vanishes. Not exactly a happy ending… You can get this 97-count image set, without text, of gnome-on-gal creampie & anal action for $10.00 from the store now. Check out Gnome and Blonde!