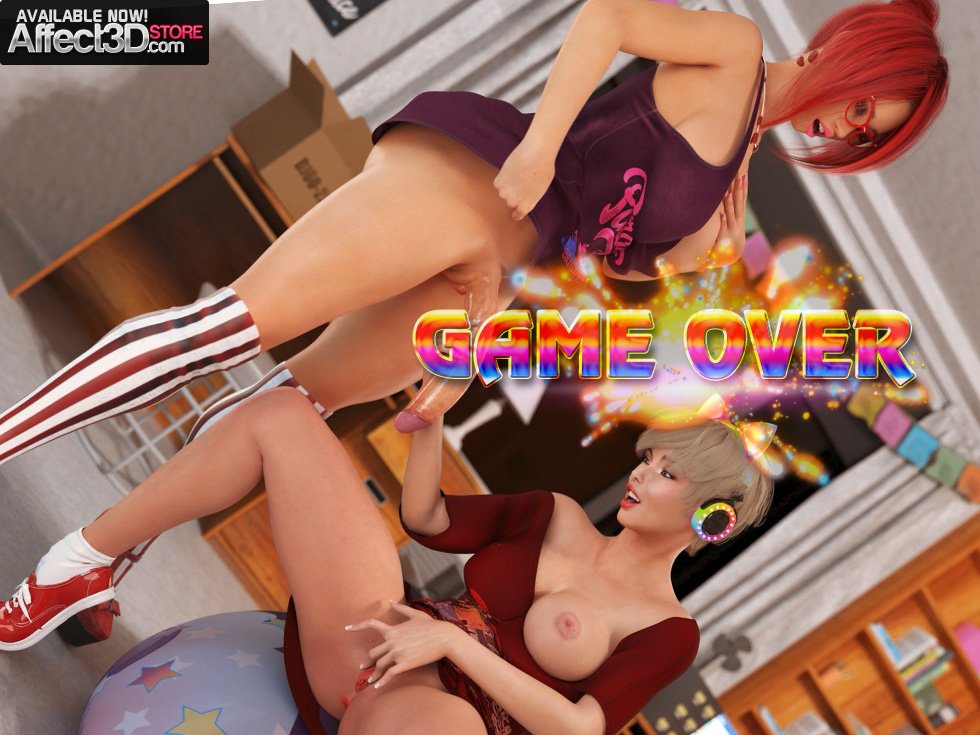 Vanessa decides to try out a new game one evening, but the overbearingly loud noises trigger much more than she bargained for with her dickgirl roommate. 😉 Futanarica has another video fuck for us in Game Over.
The disruption leads to Vanessa's roommate coming over to chastise her for it, and she lays into Vanessa. That ends up turning her on, though, and her huge cock pops out from her under her skirt as it gets erect. And, well, there's only one to deal with that between them, now isn't there? A handjob quickly escalates into a blowjob, and then up from there, with… well, rather expected consequences.
Including huge cumshots, anal fucking, and quite a few sex positions, Game Over includes over 15 minutes of FullHD animation, and a bonus 87 images to boot. The release is available on the store now for $14.95.