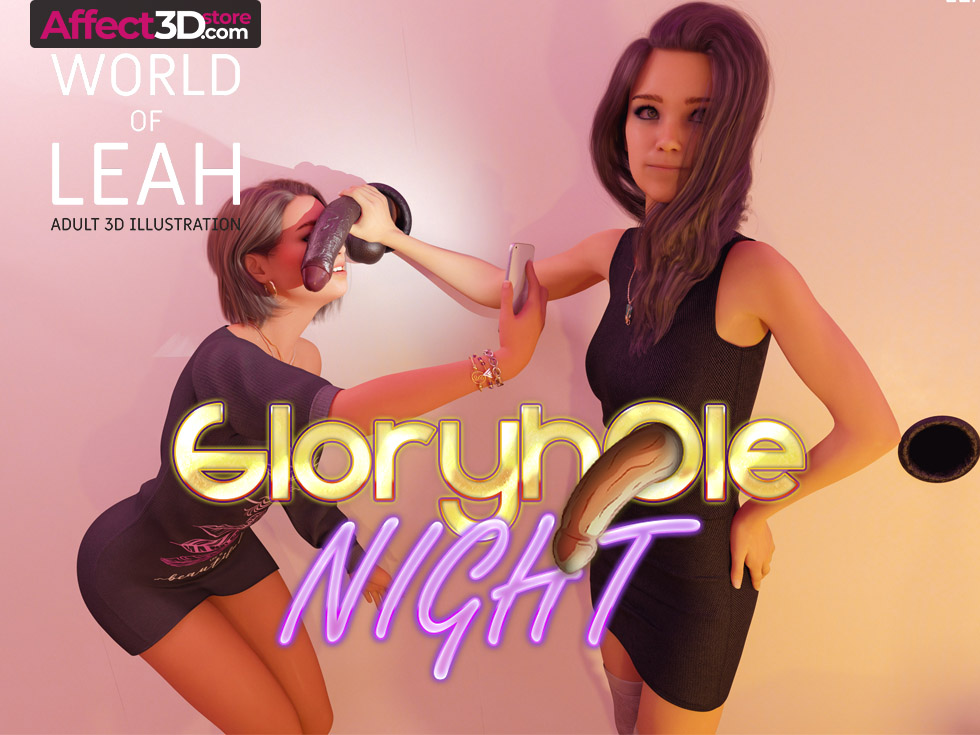 World of Leah is back with a hot new comic called Gloryhole night! If' you're a fan of anonymous cocksucking and glory hole goodness, check out this latest release in the Affect3D Store now!
We've all got that one friend that just loves to do naughty things. And if you don't have a friend like that, then it's probably you. In this case, that's Annie. And she just happens to know about a new club opened up in town. Furthermore, said club happens to be a glory hole club! So she invites her shy friend Alana to check it out. While Annie is eager to milk some cocks, Alana still needed some persuasion, but eventually decided to come along. The two girls head to the club and order a couple of drinks before getting down to business. Naturally, it's not long before they're both milking a variety of cocks and taking pics!
This cum-filled, college girl adventure is bound to tickly your fancy and includes 121 images with and without dialogue as well as thirty-two extra images from alternative camera angles and the cum drenched aftermath. World of Leah's Gloryhole Night totals in at 153 pics, all in 4K, for just $9! Head over to the club for some fun now!