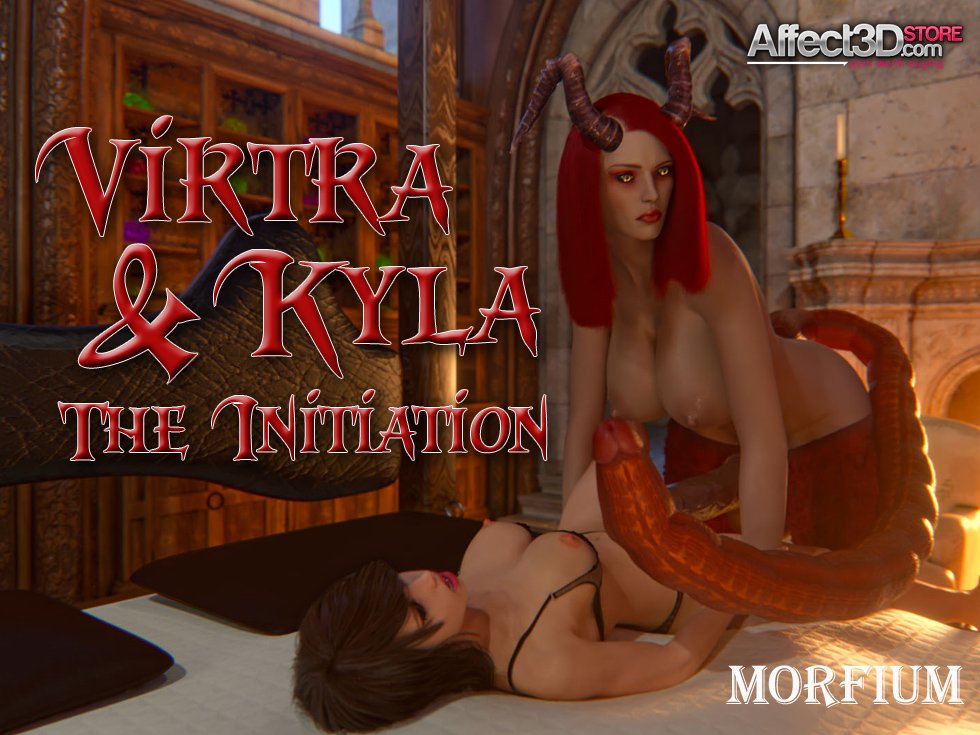 Delving into the demonic genre once more, Morfium is back with another epic release! Virtra and Kyla – The Initiation is available in the Affect3D Store now!
Last time we saw a glimpse of the training girls can expect with the demon sisters, Liria and Virtra. Well, this time Morfium takes us even further into this inferno of pleasure and servitude. Indeed, Kyla was a normal girl taking a walk in the forest when she met a very unexpected creature. The demon Virtra liked her so much she decided to transform her into a demon herself and begin training her back at her mansion.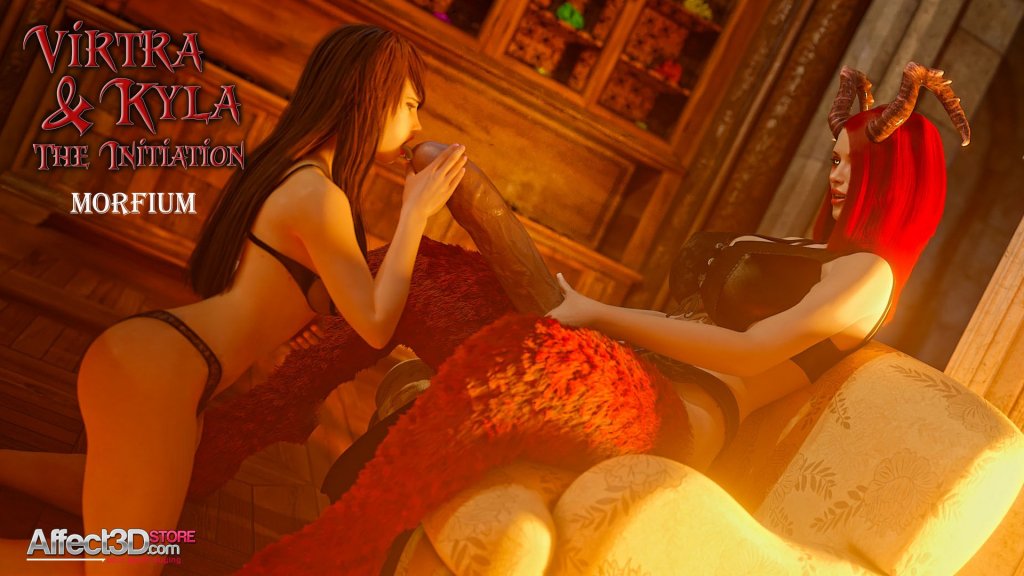 When the two arrive home, Virtra summons her trusty sex slave Dolly as well as a new servant recruit – Victoria – in order to have some fun. Whilst Kyla begins by throat fucking Dolly, Virtra plays with Victoria before attempting to fuck her with her massive demon cock. Unfortunately, however, it's just too big. Meanwhile, instead of absorbing Dolly's energy as expected, Kyla has passed out after cumming deep inside the sex slave. And so the demon mistress has fun fucking both Dolly and Victoria with her cock and tail before filling the two girls up with her cum.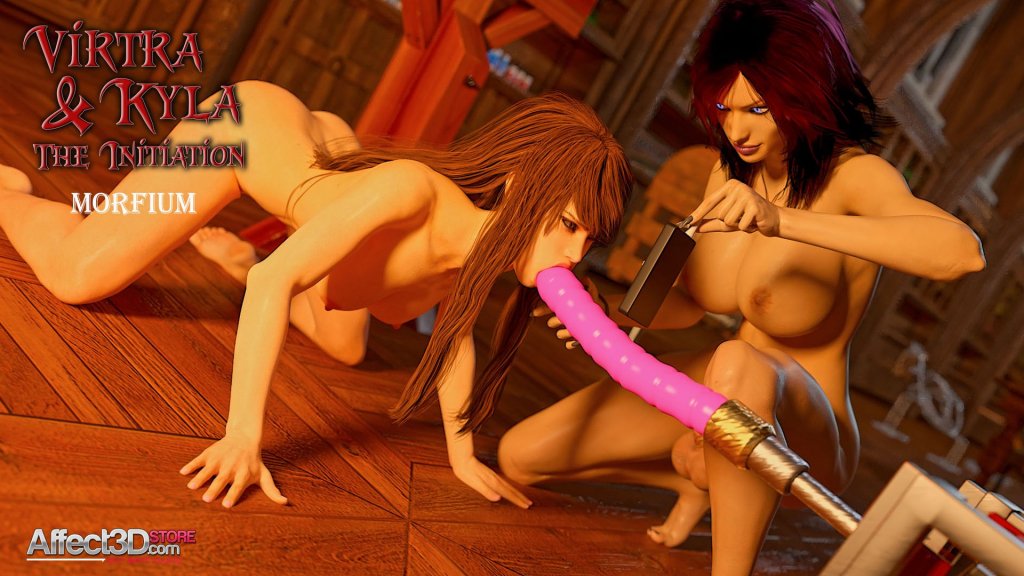 But training has just begun and the set finishes up with Victoria's "hole preparation" session. I'm sure we'll be hearing a lot more from this unheavenly mansion soon!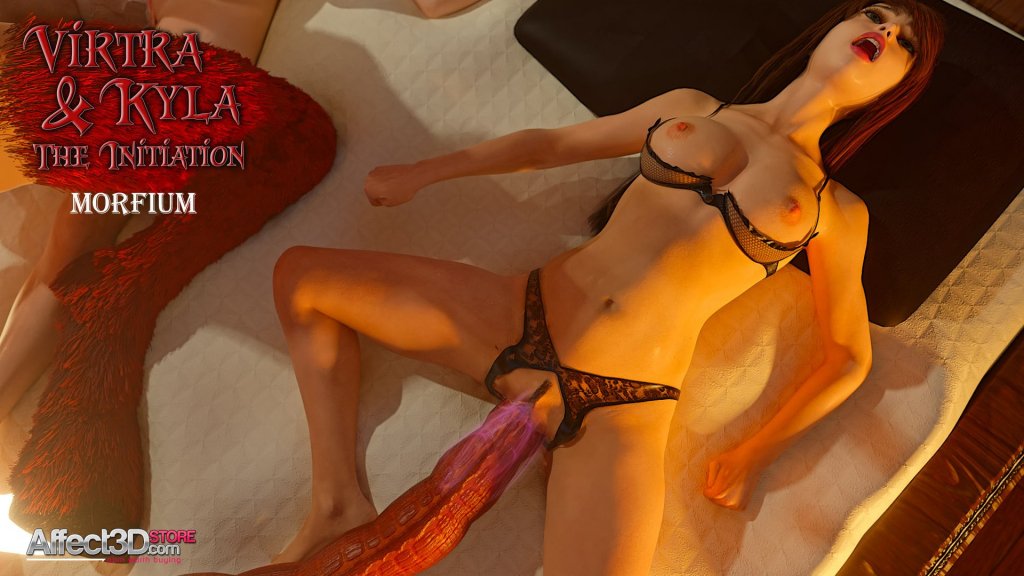 Virtra and Kyla – The Initiation is a 139 image set. And it comes with a text and textless version as well as an introductory segment. It's available now in the Affect3D Store for $9.99! There's also a bundle deal below if you'd like to get both today's release, and its earlier cha Liria and Gwen; just keep scrolling down for more info.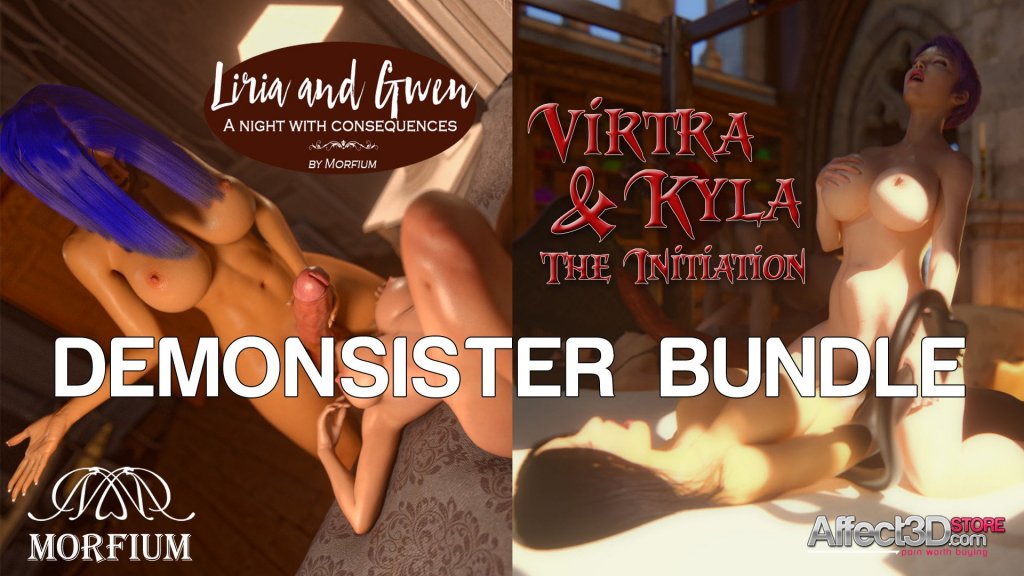 Demonsister Bundle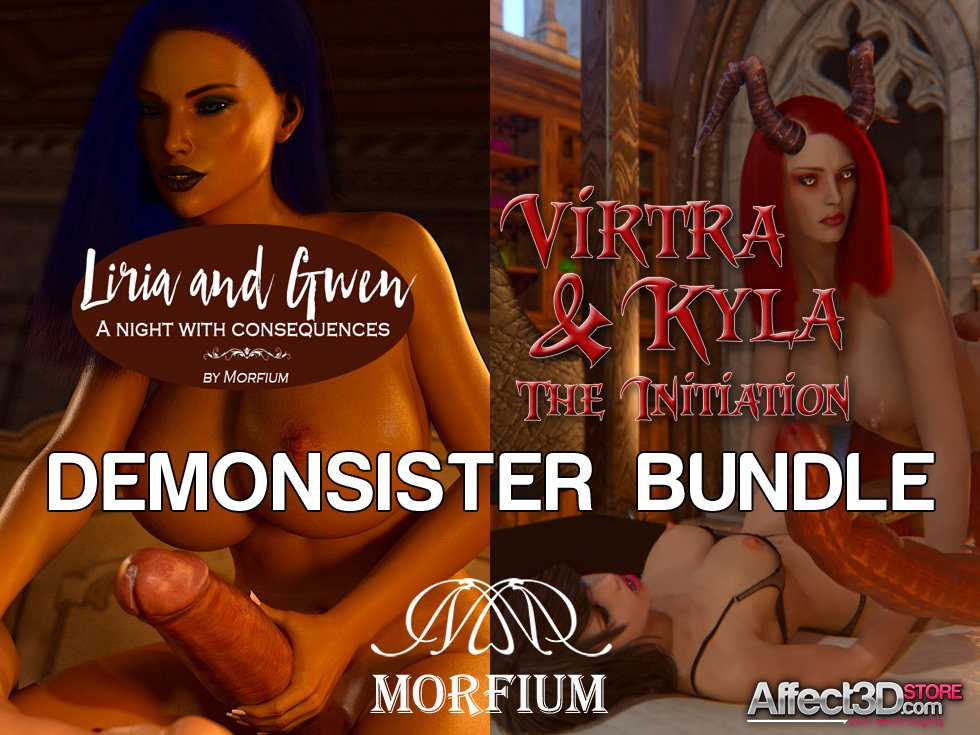 Or if you want to start from the begininning, you can get the Demonsister Bundle, which contains both today's release and the earlier chapter: Liria and Gwen – A Night With Consequences. You can read more about the first chapter below.
Follow the two demonic sisters Virtra and Liria how they seduce -innocent- girls to be their servants. Liria the blue haired demon, lures Gwen a hot blonde to her home for unforgettable one night stand, with consequences. Virtra recently turned a normal girl into a demon. Now it is time to show her what it means to be a demon. She got help by one of her most loyal servants, Dolly. Additional to that a new servant arrived and will be involved, too.
Liria and Gwen – A Night With Consequences contains 146 images, meaning the entire Demonsister Bundle adds up to 285 images for just $14.99!