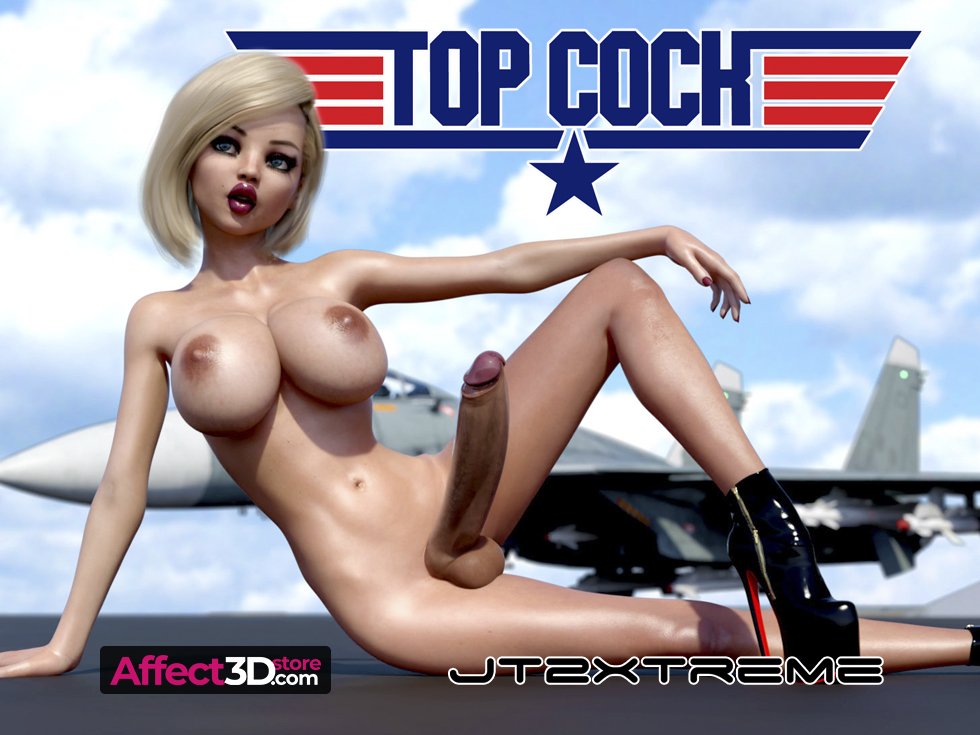 I feel the need… the need for… another JT2XTREME release! That's right, this insane artist is back with FutaErotica – Top Cock! So strap in and prepare for take-off boys, girls, and other lovely people!
Never mind that sequel coming out sometime soon with that American actor into some weird stuff, we have our very own top of the notch fighter pilots ready to take you to a whole new level. Indeed, Jt2XTREME sets his scene on the deck of an aircraft carrier with two very hot babes who are ready for some R&R after a grueling mission!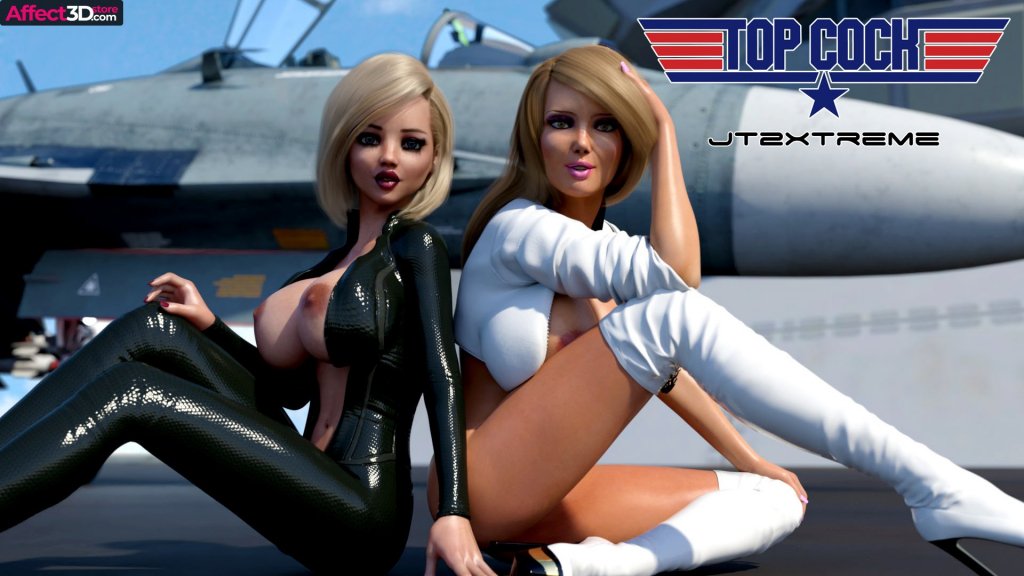 The pilot, a tall, well-endowed dickgirl has fun fucking her wing girl around the deck of the ship. The pair go from simple missionary to reverse cowgirl, doggy-style and using basically any aircraft the carrier offers as support for their antics! All that to an awesome 80s soundtrack. In any case, I tell you what folks, these lovely ladies can be my wing-gal's anytime!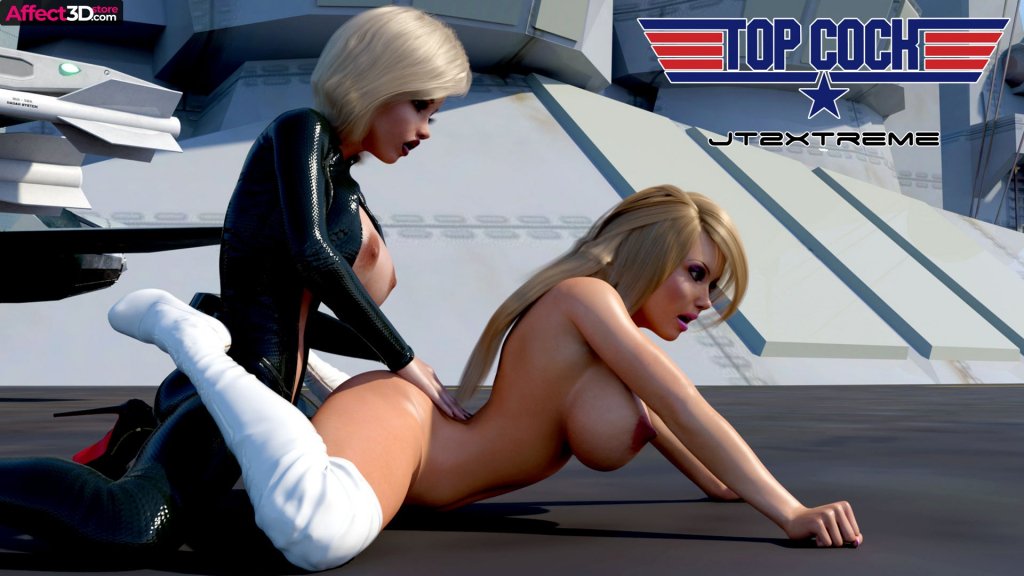 This twenty-eight-minute animation comes with a set of pinup-style renders featuring both girls having some more fun in typical JT2XTREME style! And it can all be yours for $13.95 in the Affect3D Store now!