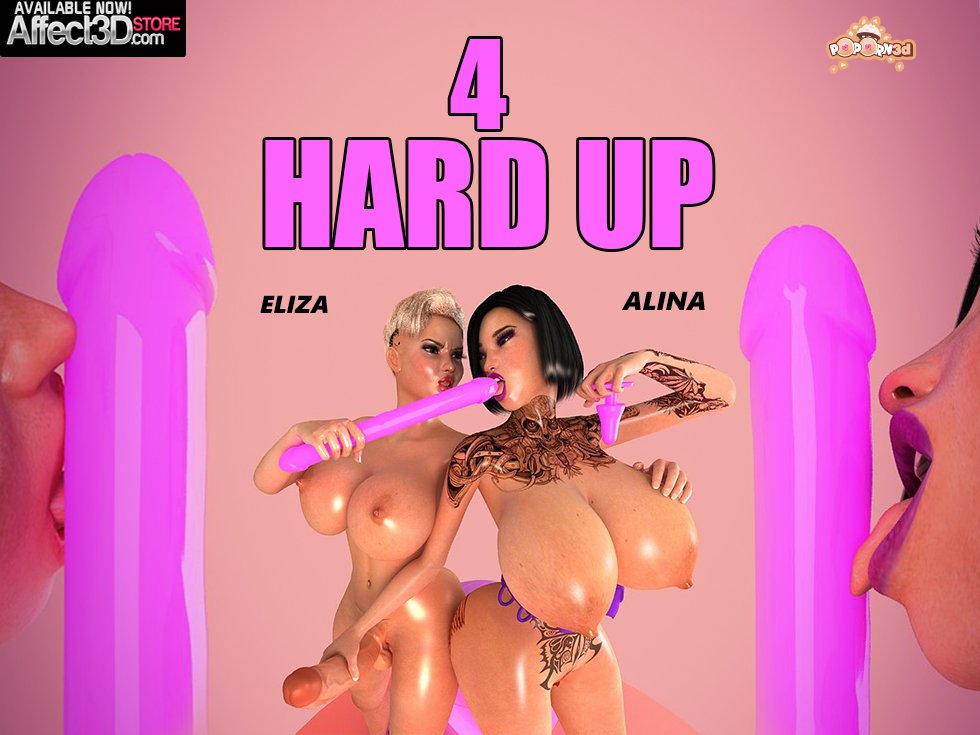 Alina and Eliza are back at it in the latest from Poporn3D, Hard Up 4 Movie (now available in the Affect3D Store)!
Eliza is taking a shower and next to her Alina is staring down a sex toy. It doesn't take long for her to give in and prop herself and start using it on herself. Unknowing to her Eliza had made a glory hole and she takes a peep to see Alina pleasuring herself. Surely Alina can't have all the fun to herself and Eliza slips her cock through the hole to join in. 😉
Shocked to see that there's a glory hold in their bathroom, Alina doesn't hesitate to throw the dildo to the side and pay attention to the fat cock in front of her. Starting off with a blowjob, Alina makes sure to get Eliza's cock nice and wet while rubbing her clit simultaneously. Soon after Alina gets titfucked until Eliza explodes all over her tits. Still wanting more Alina bends over and presses her cunt against Eliza's cock, as it slides in Eliza makes sure to fill her as hard and as fast as she can. These two love finding new ways to get each other off. 😉
Hard Up 4 Movie is a 14:04 minute movie and is available in the Affect3D Store now for $17.00!