Rebecca's back, inviting another sexy lass into her art studio to get some portraiture time… and some intimate fucking time with her gorgeous models! I think it's those glasses, my pervy mates. Who wouldn't want to fuck/be fucked by Rebecca?
After putting the final touches on Melanie's portrait, Rebecca can't help but want to get a 'closer look' at her nude model. Feeling her hard dick between her breasts, Melanie is instantly into it as well, touching herself as she opens her lips for Rebecca's cock.
Then Melanie gets up on the table so she can feel Rebecca inside her and really ride that long member for all it's worth. (Wouldn't you?)
Their play ends up with a delicious creampie inside Melanie (wouldn't blame her for wanting it), which is a nice end to their dickgirl fuck session. The 52-count image set from Paradox is available in the store now, for only $5.95.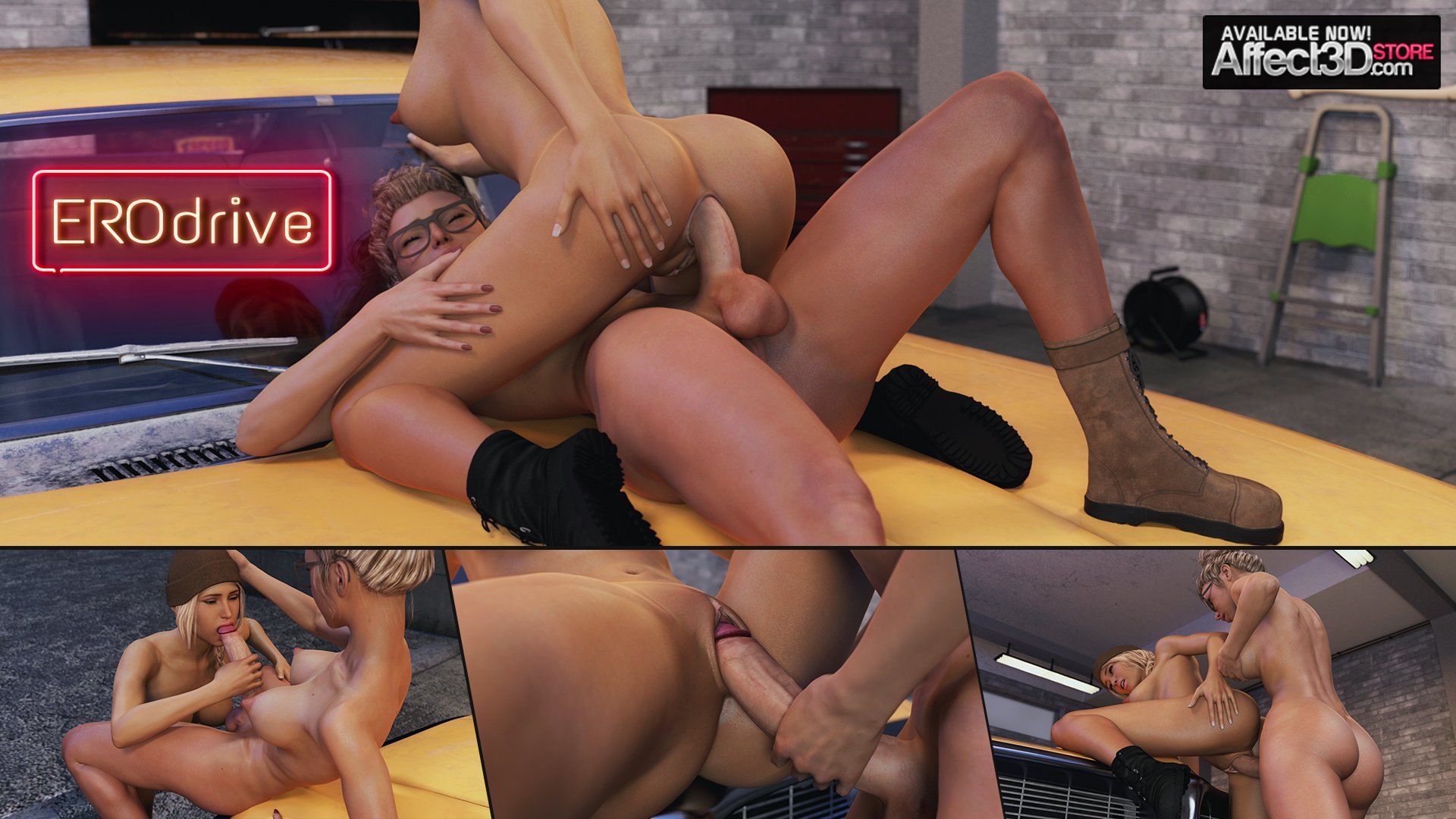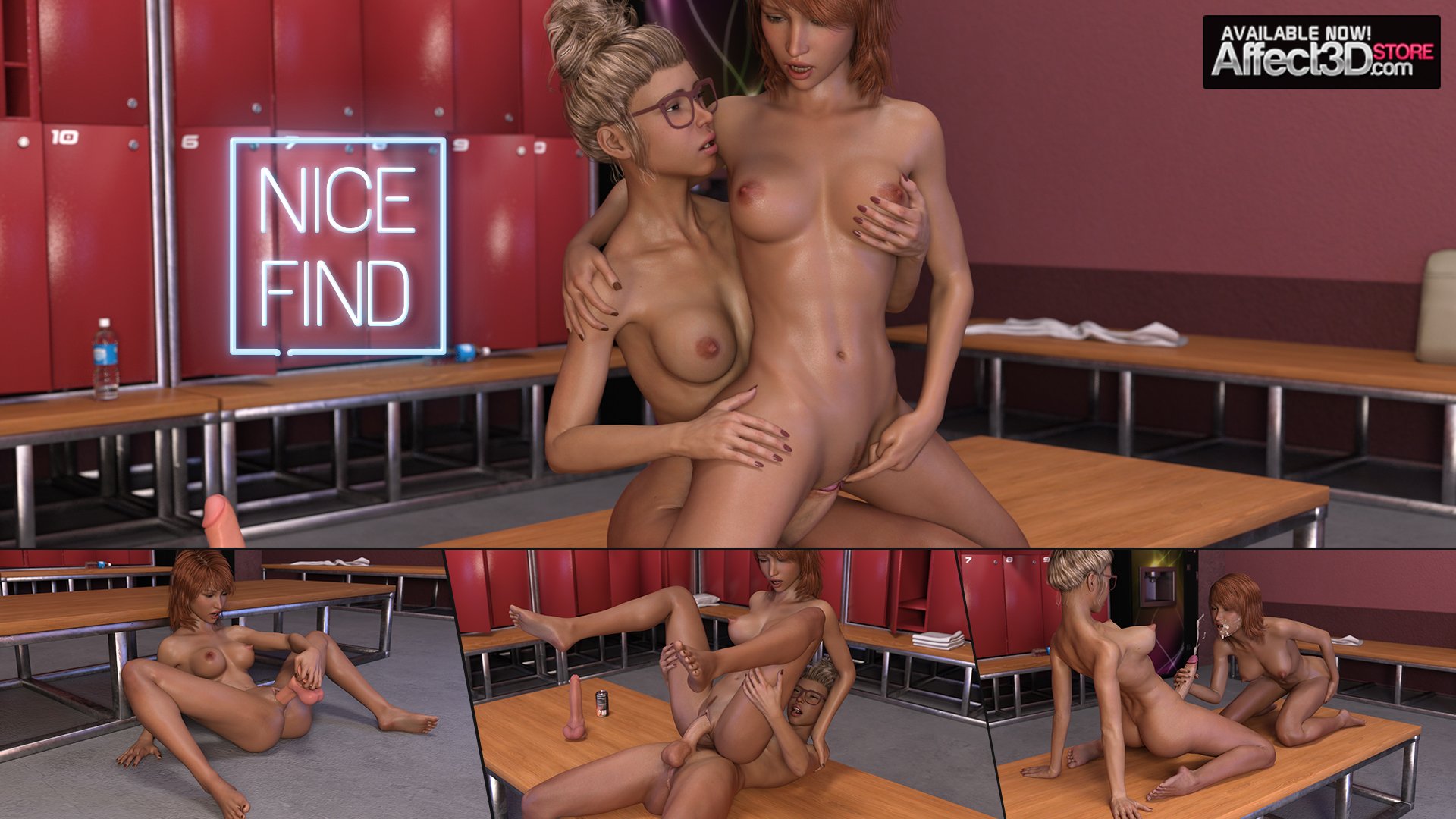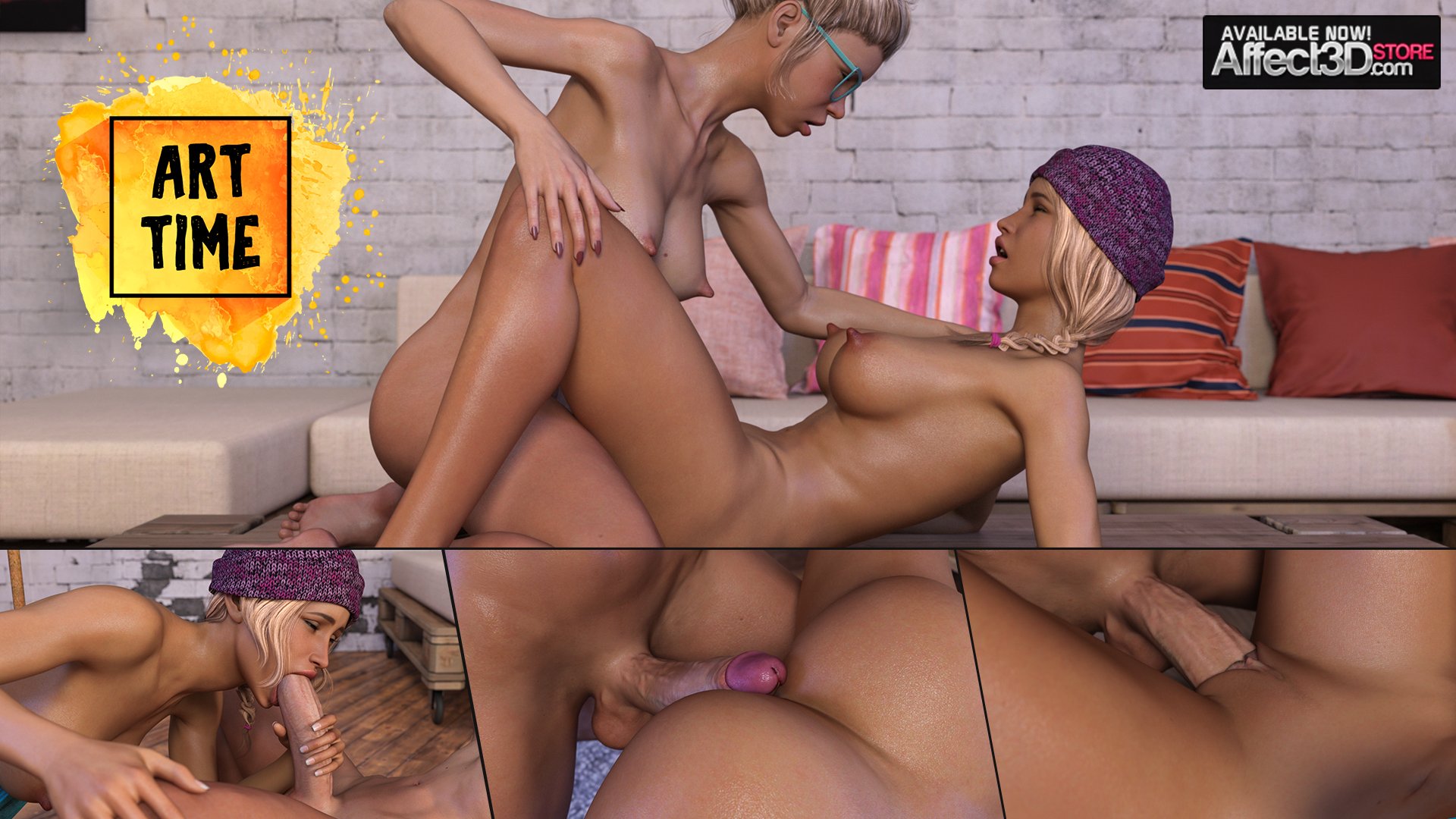 But wait, there's more!
Paradox has graciously made a discounted bundle of three Rebecca products: ERODrive, Nice Find, and this release, Art Time. All together, they add up to three tasty finishes and 170 high-quality smutty images by our favorite hipster dickgirl.
Here's a quick summary of ERODrive and Nice Find:
ERODrive
"One of Rebecca's hobbies is retro cars. She likes to tinker with cars in the garage in her spare time. What could be more erotic than a woman who repairs cars? Rebecca had hot sex in her favorite car, which made her look even more sexy. So Melanie could not resist this… Knowing Rebecca's passion, Melanie decided to give a surprise, appearing in full glory! It is time to get away from the car and plunge into the real drive!"
Nice Find
"Rebecca and Dori love playing sports together, but even more they love to have some good sex. One day, Rebecca decides to leave an unusual surprise in Dori's locker. Dori excitingly decides to try out her new sex toy! Rebecca was pleasantly surprised when she saw Dori jumping on the rubber dildo. But even more so, Dori wants to jump on Rebecca's huge cock. Time for some passionate private games with each other."
If you haven't bought either of these, then the bundle is a great deal for you!