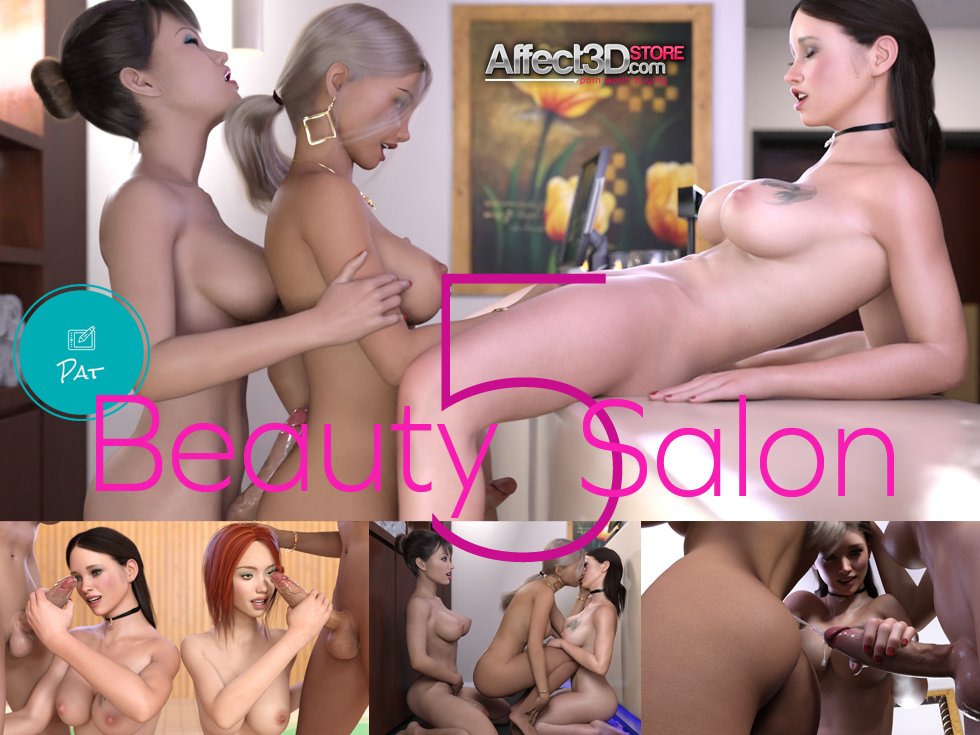 Pat's got two releases today, and best of all, one of them is FREE! So strap in for their Free Pack and Beauty Salon 5, the latest entry of their Beauty Salon dickgirl series that continues to expand its cast of sexy dames.
At the end of Beauty Salon 4, Solene let Justine know she was going to sleep at Lisa's house, having had her way with Lisa and made a new lover of an acquaintance.
Beauty Salon 5 starts with Solene bringing Justine to Lisa's Salon – have we at last found the fabled Beauty Salon??? (One can only speculate so far!) Solene let Lisa know, of course, and so Lisa is expecting them… but she isn't expecting what comes next.
I love how Solene 'introduces' Lisa to Justine, and the threesome that follows, but the foursome that comes later is even tastier. At a count of 146 images, Beauty Salon 5 is a lot of futanari fucking that's hot as hell – and it's available now for $10.00 from the store.



Free Download: Pat's Free Pack!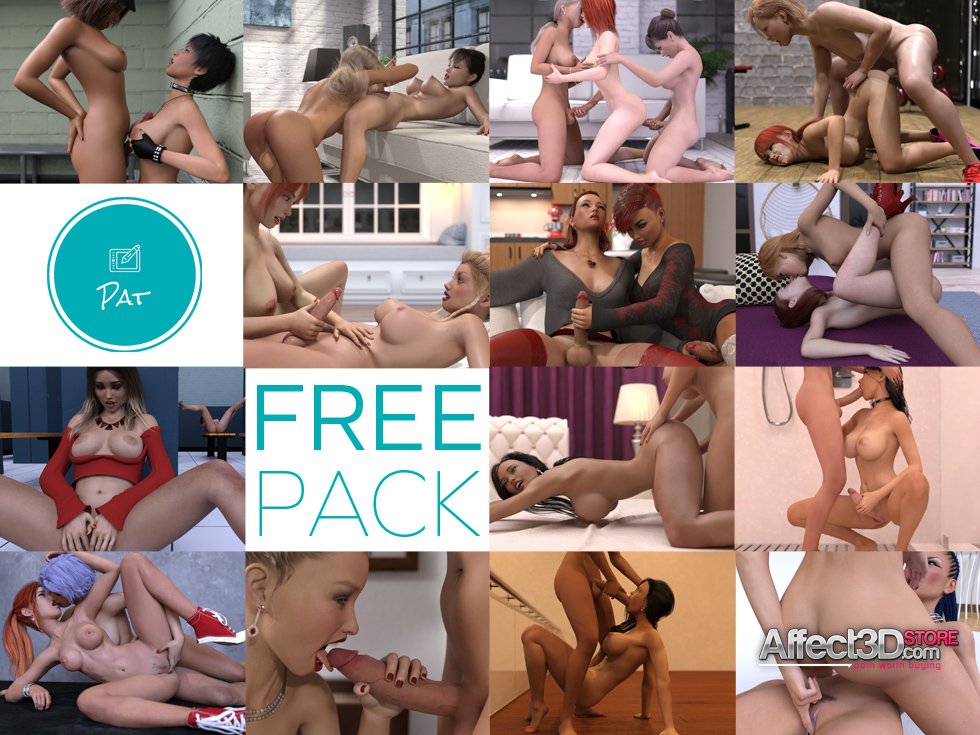 But Pat's got even more for us. Their Free Pack contains five images from each of their comics currently in the store, giving you a tasty sampling of their lewd delights! This is particularly good if you haven't seen any of their work before, but still nice if you haven't gotten all of their works yet.
It totals 100 nommy images in total, so get it from the store now!