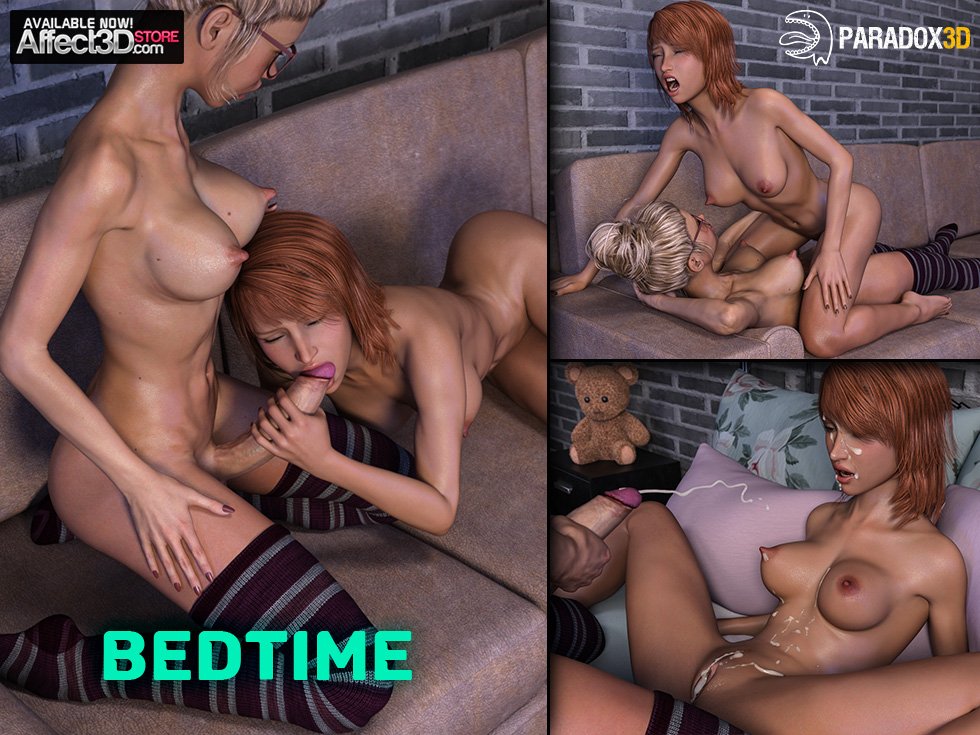 Bedtime really is just an amazing time for dickgirls and their lovely partners. Every night can be a great, creamy one – and why wouldn't you want to do that? Paradox3D's latest release shows us exactly that with Rebeca and Dori, two of their long-standing characters that always get up to sexy fun.
And Dori wears glasses, so she's instantly one of my favorites. 😉 And those thigh-highs; yum!
Rebeca initiates this night of fun, drawing Dori to her and sharing her fantasies – and that's a fast way to get any cock hard. She doesn't just settle for that, though, and quickly gets her fingers and mouth on Dori's long cock. Really, I don't blame her.
After getting her cunt around Dori's member, they do some 'exercises' for stretching and posture. Yeah, that's what they'll call them. This isn't enough to sate either of their interest, though, and they get more vigorous once they're in bed – which leads to some fantastic orgasms.
That cum-shot is particularly hot. You can see it all for yourself by grabbing Paradox3D's Bedtime, which is $6.95 on the store now.