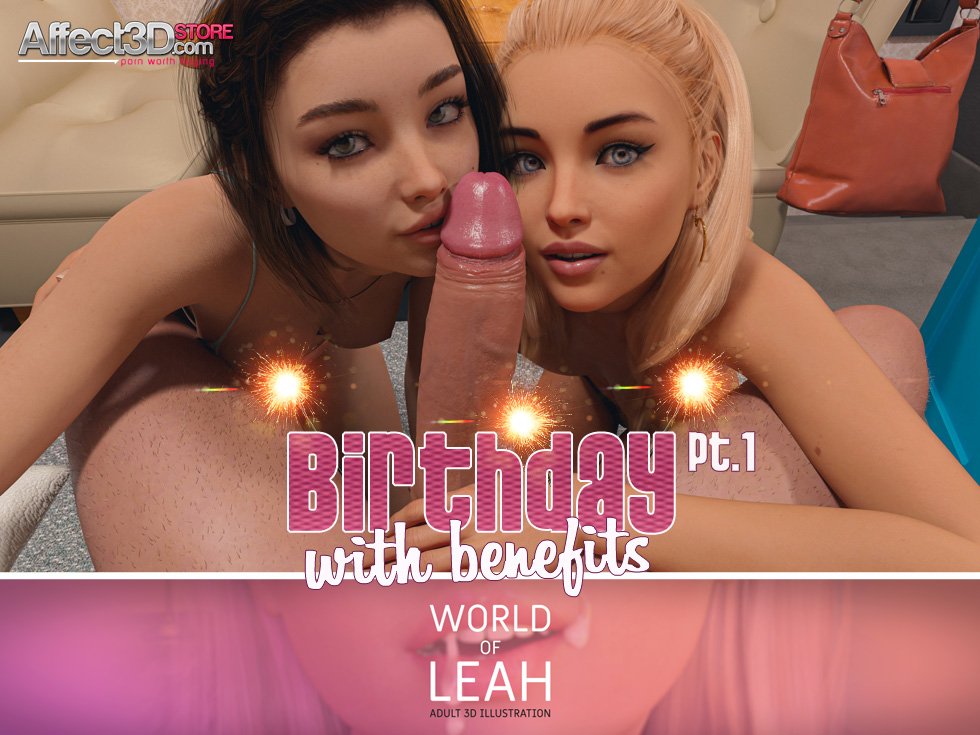 Today we have a very fun and hot release from World of Leah! Birthday With Benefits: Part 1 is the scenario every guy dreams of! And it's available now in the Affect3D Store!
So it's Keith's special day and he's having an old friend – Annie – over to his camper van by the ocean. Little does this friend know, but Keith has a massive crush on her. Unfortunately for him, however, she friendzoned the poor boy years ago. But Keith has a plan to change all that. Indeed, the cunning young man decides to invite Alli over to spice things up. Originally his plan was just to make Annie jealous but things get a little out of control.
After playing a game of strip spin the bottle, Keith finds himself butt naked whilst his two lovely lady friends end up topless. The situation escalates when Alli decides to have fun and see just what get's Keith's massive cock rock hard. She starts off by having Annie touch his cock before teasing him a little and then jerking him off. Both girls have fun playing with his dick before giving him the perfect birthday blowjob (BDBJ? Is that a thing? If not I'm coining the term right here and now). Turns out, Annie is a sucker (pun intended) for massive cocks. She decides to give her friend the perfect finishing touch with one heck of a boob job. Naturally, unable to resist all the excitement, Keith erupts all over Annie's stunning tits and face. What a birthday night!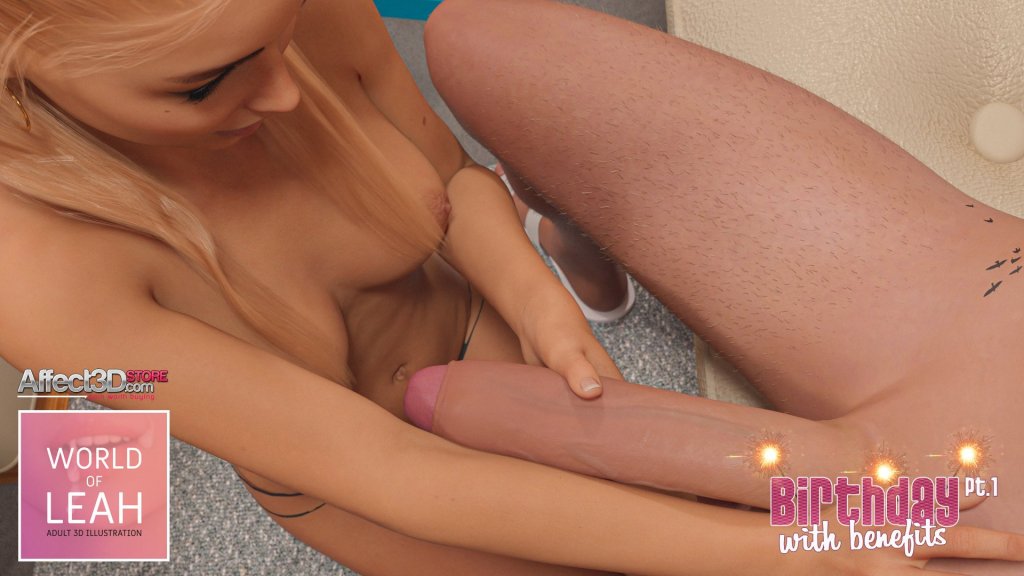 As ever, World of Leah really knows how to set the scene and get us involved in the story. I can't tell you how much I wish I was Keith right now! The best part is, this is only part 1! Birthday With Benefits is far from over and in the meantime, you can grab the first episode for $9 in the Affect3D Store today! The biggest World of Leah album yet, this one totals up at 137 images and comes with both a text and textless version! There's also a 30-image bonus set! This is definitely a new set you won't want to miss!