Paradox3D has a brand new release and bundle for us today! Indeed, Charm Of Ruins: Fiery Delight is available now in the Affect3D Store!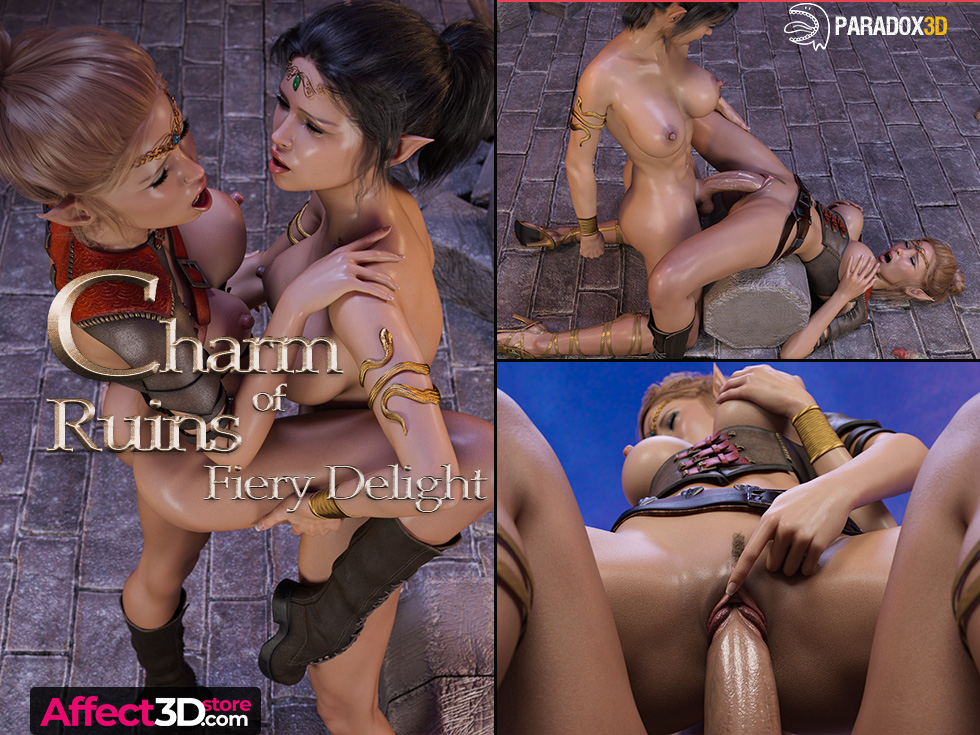 Dahlia, a cute brunette dickgirl, is looking for new achievements. She invites Findis – a hot blonde elf babe, to embark on a new journey. As it happens, however, the pair find they are unable to resist each other's charms. Adventures will wait, but Dahlia's huge cannot. Findis starts by blowing her lover before the futa fucks her standing, in missionary and then doggy-style! 
This is one cute couple that doesn't look like they're leaving on an adventure anytime soon! Charm Of Ruins: Fiery Delight contains forty-three images and is available for just $4.95! 
If you missed the previous episodes of Charm of Ruins, you can also grab this unique bundle! That includes three products:
Charm Of Ruins: Having just escaped, Findis, together with Dahlia, go to a secluded camp hidden amongst ancient ruins. There they decided to spend some time, relax and gain strength. And of course, fuck. Charm Of Ruins Even More: Findis and Dahlia just can't get enough of each other. Finding themselves alone with each other in their shelter, nothing can stop them.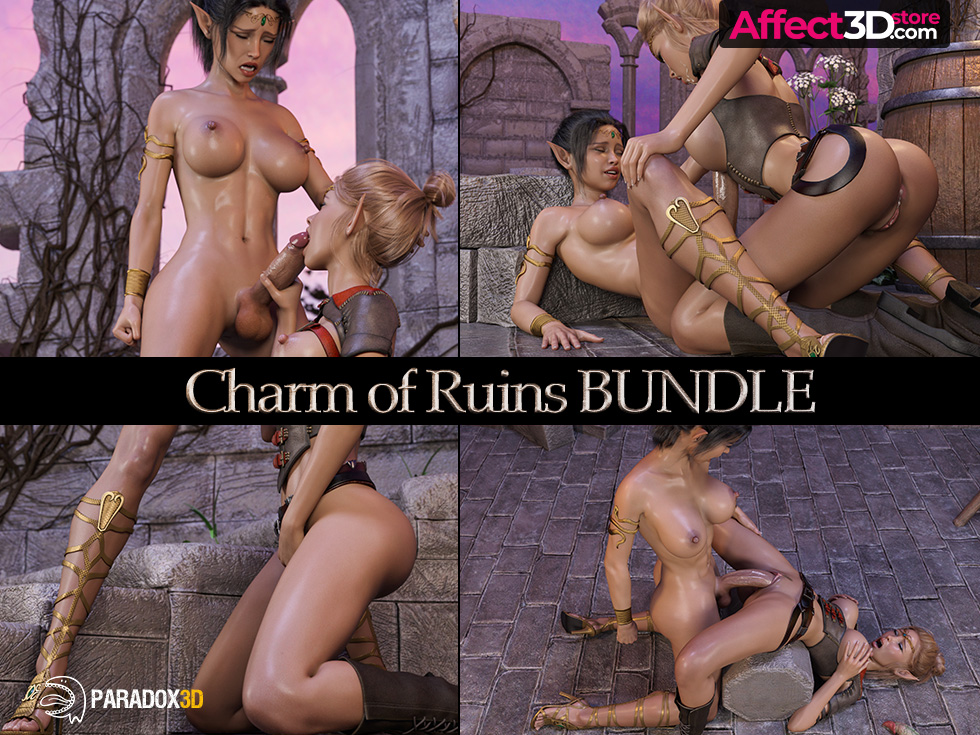 And of course, Charm Of Ruins: Fiery Delight.
or