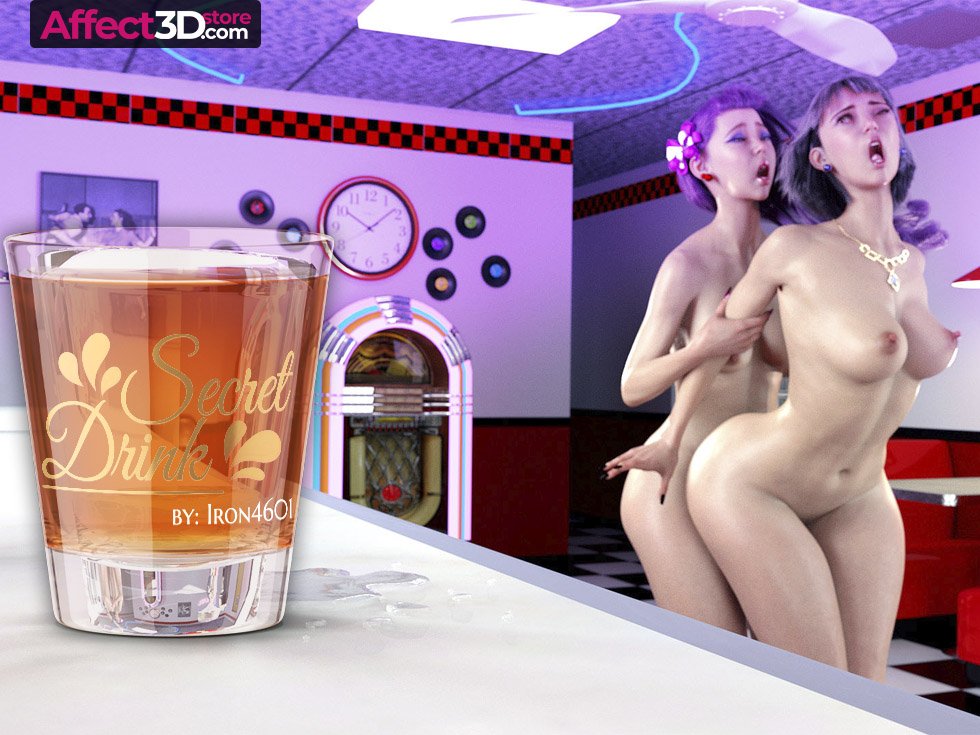 Being friends with a cafe manager has its perks. You can get free drinks whenever you want and stay as long as you want. In the latest from Iron4601, Secret Drink (now available in the Affect3D Store), Mina is wanting a very specific drink and her friend, Sumi can get it to her and then some. 😉
Mina asks Sumi to serve her up with a that secret drink and Sumi gets right on it. Stripping down to nothing but her heels, she hops on to the counter and spreads her legs. Revealing her cock, Mina watches in pure lust as it slowly becomes more and more erect. The 'drink' is served but that's merely the beginning for these two.
After gulping down the drink, Mina is ready for more. She takes off her clothing and bends over for Sumi, showing her plump ass. Sumi walks up and teases her for a bit with her now fully erect cock before thrusting it inside. Filling Mina's ass with every inch of her member sends her into a frenzy immediately causing her to squirt all over. Sumi gets on her knees and cleans Mina up a bit with her tongue.
Now on all fours, Mina looks over her shoulder and gives Sumi a little wink, she wants more of that cock and she wants it now. More than happy to oblige, she focuses on Mina's pussy. Filling her until she's nothing but a fountain, I'd say Mina got more than her fill this go around.
Secret Drink spans across 90 images and is available in the Affect3D Store now for $9.00!