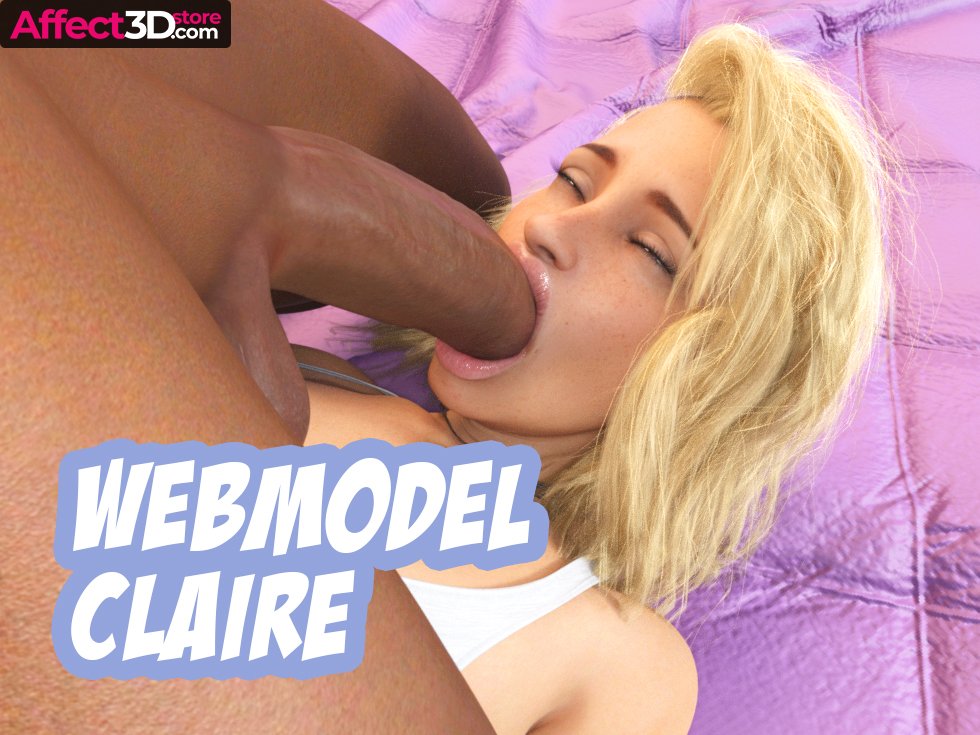 I'm wondering when we'll get sex delivery apps, honestly; you can already get just about anything delivered these days. 😉 In Dano3D's Webmodel Claire, she ends up with a cock at hand just when she wanted on. It didn't even cost anything.
After her brother leaves, Claire hurriedly starts up her cam show. Horny and in need of money, she plays with a big brown cock dildo, putting on more of a tease show than a hardcore one. That all changes, though, when her brother's friend comes to pick something up from the place.
Hearing Claire's aroused noises, he listens at the door, then accidentally falls into the room. This is just what both of them want, though, and Claire's more than eager to get a taste of that huge cock… and then her viewers get to watch the ride of her life. 😉
You can get the 35-page comic set from the store now for just $5.00. Check out Dano3D's Webmodel Claire for a little treat.