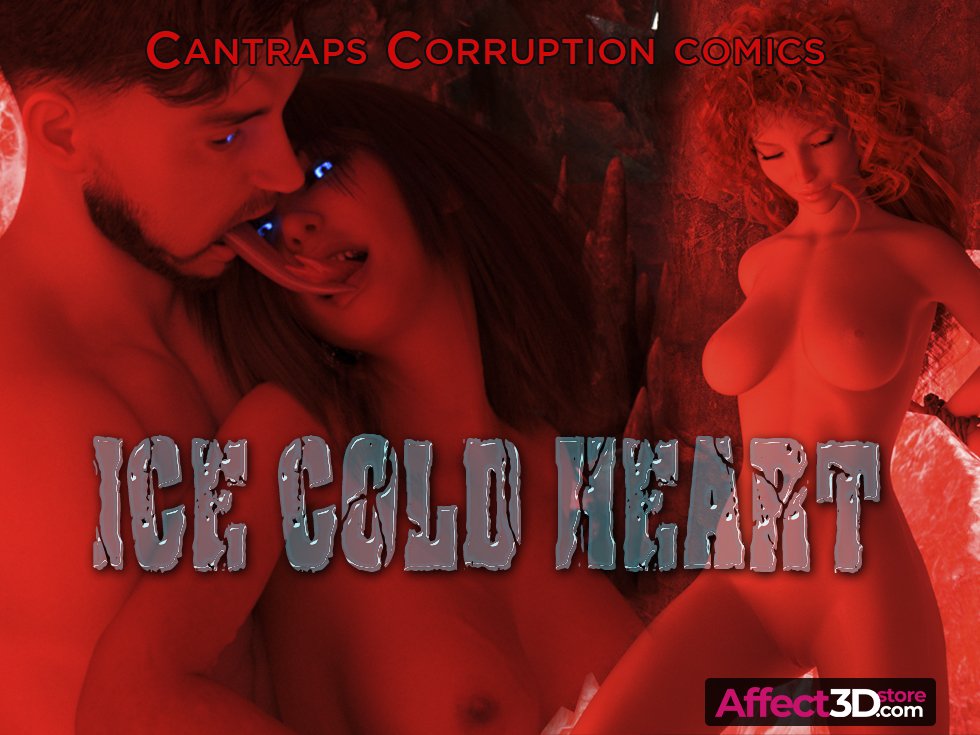 Let's give a warm, purr-vy welcome to the first release to the store from a new creator: Cantraps! And this release is rather substantial, boasting a full-fledged story across its length with actual dialogue. Like, legit dialogue. I'm honestly impressed and, mind you, I've looked at a lot of porn.
Their comic, Ice Cold Heart, follows a team looking into a research station in the Arctic that's gone dark after having discovered some kind 'artifact'. Ominous. 😉 It plays out as a sort of horror story gone erotic, as the civilian tagging along knows more than she's letting on. But the lead scientist, Dr. Cassandra Marks, gets to the 'sample' first – finding something frozen solid inside a block of ice. Even more curiously, it reacts to her touch. That's totally not foreshadowing for later danger.
Desperate to get a cure for her deteriorating illness, the heiress Lin delves into the station's bowels with secret access codes to find the 'sample' – and extract some biological material, which she promptly does untoward things with. I definitely wasn't expecting that, and what follows is quite delightful, and very much more on the erotic side than the horror side. Yum.
This 103-page treat is on the store now, so you can pick up Cantraps' first with us – Ice Cold Heart – today for $10.00. And, seriously, it's one of the best stories I've read in a porn set across the years I've been here.