Futanarica is back with another Cell Mate release! That's right, Cellmate – Comic Add-On is available now in the Affect3D Store! And even better, we have a Cell Mate Bundle for you too!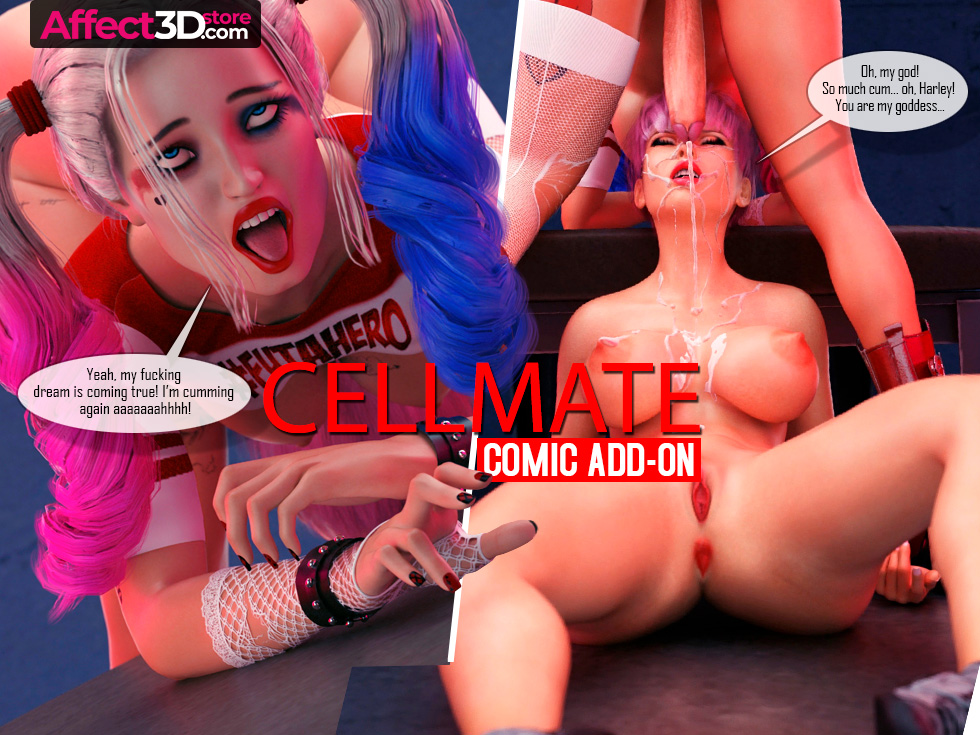 Harley is bored. Indeed, another dull night in jail seems to be lining up for the naughty girl when a busty babe joins her behind the bars. Of course, as per prison customs, the newcomer is ruthlessly thrown in by a couple of badass female cops. The poor girl is sobbing but Harley knows just how to take care of her. She starts reassuring the gal' and discretely lets her cock (now hardening quickly) slip out. And, before you know it, the pink-haired beauty wraps her fingers and then mouth around the massive member. Harley then titfucks the surprised babe before showering her massive tits and face with cum.
Naturally, the new girl thinks her cellmate is done for the night. However, as she bends over the sink to clean up, Harley gets another hardon and comes over to fuck both her ass and then her soaking wet pussy! What a show for the guards! 
Cellmate – Comic Add-On contains 370 FullHD images! That's 175 pages with speech balloons in JPG and PDF formats! All for $9.95!
Cellmate Bundle
However, if you didn't catch the previous episodes and you're looking for a good ol' bit of prison fun between a futa and her "unfortunate" cellmate, then look no further!  There's no greater value than a Futanarica bundle that's as stacked as Harley's rack! This bundle includes all three Cellmate episodes:
Cellmate – Familiarity (16:52 FullHD video)
Cellmate – HardRide (23:20 FullHD video)
Cellmate – POV Edition (17:19 FullHD video)
Cellmate – Comic Add-On (370 pics and 175 pages with speech balloons in JPG and PDF)
It can all be yours for just $34.95 in the Affect3D Store now!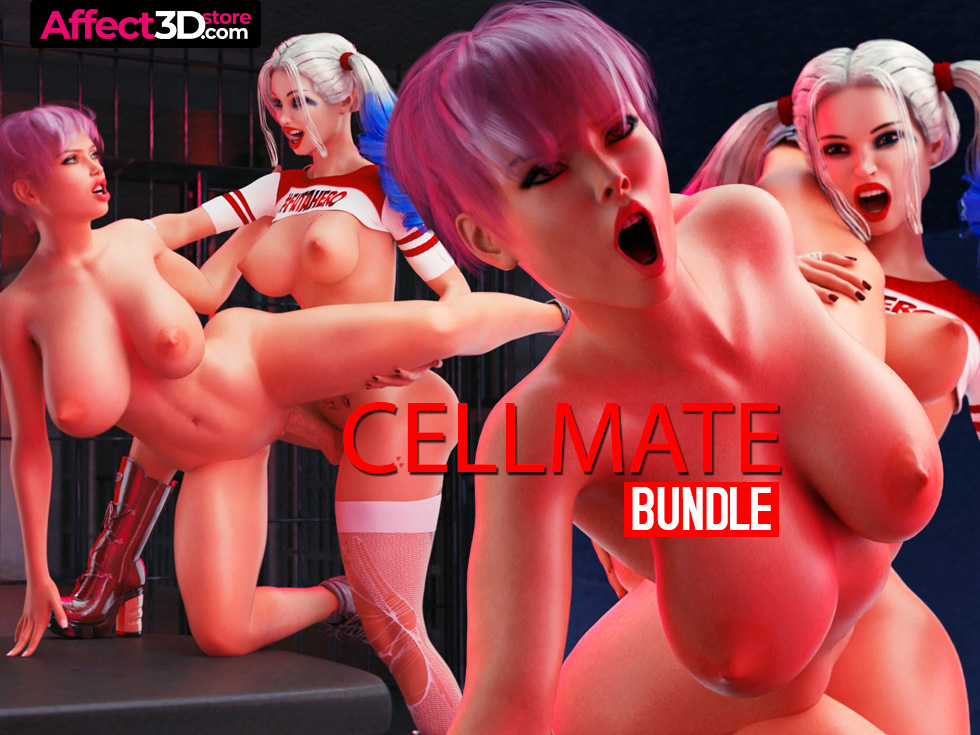 or