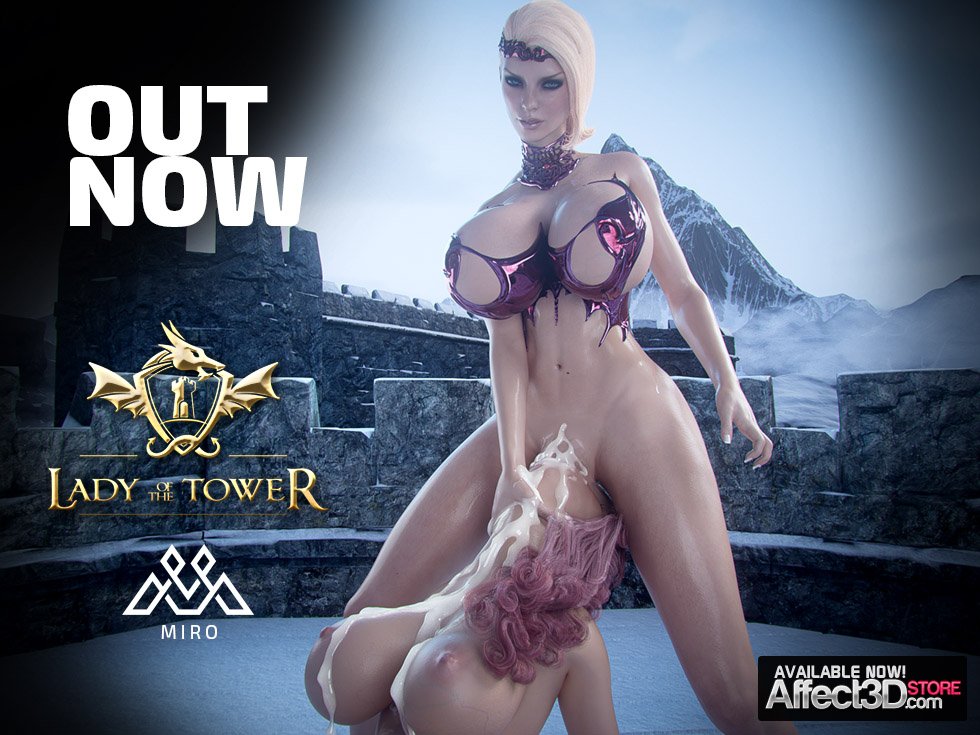 Miro and the artists of Affect3D have created another spicy image set for the A3D patreon, and today they're making it available to the public via the Affect3D Store. Lady of the Tower features Cerene from Bloodlust: Cerene in and out of dickgirl form, plus Arielle (from Love Thy Neighbor) and… Wait, is that Tristan. Here we go again. But really, this story is primarily one of futanari lust and female desire as Cerene and Arielle meet on the parapets of a fantasy tower.
Lady of the Tower – Product description
Princess Arielle is in need of a knight in shining armor, but she is sorely disappointed when Prince Tristan applies for the job. She has had quite enough of the chivalrous, honor-bound noblemen flocking her way, secretly hoping to be swept off her feet by a handsome devil.

As Tristan makes his way into the castle, an armored pair of huge breasts materializes in front of him. Princess Arielle is ecstatic to see Cerene, the vampire queen, blocking his path. Tristan lunges at his arch nemesis, but he is no match for her. As Cerene disposes of the prince, Arielle's eyes slide over the perfect curves of her body, powerful and enticing. Now that's more like it.

Cerene joins Arielle in the tower. Before she can blink, Arielle finds herself lifted in the air and Cerene's tongue is ravaging the velvety depths of her pussy. Just before she cums, Arielle is dropped to her knees. When she looks up, Cerene is towering above her with the biggest cock she's ever had the pleasure of admiring. It's time for a proper knighting ceremony!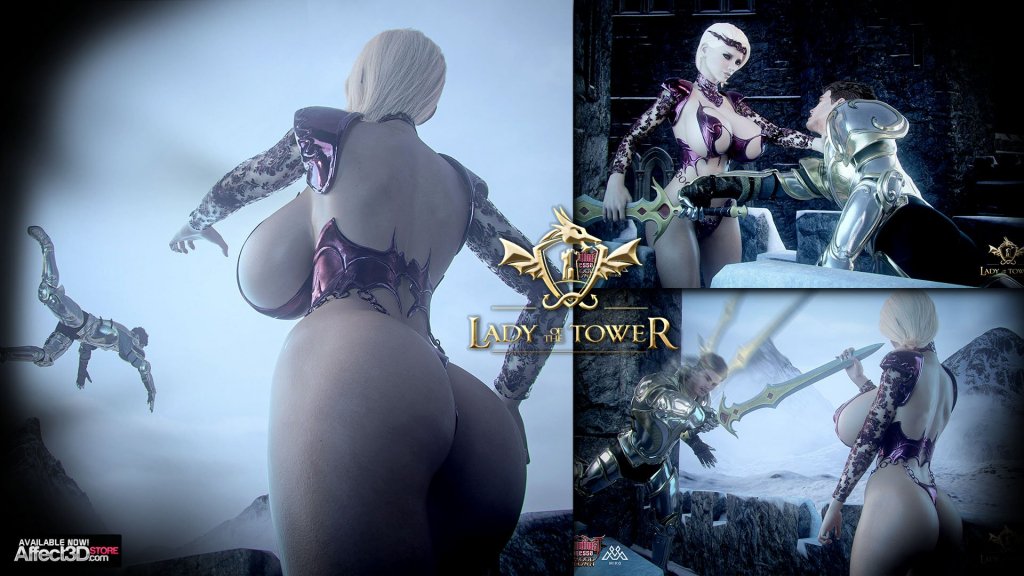 Just a reminder that Lady of the Tower is a still image collection (not an animation) which Miro has been releasing on his Patreon. If you are a patron already, you likely already have access to this collection and do not need to buy it. For those of you who aren't patrons, however, you can grab Lady of the Tower in the Affect3D Store now for $10. Enjoy!